If you're still down to brave the cold for outdoor dining, and you want to get out of your apartment and explore some food around New York while also supporting great local businesses, we want to give you a few suggestions of where to eat!  Today we're featuring two new Asian restaurants in Manhattan that we got to try out recently, which are only about a mile from each other.  We thought the food at each of these places was excellent, and both allow you to try out some new things while safely dining.  We are going to show some images of meat here, so be warned, and let's delve in!
Lhasa Tibetan Restaurant started out as a small space in Jackson Heights, Queens, which is home to the largest expatriate community of Tibetans in the world.  This year they opened a second restaurant in the East Village in order to increase their reach, and that's where we decided to visit recently.  Of course we had to get some momos – the dumplings that are most well known among Tibetan food.  We got the vegetarian combo, with a selection of chive, potato, and mushroom momos.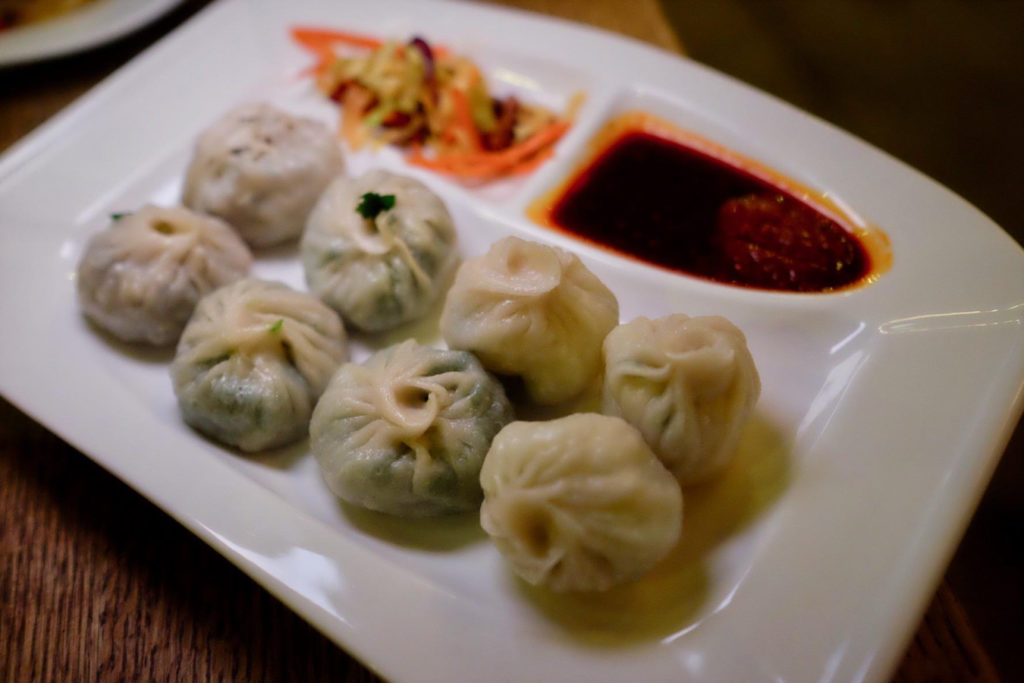 We also shared an order of shoko khatsa:  potatoes in a very spicy sauce.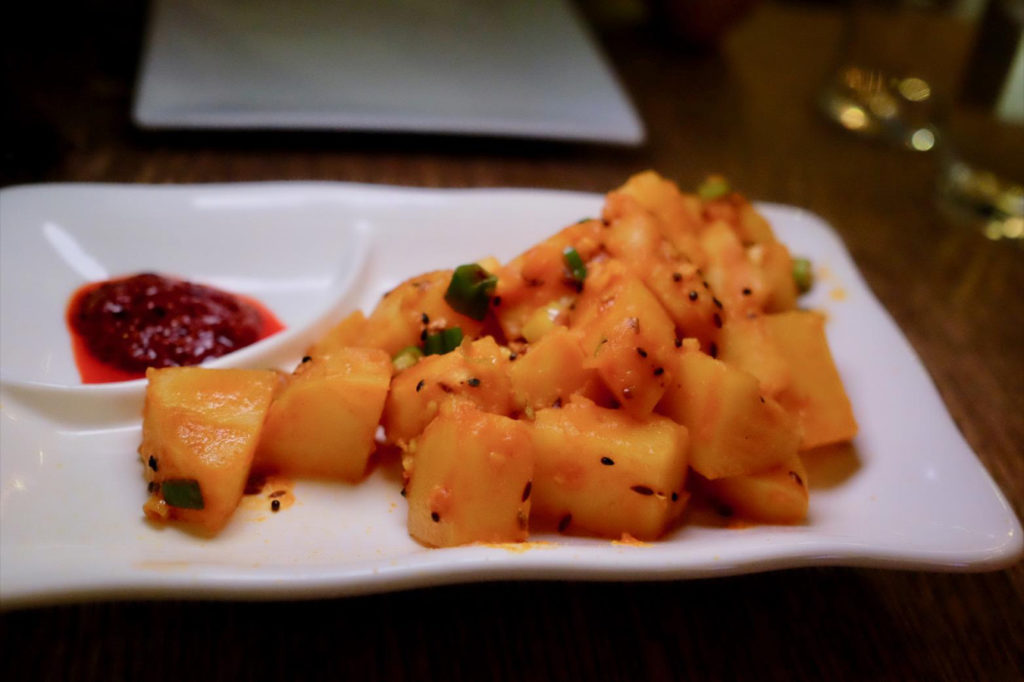 Then Miriam had ngoethuk, made with vegetables and two kinds of noodles all stir-fried together (you can also get it with your choice of meat).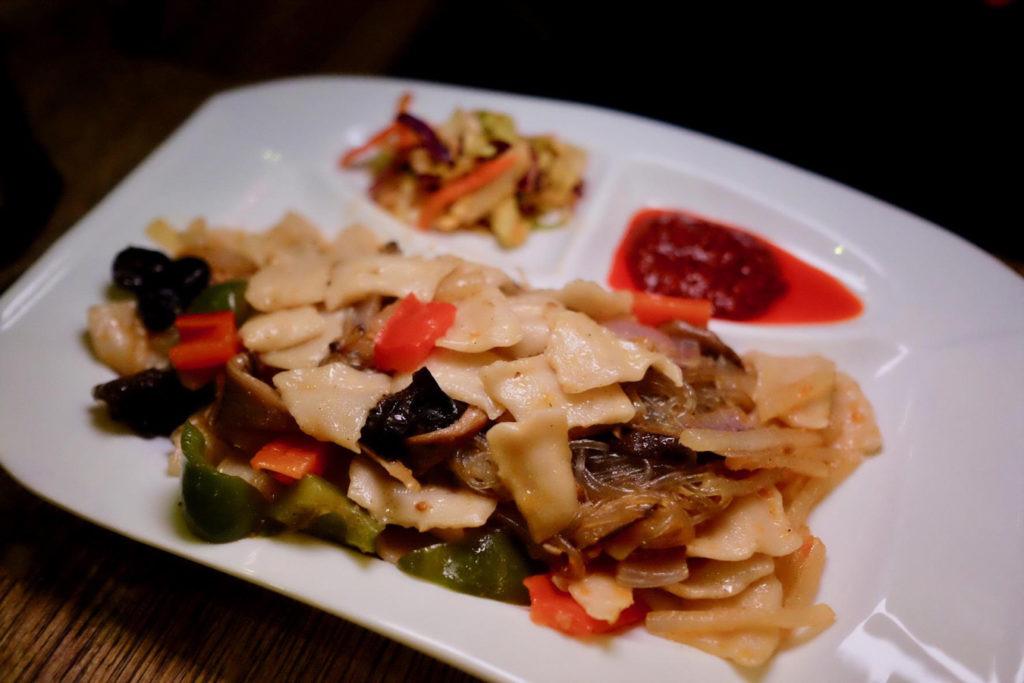 And Cyril tried the mokthuk, made with beef and chive dumplings in a soup.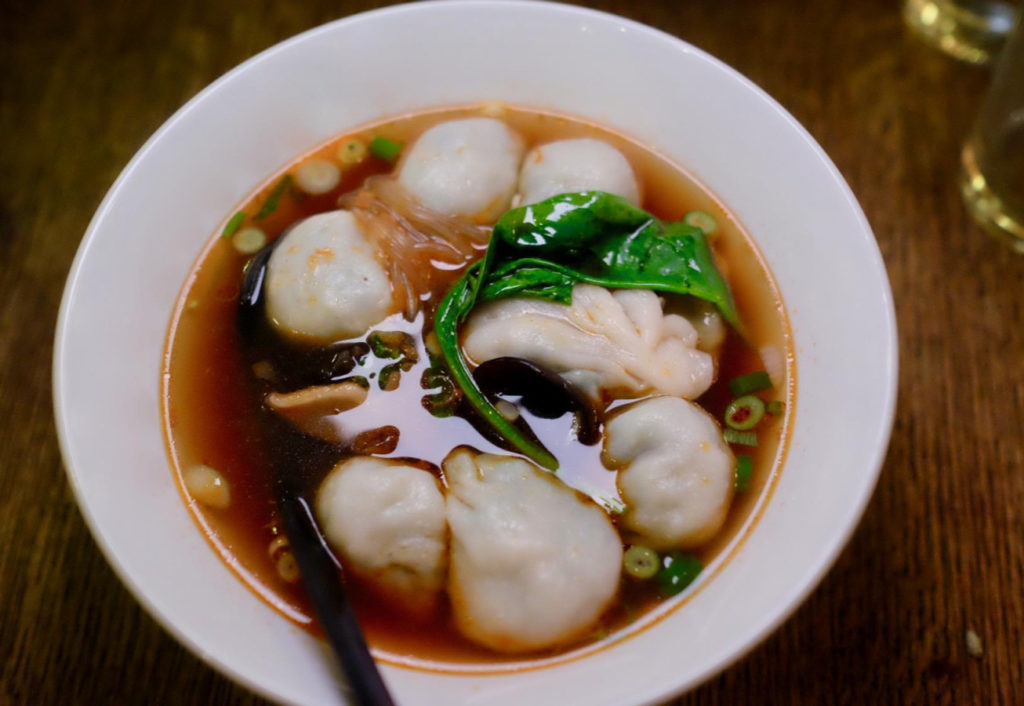 If you're looking for something a little less defined and more broad in terms of cuisine, you can head south to Chinatown to The Tyger, which also opened up in the past few months.  The Tyger bills itself as pan-Asian, so you get tastes from places like China and Thailand but also India and Pakistan.  We started our meal there with another potato dish:  the fried fingerling potatoes, in a sweet and slightly spicy sauce.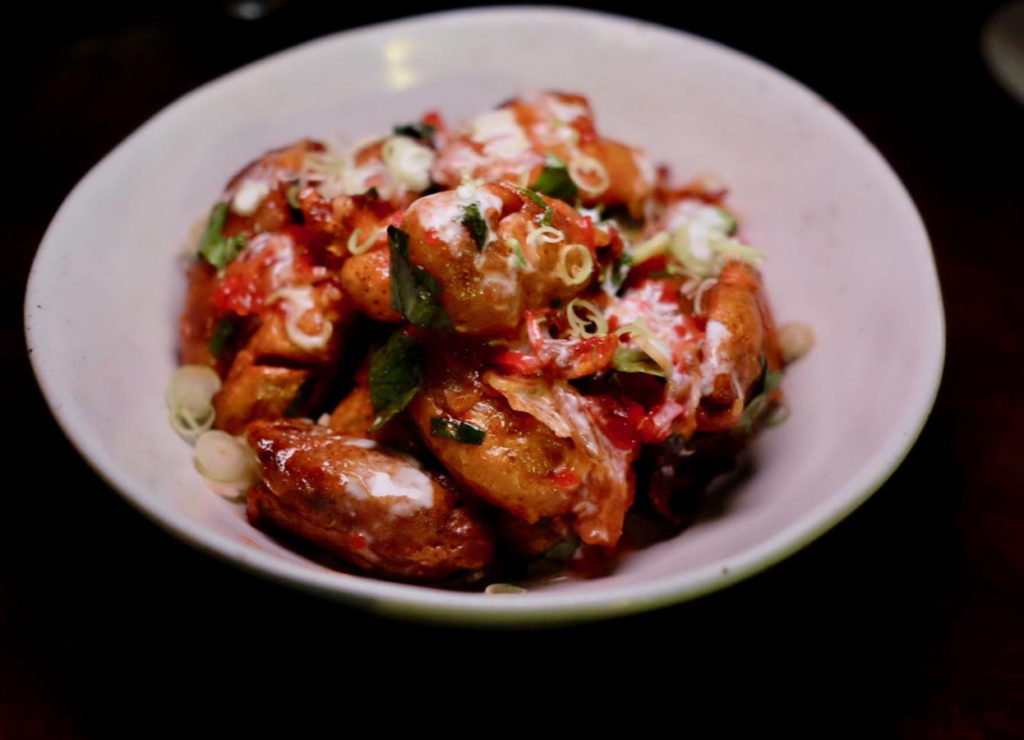 We also shared the baby gem salad, topped with fried shallots, herbs, and a peppered dressing.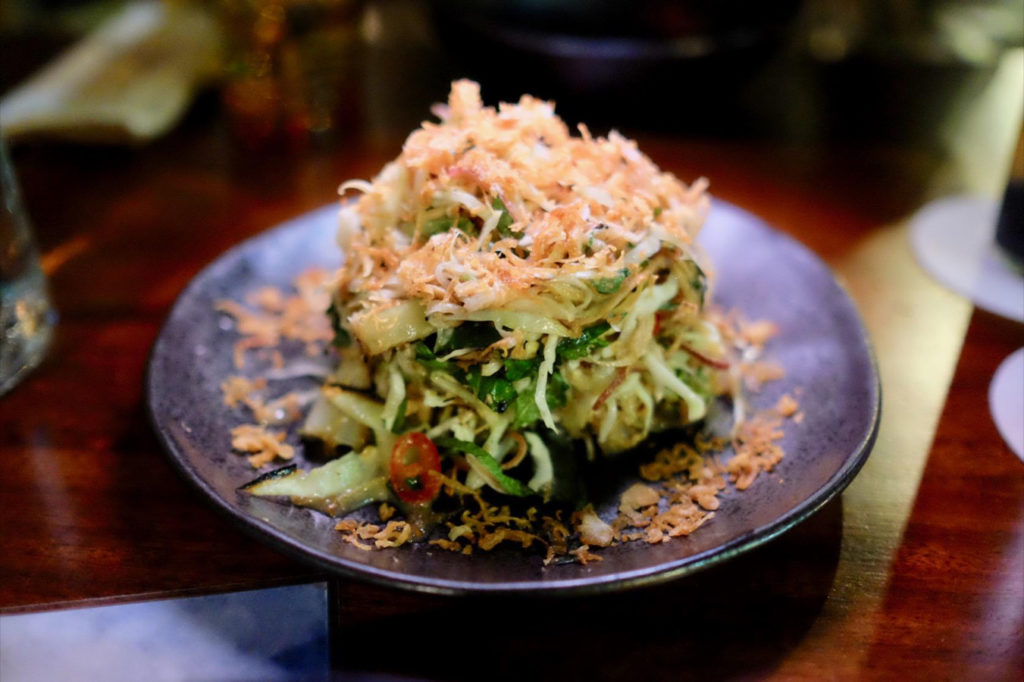 For entrees, Miriam went with the Baingan Masala, featuring eggplant in a curry sauce.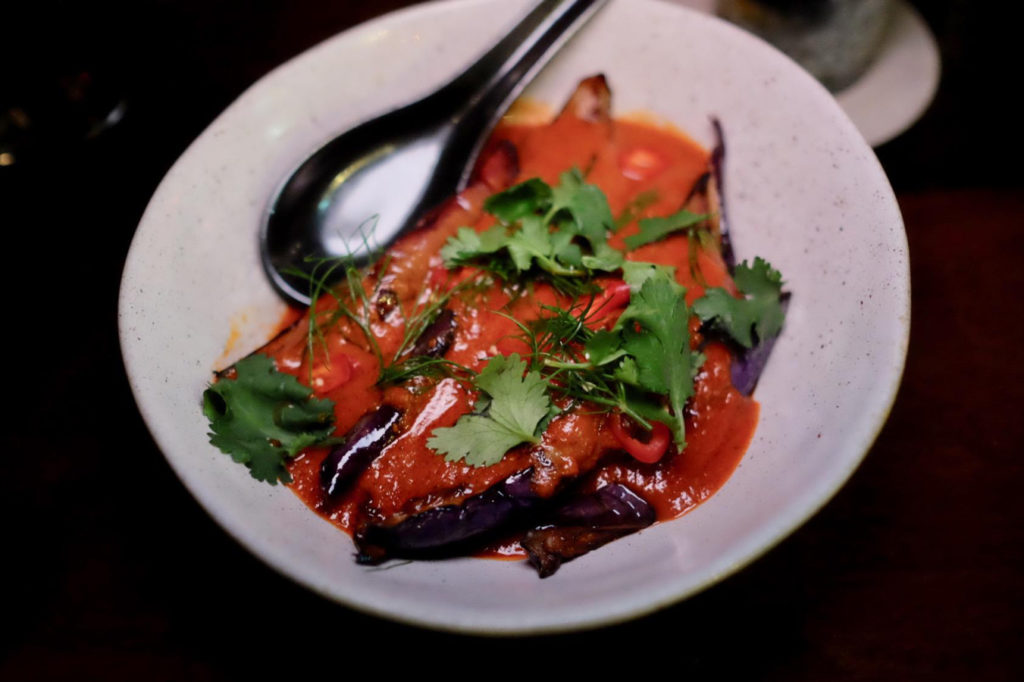 And Cyril had both the beef short ribs, in a red curry sauce …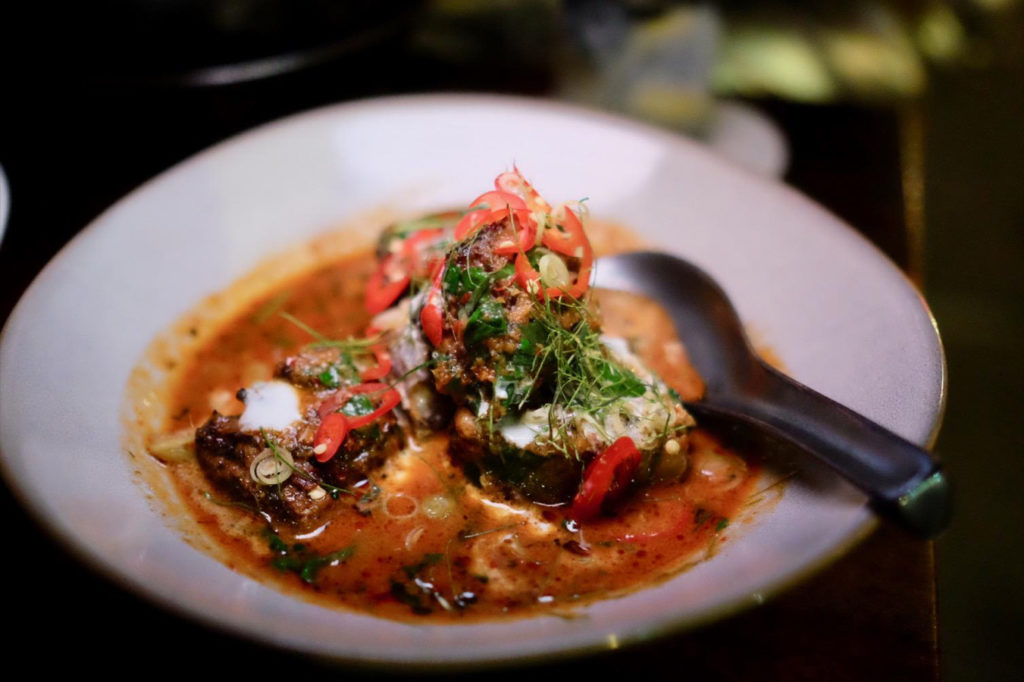 … and the Singaporean fried rice, with crab in a chili sauce.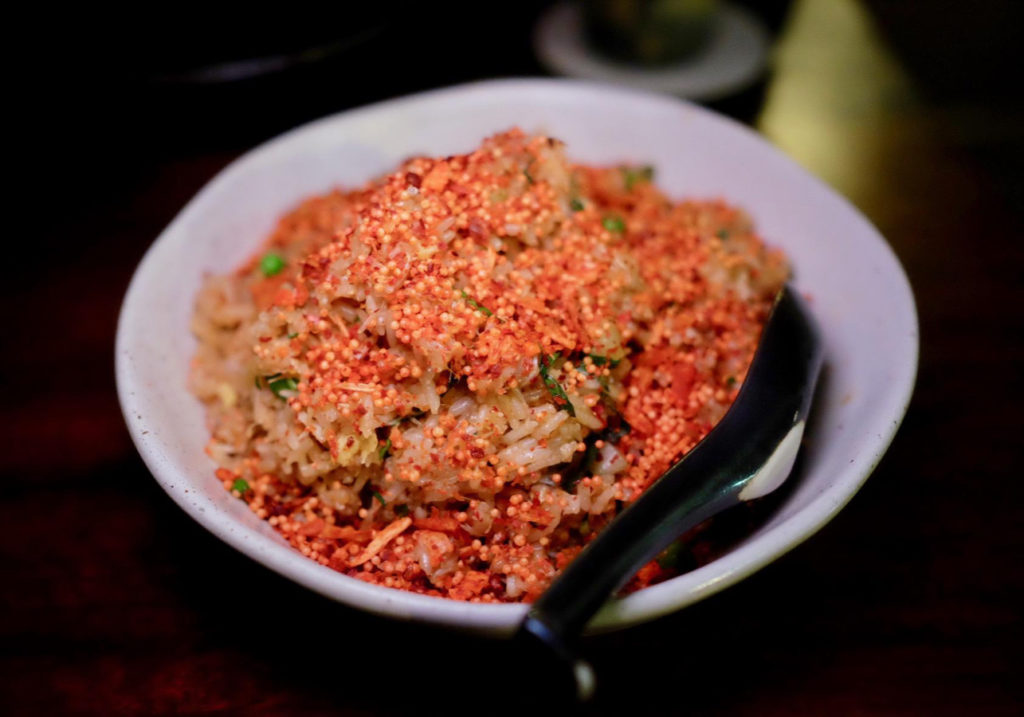 So there you go – two places you can visit in Manhattan that serve up some delicious food!  Lhasa Tibetan Restaurant lets you get a deep dive into Tibetan cuisine, and it's likely a lot more convenient to try now that they have a East Village outpost, rather than having to squeeze into a small storefront out in Queens.  And if you're looking for a wider palate of flavors and tastes, you can head to The Tyger and try some inventive food from all around Asia.  So if you're a hearty soul and don't mind eating outside even as the weather gets cooler, you should consider supporting one of these two tasty places.