It's that time of year again – Christmas cookie time!  Miriam's family baked at least a dozen cookie varieties every holiday season, and now we continue that tradition each year by searching out interesting and fun cookies and baking them up to give to friends and neighbors (and, of course, eat for ourselves).  We made six different types of cookies this past weekend so we're going to share them all with you for the next several weeks.  Today we're starting with our most festive one:  decorated gingerbread cookies, which we based on this recipe from the New York Times.  Gingerbread is a classic for the holidays, and we enjoyed not just all the fun spices in this batch but also the shapes and decoration we came up with to make these look like Christmas.  The cookies here are thin and crunchy, not chewy like many gingerbread cookies are, so they're a fun and tasty bite for the holidays.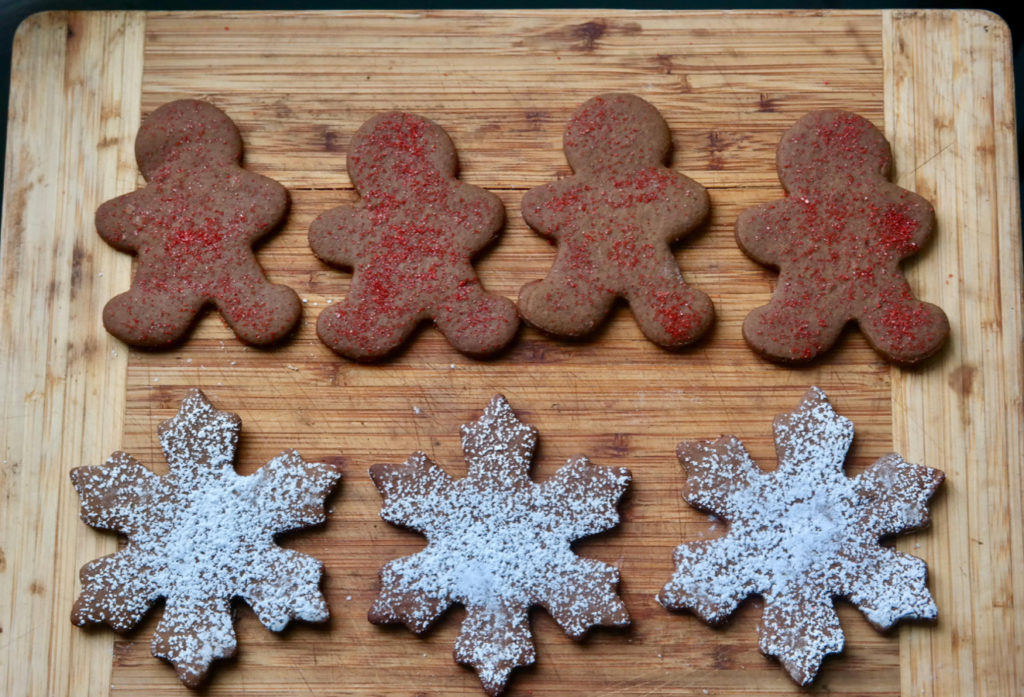 To make these, you'll need:
Flour
Baking soda
Ground ginger
Cinnamon
Nutmeg
Ground cloves
Brown sugar
1 1/2 sticks of butter
An egg
Molasses
Sprinkles
Powdered sugar
To make this dough, stir together 3 cups of flour with a teaspoon of baking soda, a pinch of salt, 2 teaspoons of ginger, a teaspoon of cinnamon, 1/2 teaspoon of nutmeg, and 1/4 teaspoon of cloves.  Then take your butter out of the fridge to come to room temperature, and in a stand mixer fitted with a paddle attachment beat together the butter and 3/4 cup of brown sugar on a medium speed for 3 minutes, until the sugar and butter are well mixed and airy.  Add in your egg and 1/2 cup of molasses, then slowly add in the flour mixture and beat until everything is an even dough.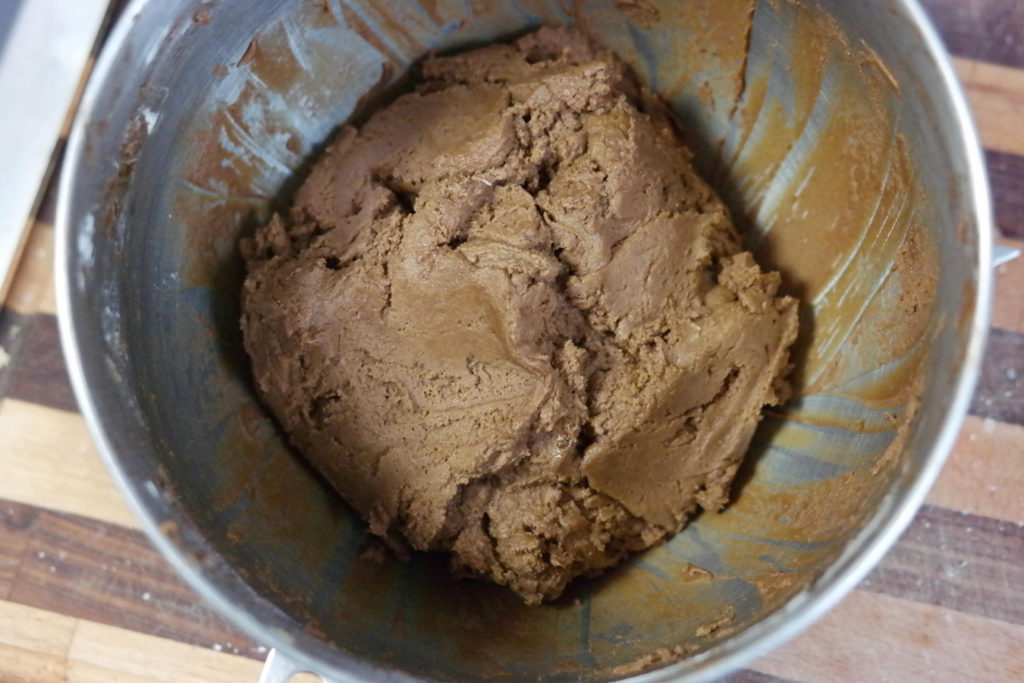 Cut the dough in half and wrap each half up, then let them chill in the fridge for at least 2 hours.  When you're ready, flour a work surface and roll the dough out to 1/8-inch thickness, then use cookie cutters to cut out individual shapes.  Place these shapes on parchment paper-lined baking sheets.  We did one set with a gingerbread man shape, topped with red sugar sprinkles before they went in the oven …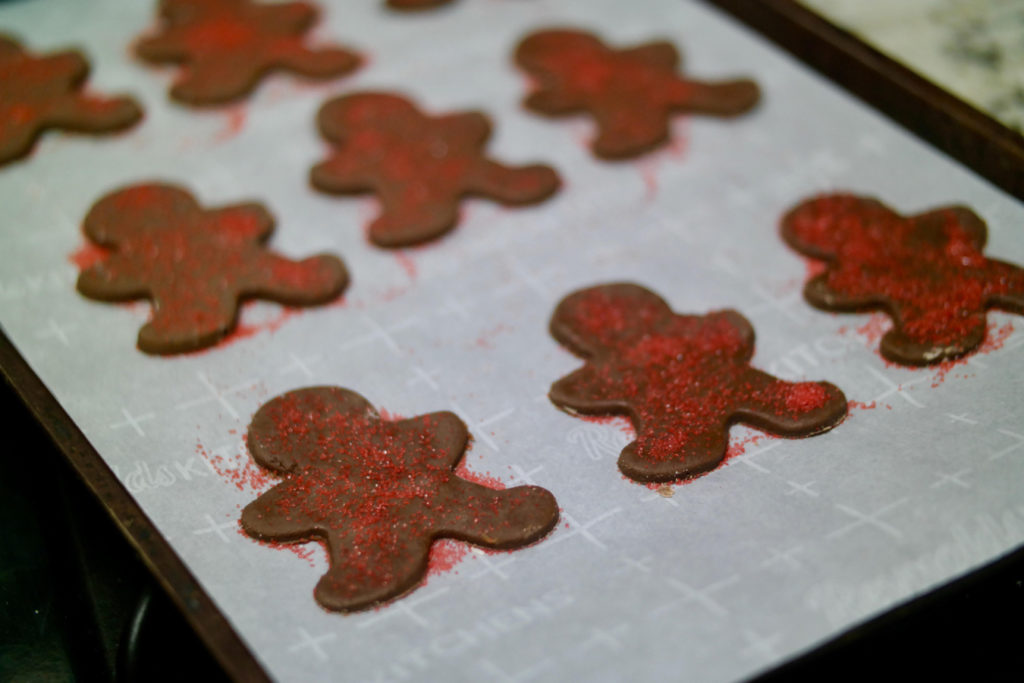 … and for the other half of the dough we did snowflakes, and sifted powdered sugar over top of them after they came out of the oven.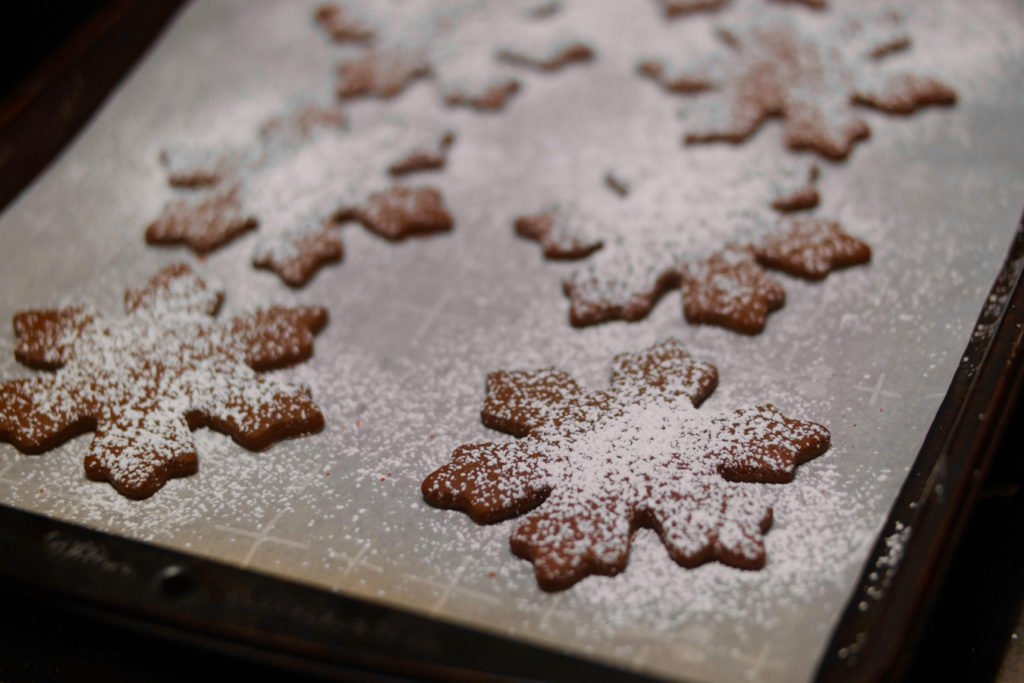 When the cookies are ready to go in the oven, bake them at 350°F for 10-12 minutes, until they're firm but not burned on the bottom.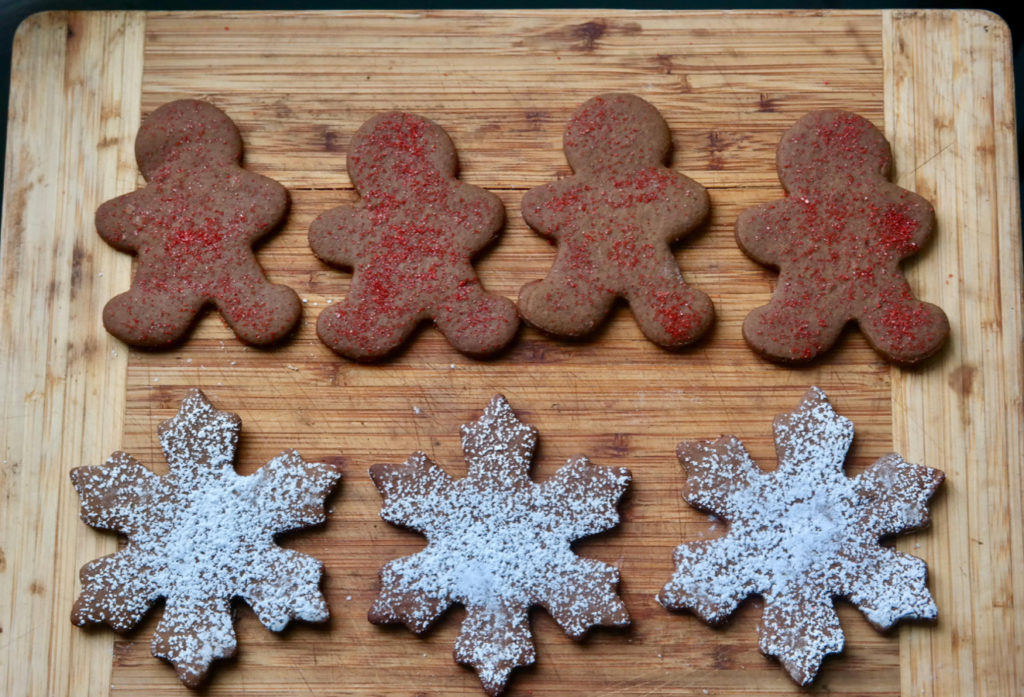 We really enjoyed these cookies for a couple of different reasons:  first, the dough has a really interesting and complex flavor from all the spices, the brown sugar, and the molasses.  We also had fun decorating these – the sprinkles and powdered sugar are a nice seasonal touch but also very easy, and if you like you can choose to switch it up by using icing, or some different sprinkles, or even leaving them plain and just cutting out a bunch of cool shapes.  Gingerbread is also a traditional Christmas treat, so baking these really got us in the holiday mood and made our whole apartment small wonderful.  There's lots of different ways to customize these cookies, and if you like a chewier gingerbread you can just roll the dough out a little thicker, but regardless of how you do it these cookies are sure to make you feel festive.
We're excited to show you so many more cookies soon!