Kourabiedes are a Greek version of almond cookies, which are popular all over the Middle East and its surrounding region thanks to the conquering Ottoman Empire.  In Greece kourabiedes are made especially for Christmas, and they differ from their cousins in other countries because they dough is made with a flavored liqueur (which would be a no-no for the Muslim countries in the area) and they're coated in lots and lots of powdered sugar.  We came across these delicious cookies in the New York Times and decided to make them for ourselves this holiday season – and they turned out great!  They're relatively easy to make, although all the powdered sugar involved here definitely gets messy.  But no matter:  kourabiedes are tasty and remind you of snow, so they're perfect for this time of year.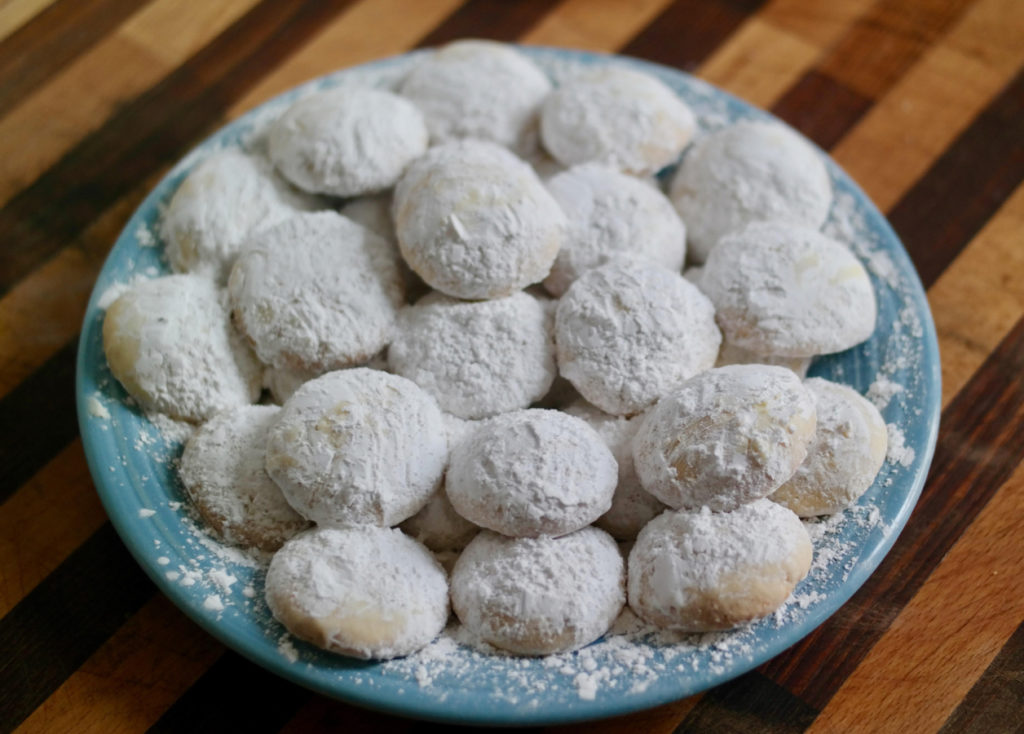 To make these, you'll need:
Almond flour
1 1/2 sticks of butter
Powdered sugar
An egg
Almond extract
Flour
Anise-flavored liqueur (we used Pernod)
To make this dough, you'll first want to measure out 2/3 cup of almond flour and pour it into a skillet.  Let this flour toast over medium heat for 6 minutes or so while you stir constantly, until it starts to brown.  Once that happens, remove it from the heat immediately and set it aside.
Then in a stand mixer fitted with a paddle attachment, beat all your butter with a cup of powdered sugar at a low speed for a minute or two, until you have an airy mixture, then beat in just the yolk of your egg plus 1/2 teaspoon of almond extract and a tablespoon of the liqueur.  Once all that is mixed, slowly add in 1 1/2 cups of flour, then the almond flour, then a pinch of salt, until you have an even dough.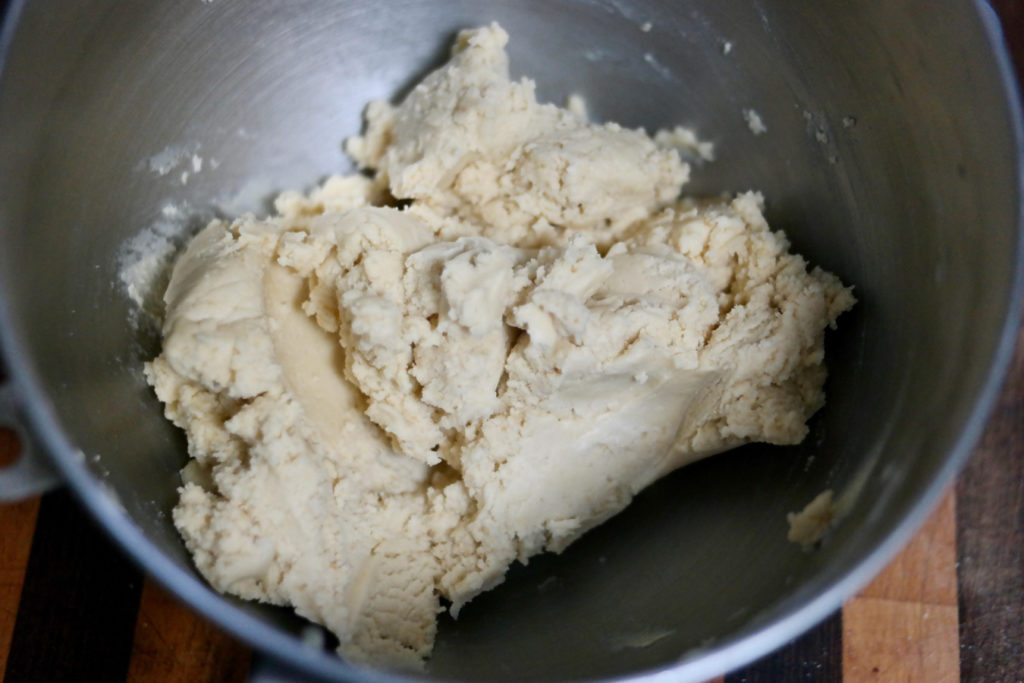 Wrap and refrigerate the dough for at least 2 hours, and when you're ready to bake pinch off one-inch pieces of dough and roll into smooth balls.  Set these on parchment paper-lined baking sheets, about one inch apart.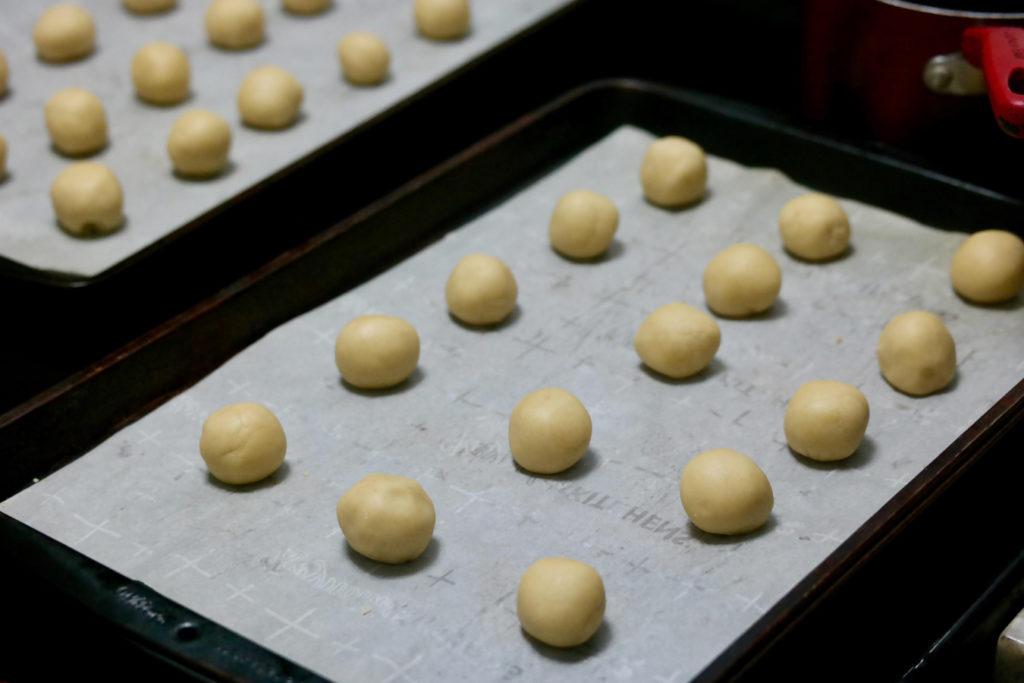 Bake the cookies at 350°F for 7 minutes, then rotate your cookie sheets around and from the top to the bottom rack and bake for another 7-8 minutes, until they just begin to brown around the edges.  Right as you take the cookies out of the oven, place another 3/4 cup of powdered sugar into a mesh strainer and sift powdered sugar on top of them.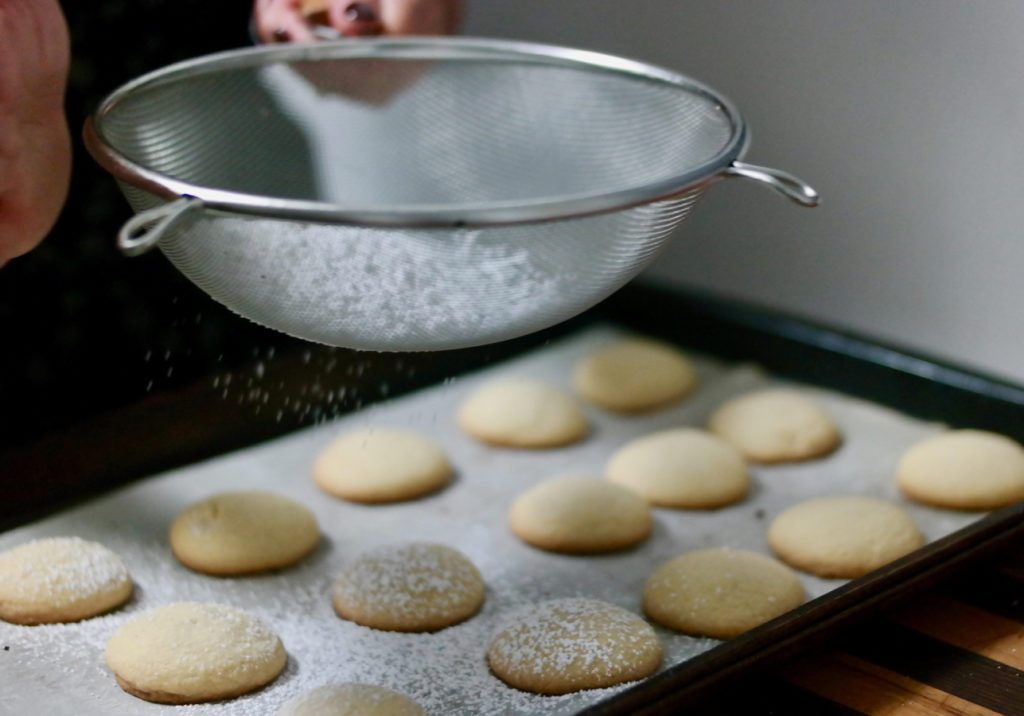 Then let the cookies cool, and when you can pick them up with your hands place 1/2 cup of powdered sugar into a bowl and roll each cookie around to coat it in even more sugar.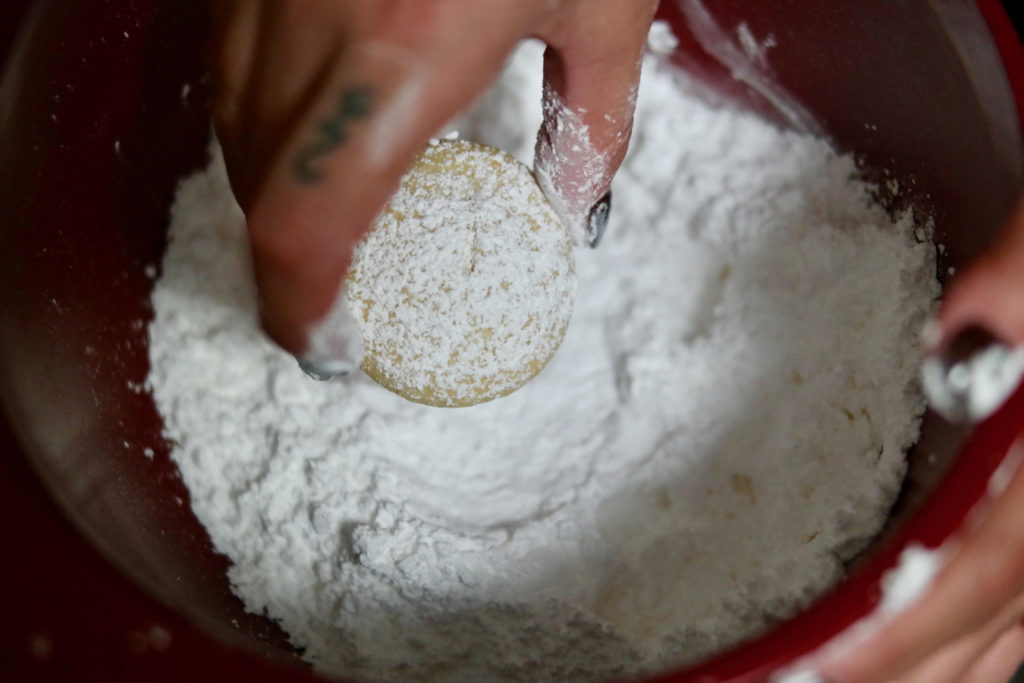 Now you can serve these kourabiedes in all their sugared glory!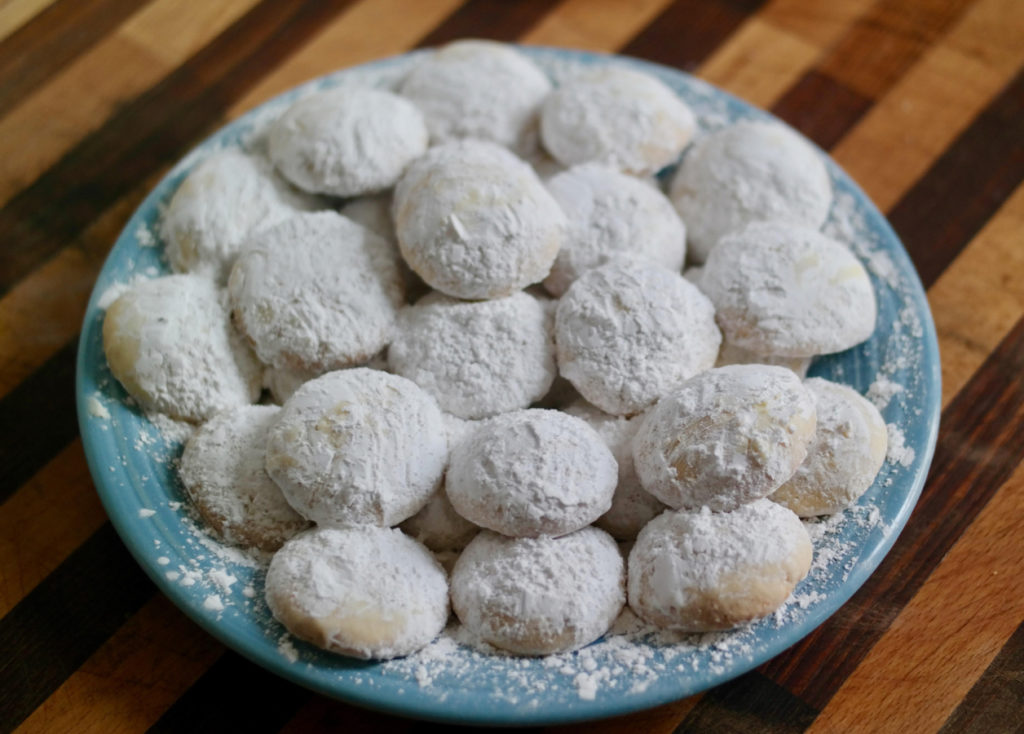 We were really happy to discover these interesting cookies – almond is a classic Christmas flavor, with the kourabiedes getting that taste from both almond flour and almond extract, and all of that pairs nicely with the mountains of powdered sugar topping each one.  As a bonus, we just happened to have almond flour and extract and some Pernod sitting around our kitchen, so it was great to be able to put those ingredients to use and make some great cookies.  If you can deal with leaving powdered sugar fingerprints all over the place, these are great and simple holiday cookies that look festive and let you explore sweets from another part of the world.