It's only four days until Christmas, and if you're still looking for cookie inspiration we're here to deliver.  Last week we showed you how to make classic gingerbread cookies as well as some sweet and powdery Greek cookies, and today we're bringing you another treat.  These aren't your traditional shortbread:  they're made with cornmeal, giving them a bit of a different flavor, and they've got lime mixed in at different stages of the baking process for an unexpected tart taste – plus, the lime zest that crowns the whole thing makes for a festive look.  We based these on this recipe from the New York Times and made for ourselves a lightly sweet shortbread that's pretty simple to put together, since these were probably the easiest of all the cookies we made this year.  Our neighbors upstairs thought they were a hit, so we'll take that as a ringing endorsement.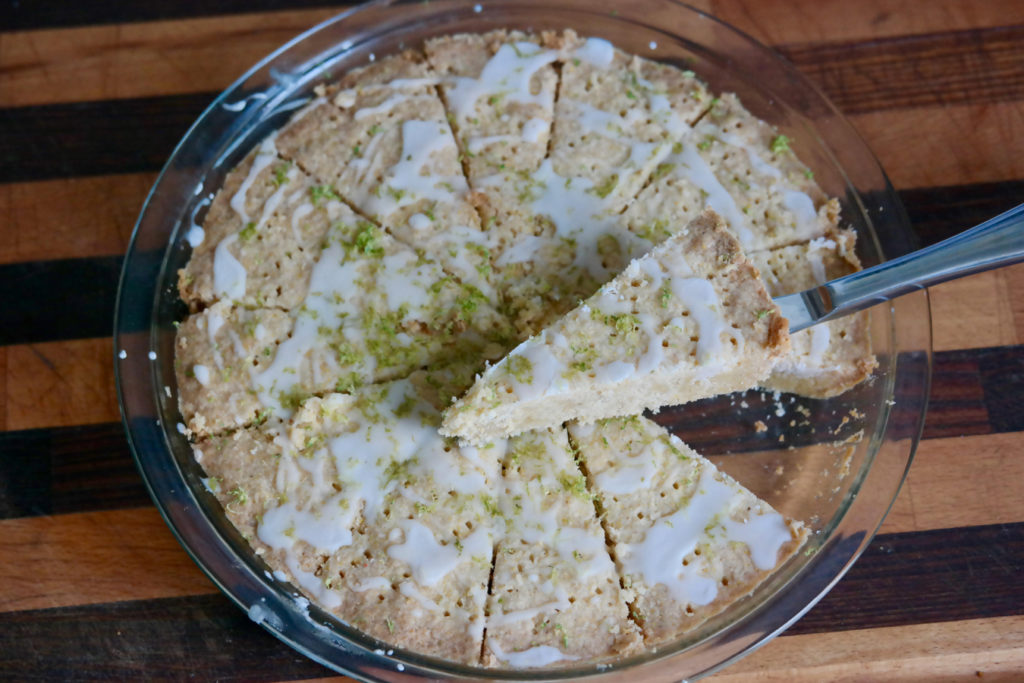 To make these, you'll need:
Flour
Cornmeal
Sugar
2 sticks of butter
Powdered sugar
2 limes
For the dough, measure out 1 1/2 cups of flour, 2/3 cup of cornmeal, 2/3 cup of sugar, and a teaspoon of salt and place all of it in a food processor.  Zest one of your limes and add that in as well, then run the food processor for just a few seconds until everything is combined.  Now take one stick of butter out of the fridge, cut it into small pieces, and place those into the food processor, then do the same for the second stick of butter.  Run the food processor until your mixture looks like slightly wet sand and pour this mixture into a 9-inch pie pan.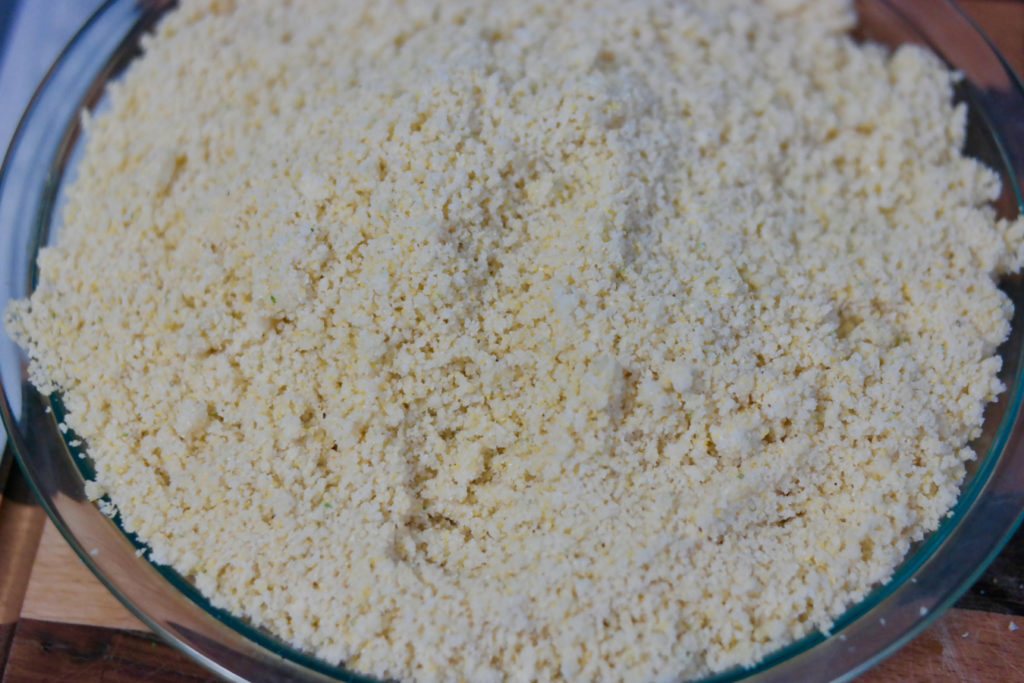 Press it down evenly in the pan …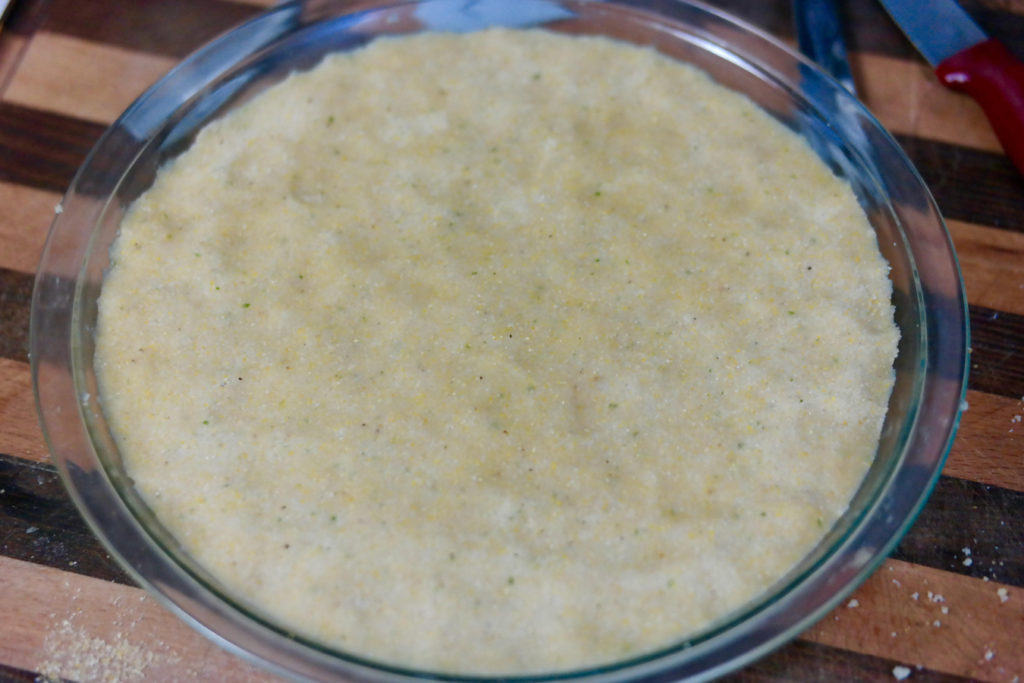 … then poke it with a fork all over and bake at 325°F for 45 minutes, until it's golden brown on top.  Cut it into twelve pieces while it's still warm, then set aside for a few hours to fully cool.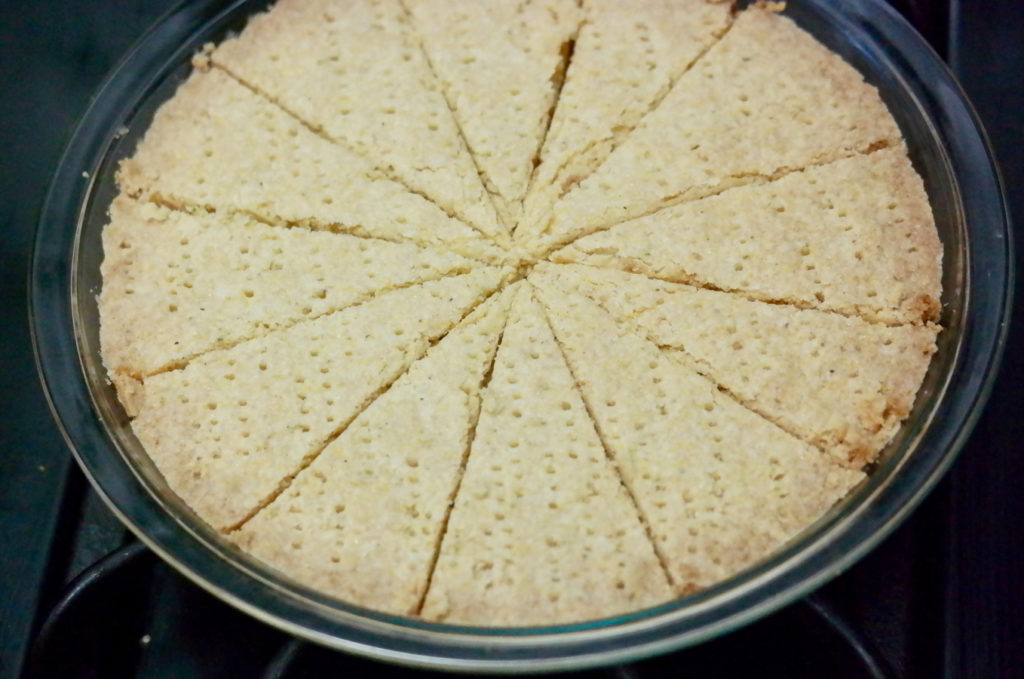 When you're ready to make the glaze, take the lime you already zested and squeeze its juice out into a bowl.  Whisk in a half cup of powdered sugar, adding a little water if the glaze needs thinning.  Use the whisk to drizzle the glaze all over the shortbread and then immediately, while the glaze is still a liquid, zest your second lime over top of everything.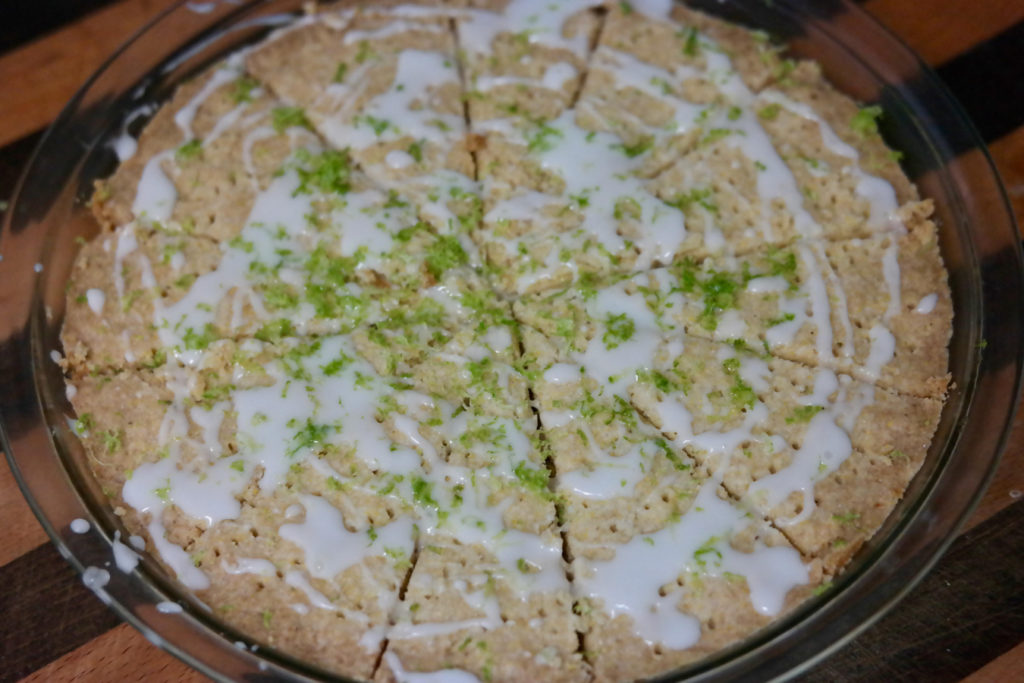 Once the zest sets, you can scoop out the wedges, and now you have cookies!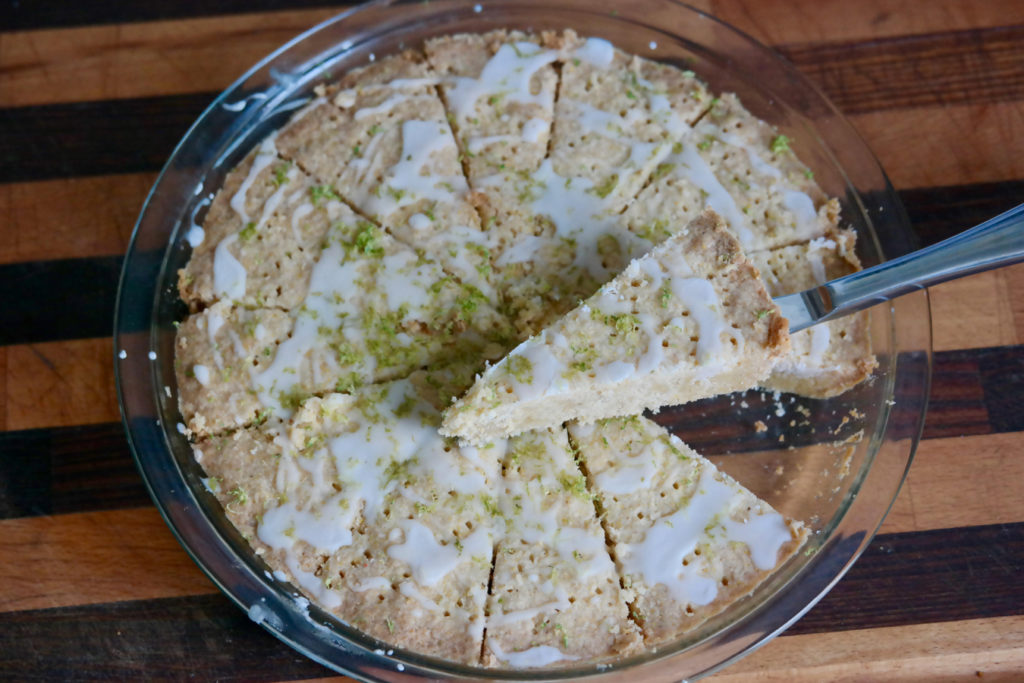 We really liked all the citrus flavors in this shortbread – it almost makes you feel like you're having a tropical Christmas.  That tartness pairs well with the mild sweetness of these cookies and the more sweet glaze on top.  And as you can see, making these cookies is pretty straightforward:  you just let your food processor mix everything, and then whisk up a simple glaze.  Probably the hardest part is zesting the two limes.  So these cookies are great for some last-minute holiday baking, and they pack an unexpected enough taste that anyone you give them to will be sure to remember the awesome – and easy – cookies you made.