Yes, Christmas is over now, but we made so many holiday cookies this year that we've still got recipes to show you!  In this strange limbo time between Christmas and New Years Day, we're going to feature our last two cookies, which are less seasonal that the others we whipped up, so they can be baked at really any time of the year.  Today's cookies were one of our personal favorites, because they've got so many different delicious things stuffed into them.  We based them on this recipe from Bon Appétit, which makes for enormous cookies filled with lots of ingredients, giving them a great taste and texture.  If you want to you can put these away until the next festive season, or you can bake them for any occasion that calls for good, unique cookies.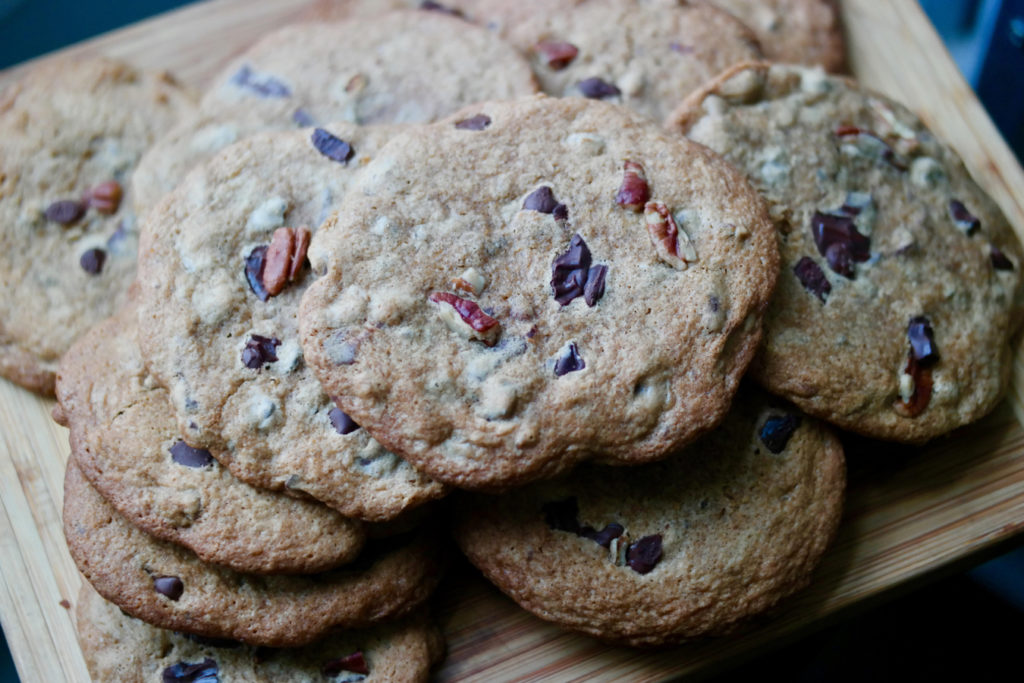 To make these, you'll need:
Pumpkin pie spice
Flour
Baking soda
2 1/2 sticks of butter
Sugar
Brown sugar
3 eggs
Pumpkin puree from a can
Vanilla extract
A 4-ounce bar of semisweet chocolate
A 1o-ounce package of chocolate chips
An 8-ounce bag of chopped pecans
To make the dough, whisk together 3 cups of flour, 1 1/4 teaspoons of baking soda, a large pinch of salt, and a tablespoon of pumpkin pie spice.  Then in a stand mixer with a paddle attachment, beat your butter, a cup of sugar, and 1 1/2 cups of brown sugar together at a medium speed for a few minutes, until the mixture is creamy and a little fluffy.  At a low speed, add in your eggs one at a time, then a tablespoon of vanilla extract, then 1/4 cup of pumpkin puree.  Now you can gradually add in the flour mixture, letting the mixer run until you have a smooth and even dough.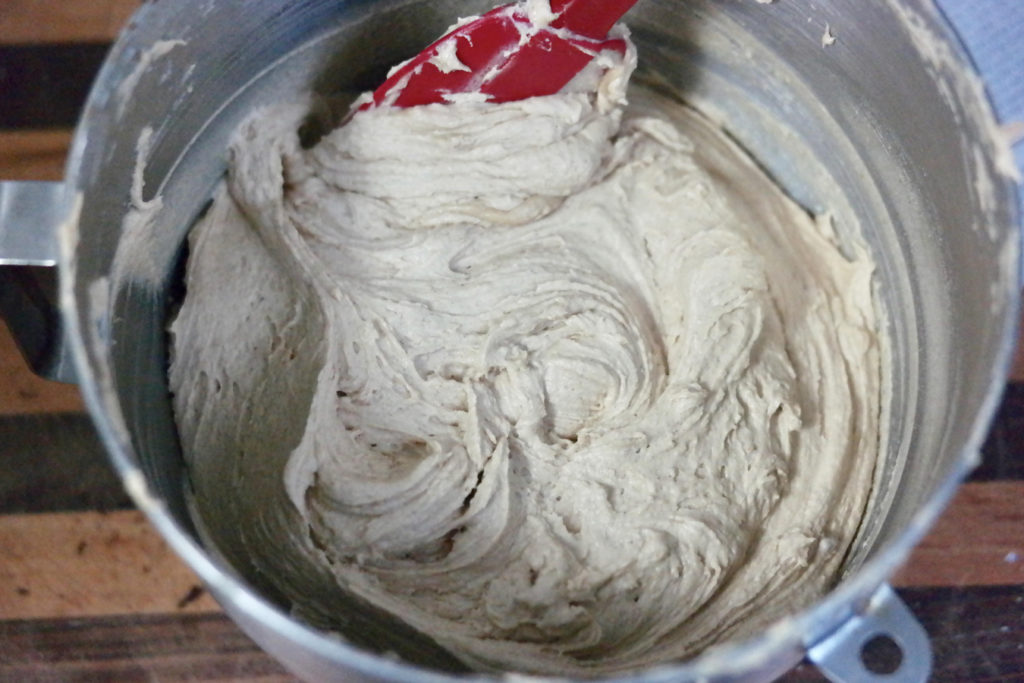 Now take your bar of chocolate and chop it roughly: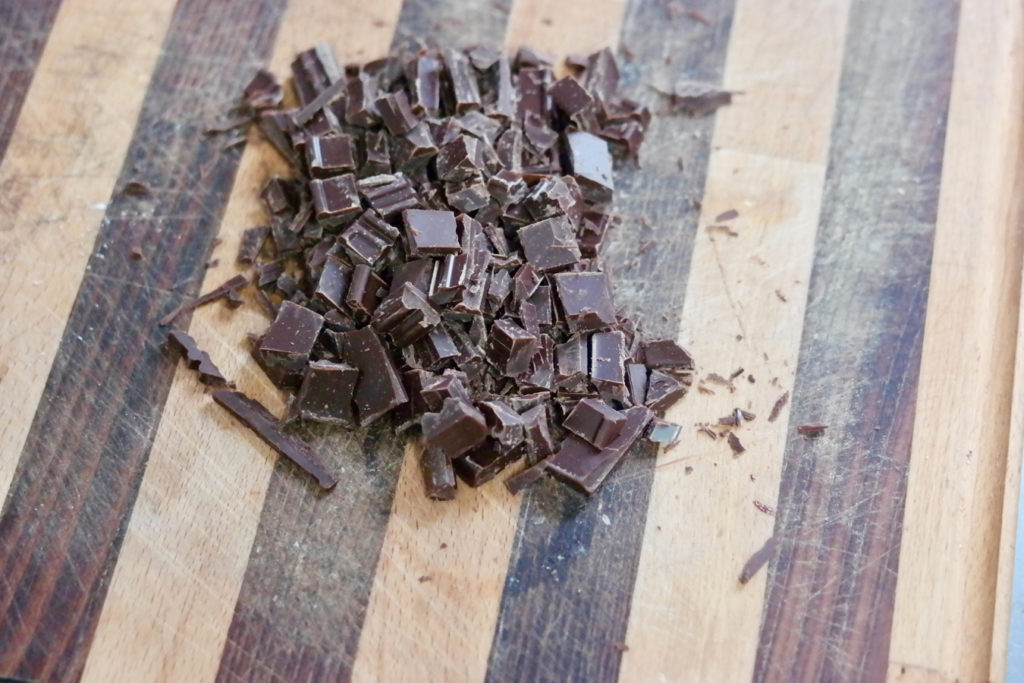 Set aside a small handful of this chocolate, along with some of the chocolate chips.  Scoop out 1 1/2 cups of pecans and set some of those aside as well, then use a rubber spatula to mix the chocolate, chocolate chips, and pecans into the dough.  Line baking sheets with parchment paper and scoop out roughly 3 tablespoons of cookie dough onto the sheets, placing the cookies four to a sheet.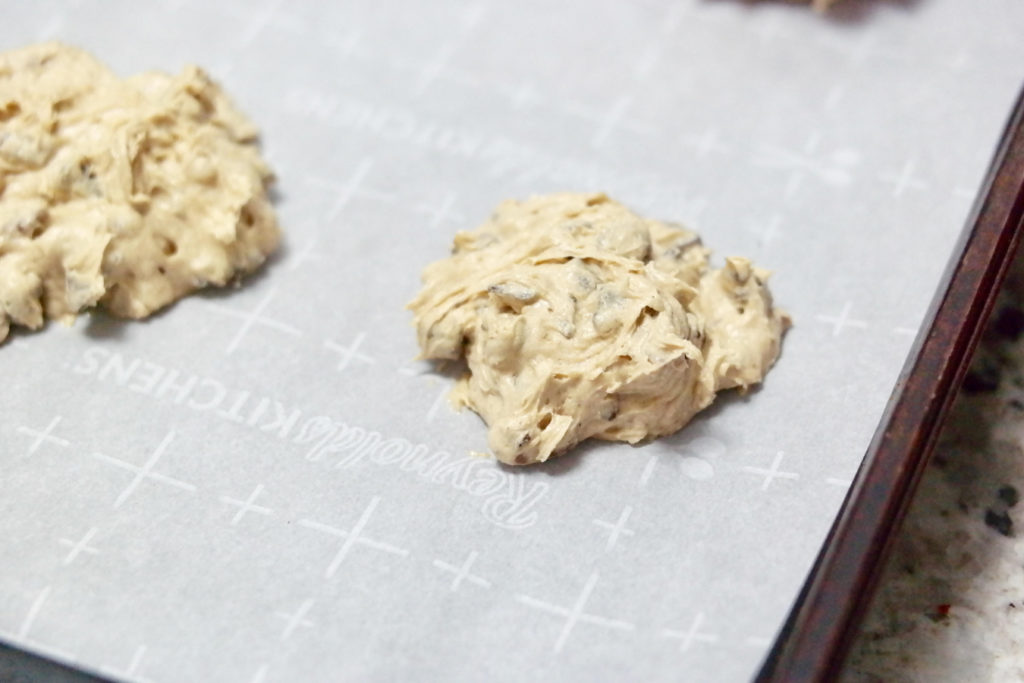 Press the set-aside chocolate chips, pecans, and chocolate pieces into the tops of the cookie dough scoops and bake the cookies at 350°F for 6 minutes, then rotate the cookie sheets from the top to the bottom rack of your oven and spin them around front to back to bake for another 6 minutes – you'll know they're done when they lightly brown around the edges and are cooked in the middle.  Let them cool on the sheets for 5 minutes before you bake your next batch of cookies.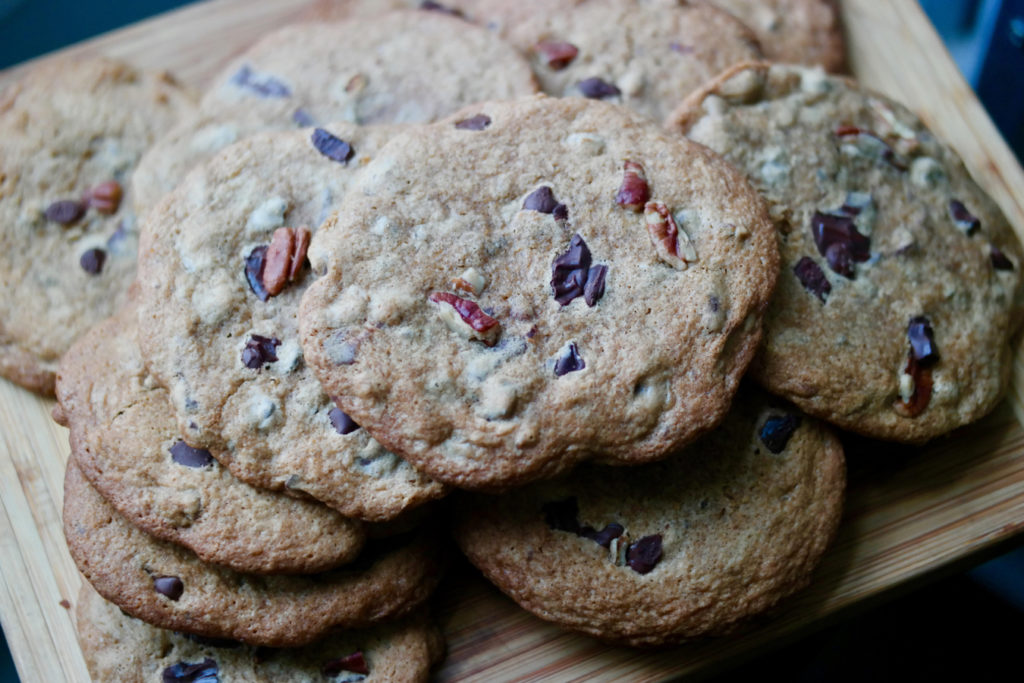 Like we said – these are enormous cookies.  They need to be, considering how loaded they are with chocolate and pecans.  And that's what makes them so tasty:  the mix-ins go together well with each other and with the pumpkin-tinged, brown sugar dough.  What's also nice is that these cookies are only slightly harder to make than your average chocolate chip cookie, so for just a tiny bit of effort you get an unusually delicious cookie.  And since you don't have to wait for a holiday to come around to make these – get to baking!