No, not baked beans, although in our quest to feature more healthy meals in the new year we are going to focus this week on beans as a starring ingredient, since they're a classic vegetarian protein.  Np, this recipe, as you can see above, is almost like a bean casserole:  you take some black beans and some cheese, cook them in the oven, and get a nice warm meal.  But what elevates this is that we use some interesting ingredients to add in a lot of flavor, and our cheese is Manchego – Cyril's favorite – so we've got a really good variety going on here.  We based this on a recipe in the New York Times and liked how easy this was to throw together for a dinner – it takes only a few minutes to prepare and, aside from the Manchego, used ingredients we already had on hand.  We'll walk you though this one so you can have a tasty, simple and delicious dinner.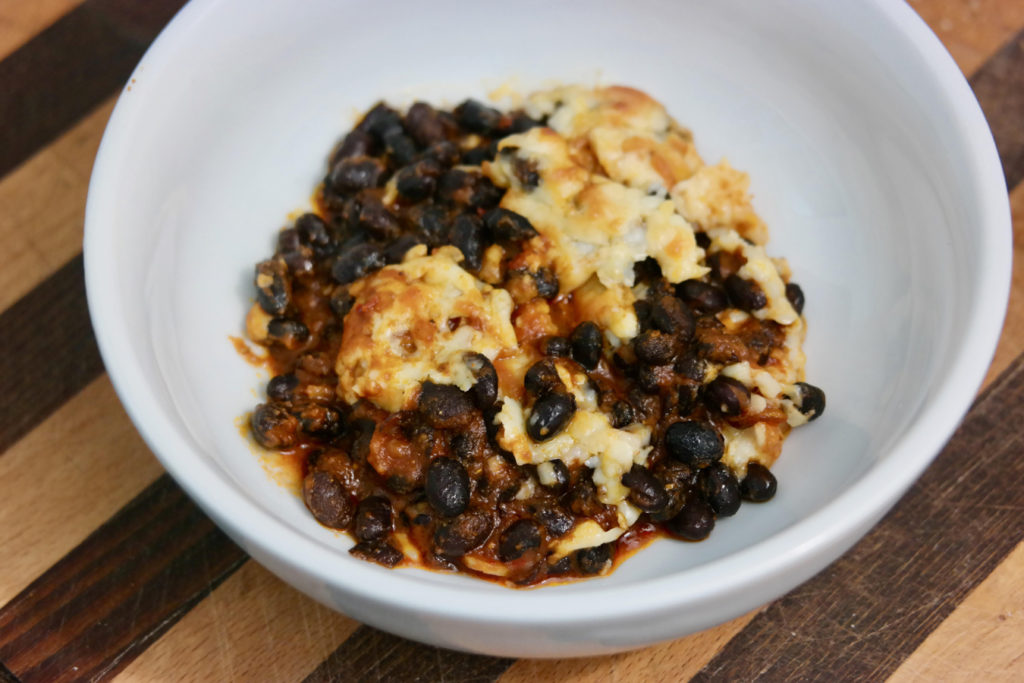 To make this, you'll need:
Olive oil
Garlic
Tomato paste
Smoked paprika
Red pepper flakes
Cumin
2 15.5-ounce cans of black beans
6 ounces of Manchego cheese
Your first step is to take 5 cloves of garlic and thinly slice them, then warm 3 tablespoons of olive oil in a large oven-safe skillet over medium-high heat and cook the garlic for a minute or so, until it just begins to turn brown.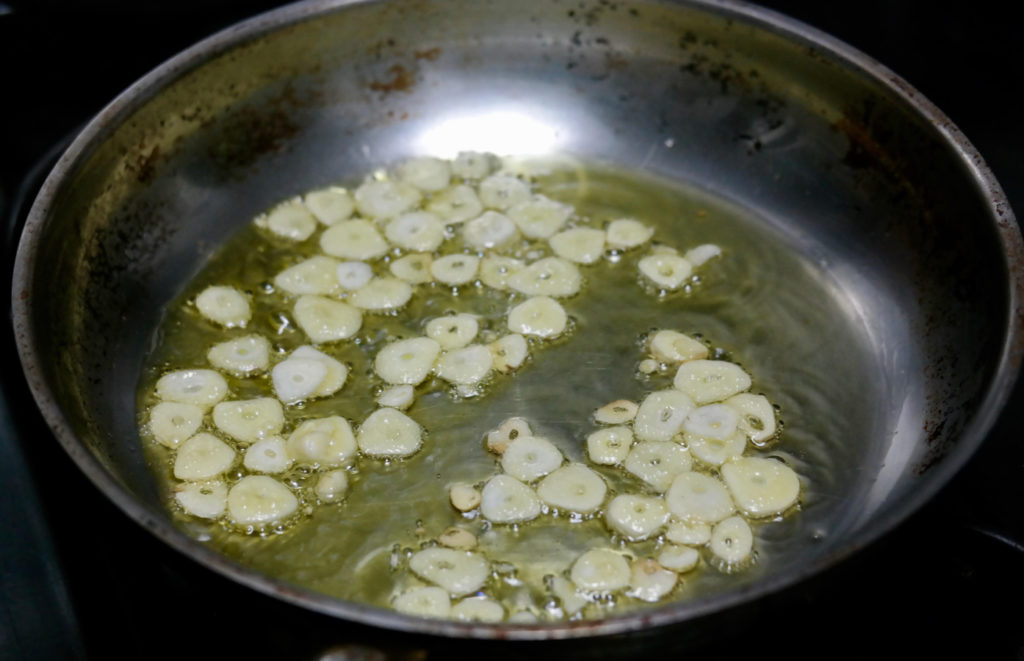 Now set 2/3 cup of water in a small pan and bring it to a boil.  To your skillet add 1/4 cup of tomato paste, 1 1/2 teaspoons of paprika, a teaspoon of cumin, and a sprinkling of red pepper flakes and cook for just a few seconds.  Drain and rinse all the beans and stir those in as well, along with the boiling water.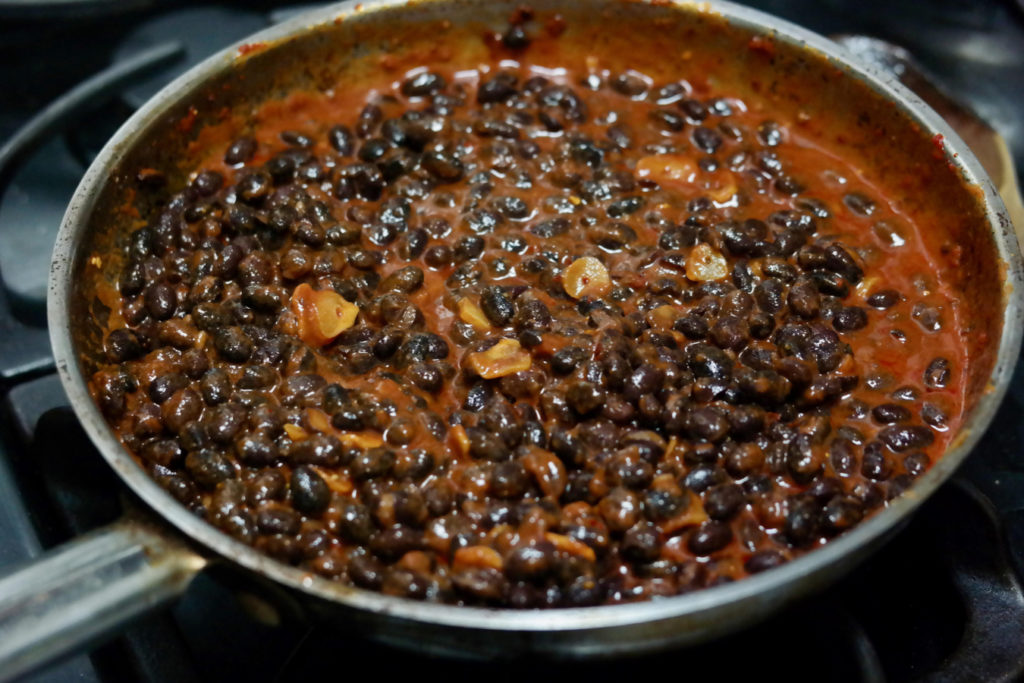 Grate your Manchego and cover the beans with the cheese in an even layer, then bake everything at 475F for for around 10 minutes, until the cheese is melted and browned in spots.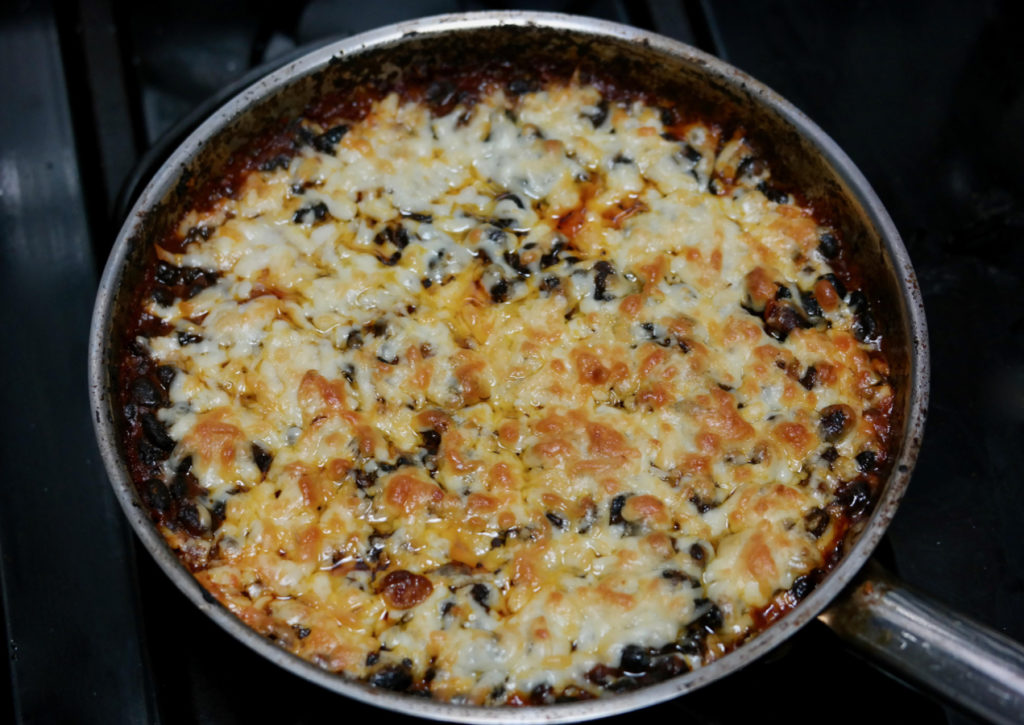 Then scoop out your beans and serve!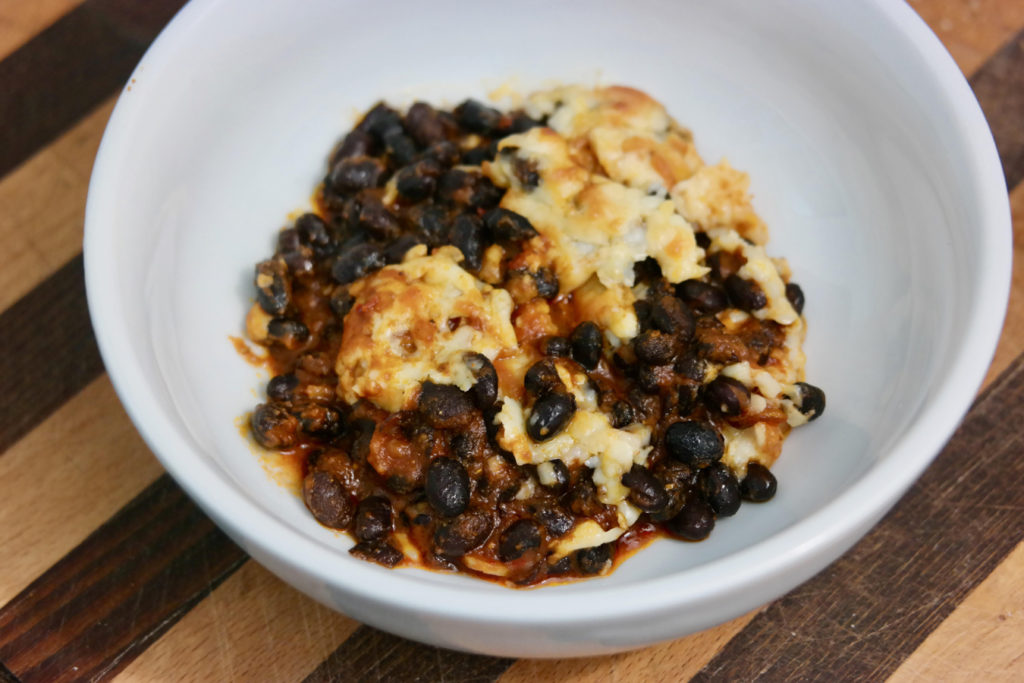 We really loved all the flavor these beans take on:  they mix well with the three different spices, plus the tomato paste and garlic, and the baked Manchego on top gives it a rich and gooey taste.  And all this is really simple and quick:  you only need to prep the garlic, then do a few minutes of stovetop cooking before briefly popping your pan in the oven and then it's done – you've got some delicious beans!  This is a great dish that combines a healthy vegetarian staple with an interesting type of cheese, and it's so incredibly easy that you've just got to try it – trust us, if you're craving something hot and cheesy and don't want to put in much effort, this is the answer to all your meatless prayers.