If you were inspired by our last post to experiment with making vegetarian meals with wine and trying out cooking techniques that are typically used with meat, we've got another fun dish for you to try today.  Marsala, in the form of chicken marsala and veal marsala, is often seen on the menus at Italian-American restaurants – both dishes are made by cooking the meat and some mushrooms in a reduction of Marsala wine.  But thanks to this recipe from the New York Times we were inspired to sub in pasta instead, and the result was delicious and meat-free.  We'd never thought to cook pasta directly in its sauce, but that's how a reduction works, and the noodles ended up nicely done and delicious through absorbing all that flavor.  So once again, if you're feeling a little fancy and want to break open a bottle of wine, we'll show you how to prepare this interesting pasta.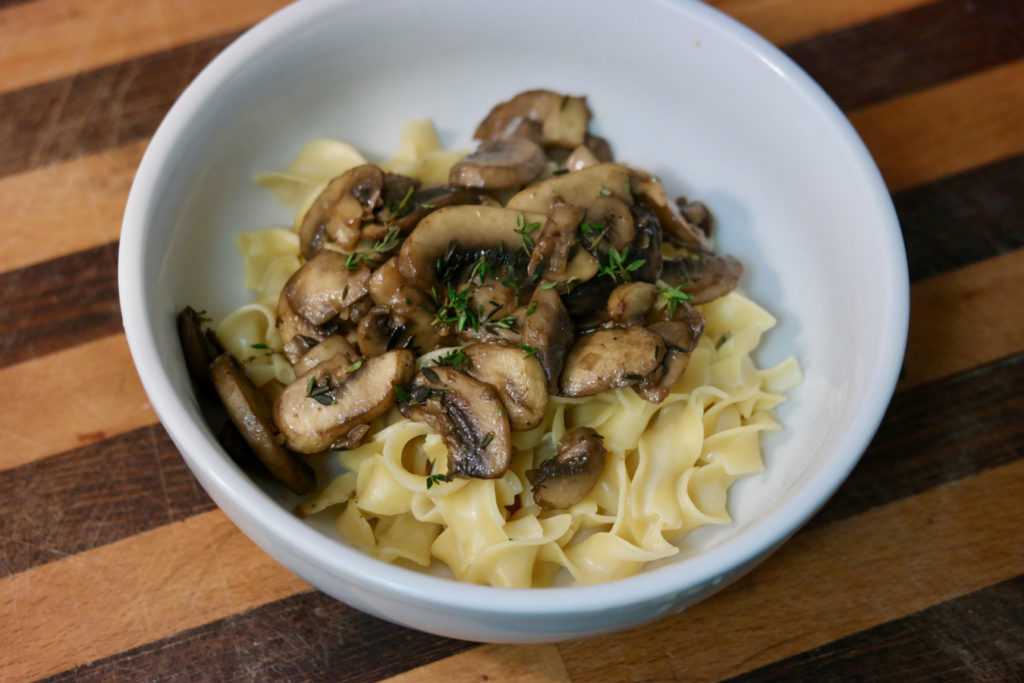 You'll need:
5 vegetable bouillon cubes
Half-and-half
Thyme
Olive oil
1 1/2 pounds of mushrooms
Garlic
Marsala wine
A pound of pasta
To begin, thinly slice all your mushrooms and chop up 4 cloves of garlic.  Warm 1/3 cup of olive oil in a large pan over medium-high heat and add in the mushrooms, garlic, and a handful of thyme leaves, plus salt and pepper to taste.  Cook the mushrooms for 10-15 minutes, until they're wilted and nicely browned and they've released most of their water.  Then pour in 1/3 cup of wine and cook for another 2 minutes or so, until the wine is mostly reduced, then take the pan off the stove and cover it to keep it warm.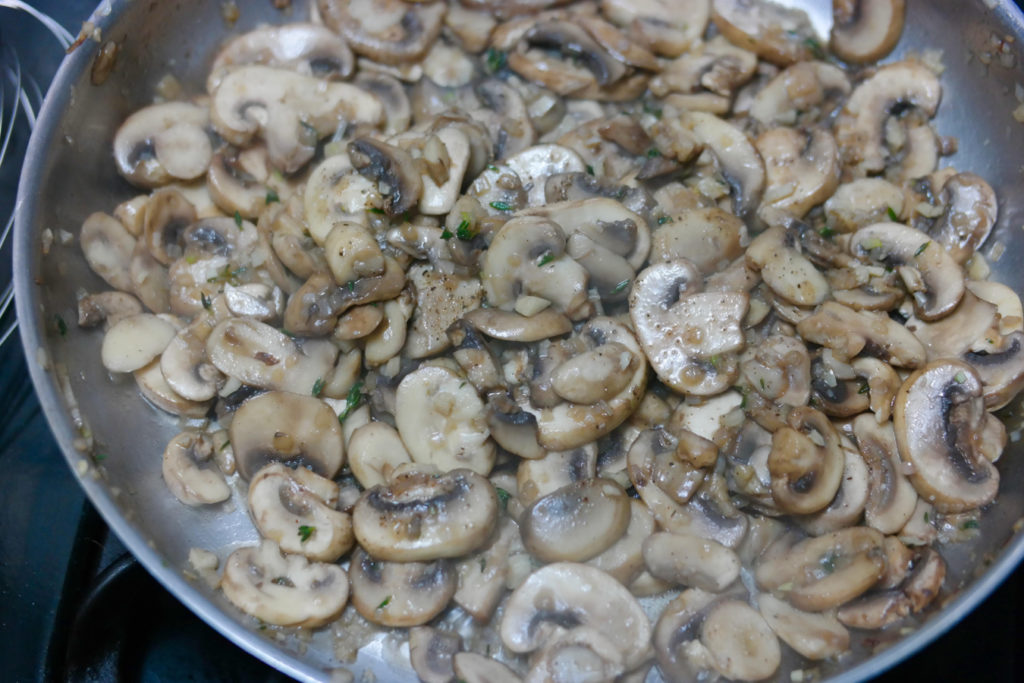 While you're waiting on the mushrooms, dissolve your bouillon cubes into 5 cups of boiling water, then stir in a cup of half-and-half, a small handful of thyme leaves, and 2 teaspoons of salt.  When this all comes to a boil again, add in your pasta.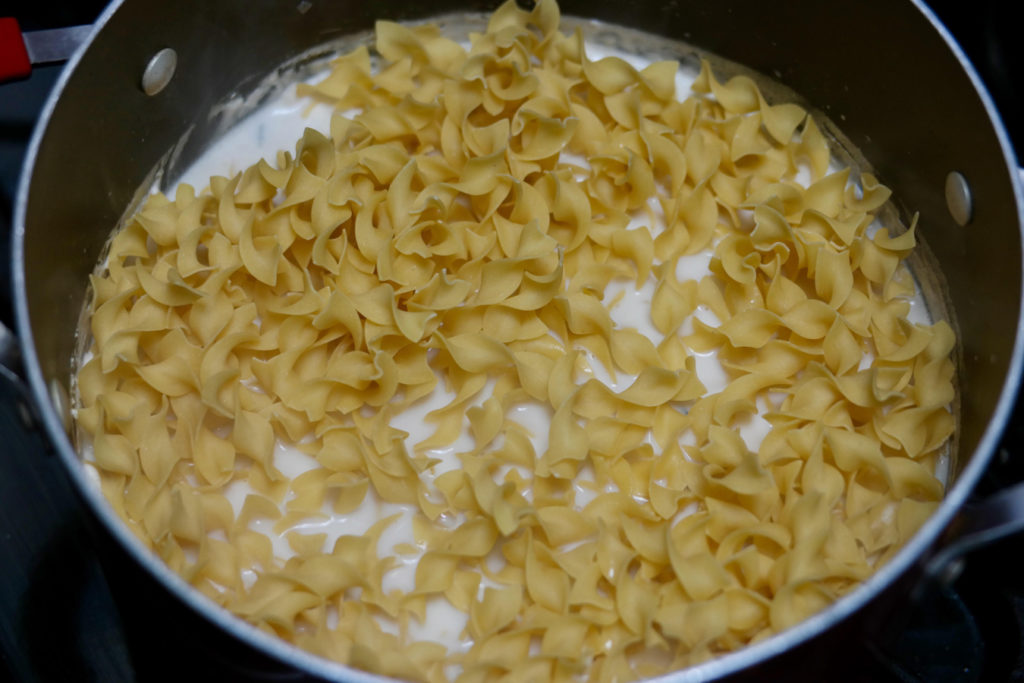 Turn the heat down to medium and cook for 8-10 minutes, stirring often but gently, until the pasta is fully cooked and has absorbed most of its liquid.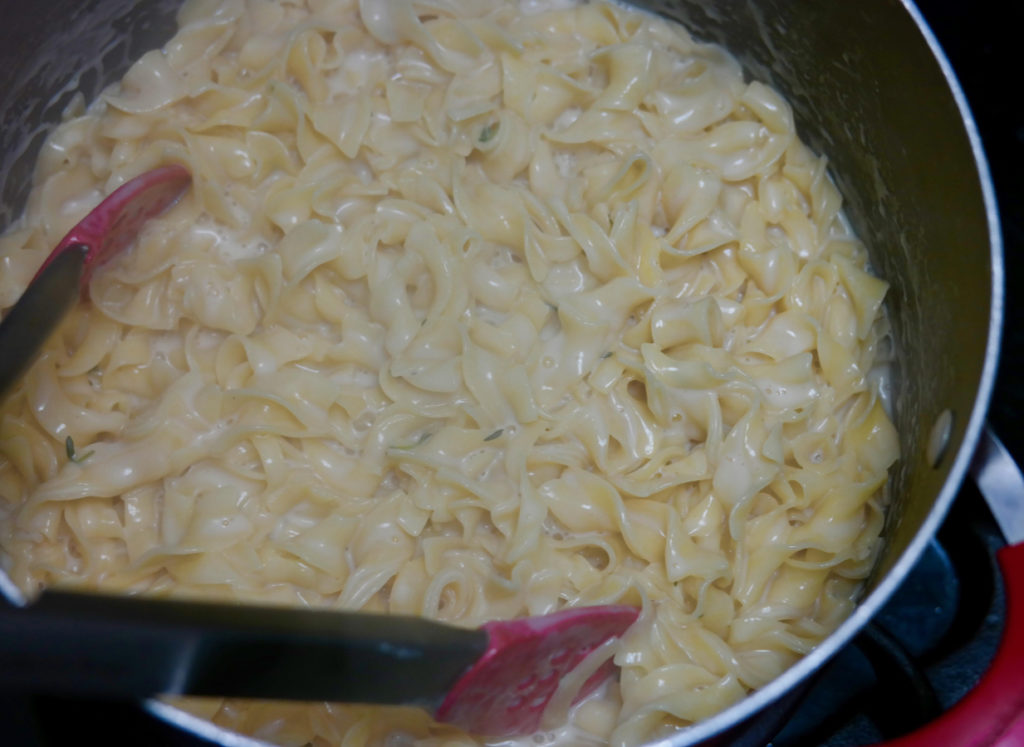 Now you can dish out the pasta and served topped with the mushrooms and some extra thyme leaves.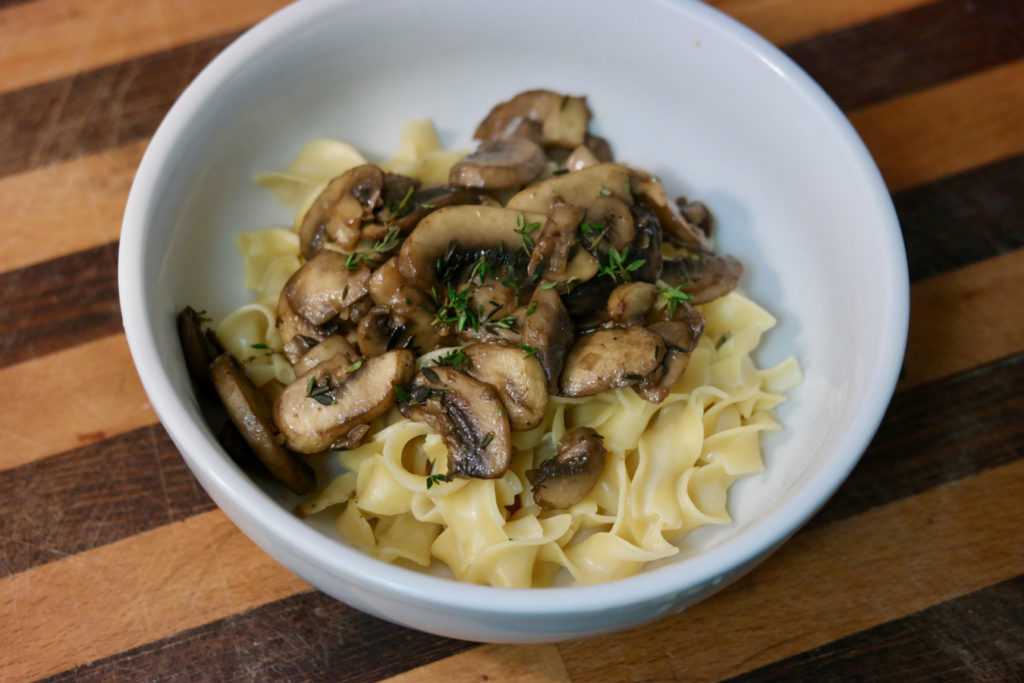 For a dish that sounds fancy and uses wine in the cooking process, this pasta is surprisingly easy to make.  You will have to chop a bunch of mushrooms and some garlic and thyme, but otherwise all you need to do is a little sautéing and stirring and you're good to go.  Cooking the pasta directly in its sauce saves you a lot of time and effort and really helps everything move right along.  And best of all, you get to explore a new cooking technique that you'd otherwise not get to try without meat:  the mushrooms taste great cooked in the wine reduction and are a great topping for some creamy noodles and herbs.  So if you thought Marsala sauce was off the table if you don't eat meat, fear not – this excellent recipe will give you something new to try and a fun way to incorporate wine into your cooking.