For most of this month, we'll be showing you some awesome baked goods and sweet treats we've been cooking up lately.  Baking has become hugely popular during this pandemic, as people are looking for something interesting they can do while stuck at home, and we haven't been immune to this trend.  We've been experimenting in the kitchen and trying out interesting recipes we come across, like this one from the New York Times.  We whipped this up one morning and got three breakfasts out of it – it made six jumbo muffins and five mini muffins.  They were really tasty, and they satisfied our primal need to bake during difficult times, so if you're so inclined towards pastries read on!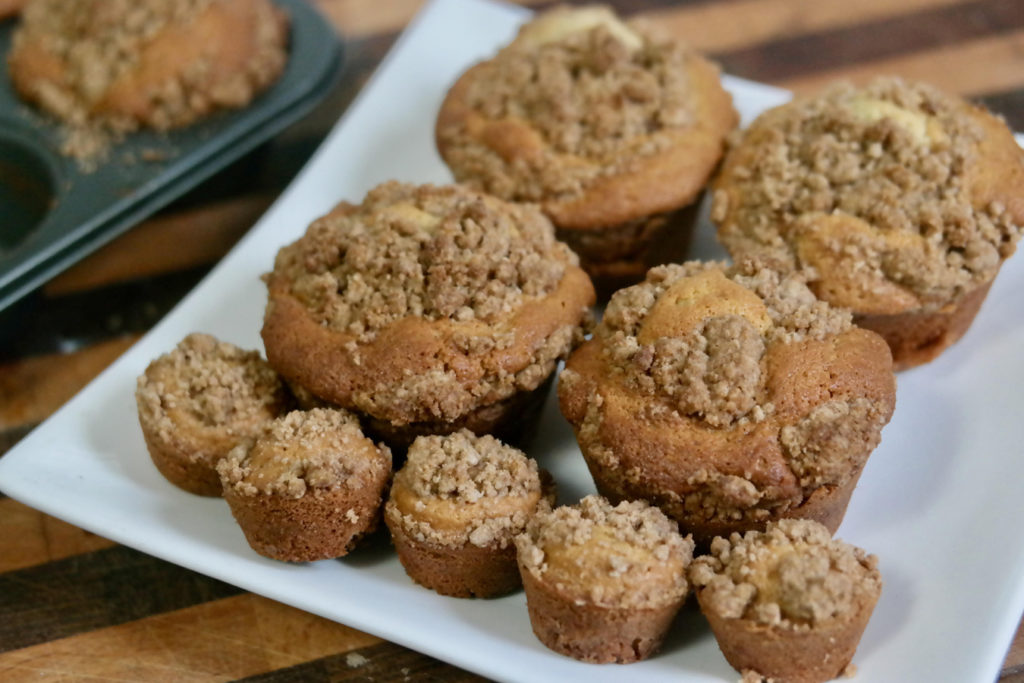 To make these, you'll need:
2 sticks of butter
Flour
Brown sugar
Cinnamon
Allspice
Sour cream
 2 eggs
Vanilla extract
Almond extract
A lemon
Sugar
Baking powder
Baking soda
Cooking spray
You'll first want to make the topping for these muffins:  melt one stick of butter in a small pan over medium-high heat for about 5 minutes, until it foams and then turns brown.  Pour it into a bowl and let it cool for 5 minutes, and while you're waiting whisk together 1 1/3 cups of flour, 1/2 cup of brown sugar, 1 1/2 teaspoons of cinnamon, 1/4 teaspoon of allspice, and a pinch of salt.  Then stir this into the butter just until you have a crumbly mixture.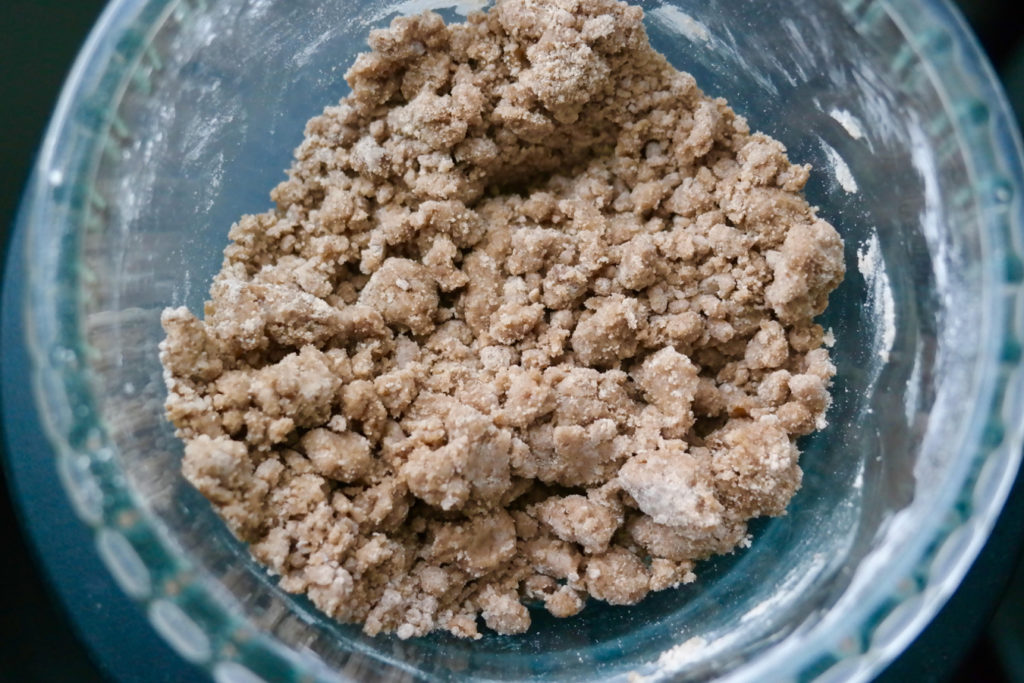 You can set this aside now to work on the batter:  in one bowl whisk together 3/4 cup of sour cream, both eggs, 2 teaspoons of vanilla, and 1/2 teaspoon of almond extract.  Zest your lemon and stir that in to the sour cream mixture as well.  Then in a stand mixer with a paddle attachment, combine 1 1/2 cups of flour, 2/3 cup of sugar, 3/4 teaspoon each of baking powder and baking soda, and a pinch of salt.  Soften your second stick of butter by microwaving it for 10 seconds, then add that in to the stand mixer and combine for just a minute or so until the flour is slightly moistened.  Pour in the sour cream mixture and combine for another minute, until you have an even batter.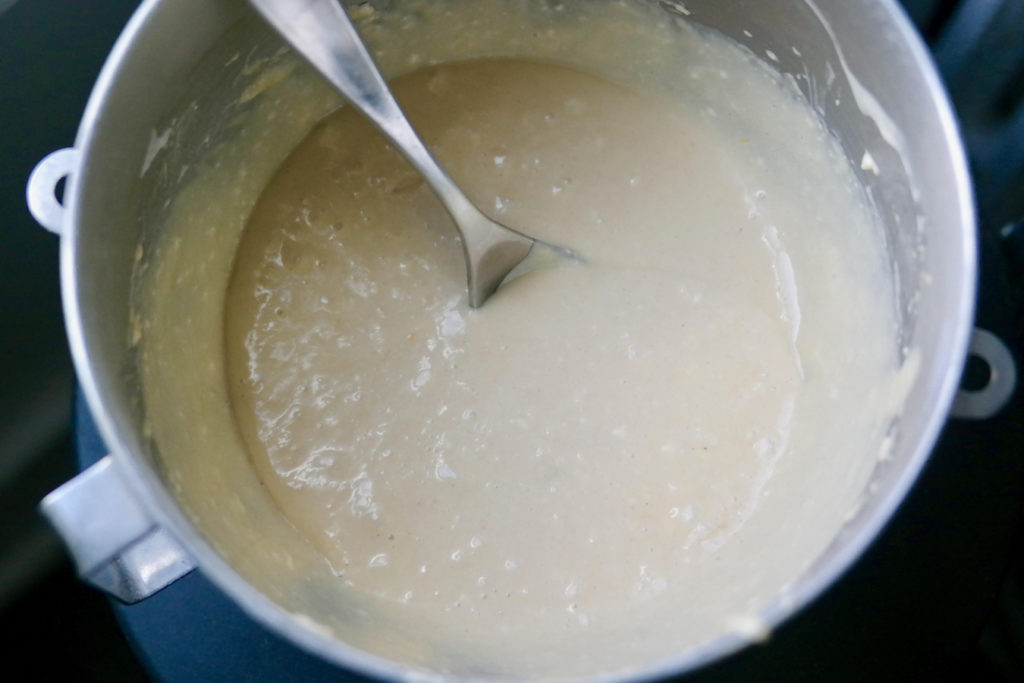 Now take your muffin tin and coat each cup with cooking spray.  Sprinkle enough of your crumbs to cover the bottom of each cup, then pour in muffin batter to fill each cup about 3/4 full.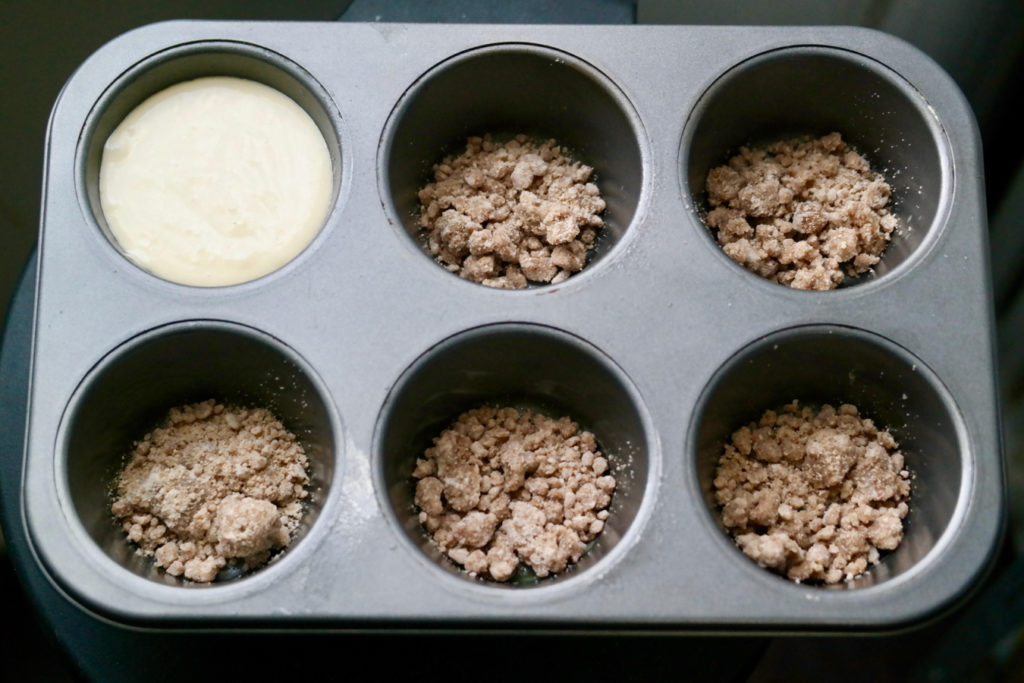 Bake the muffin tins for 5 minutes at 375°F, then take the tins out of the oven and sprinkle the remaining crumbs over top of the batter.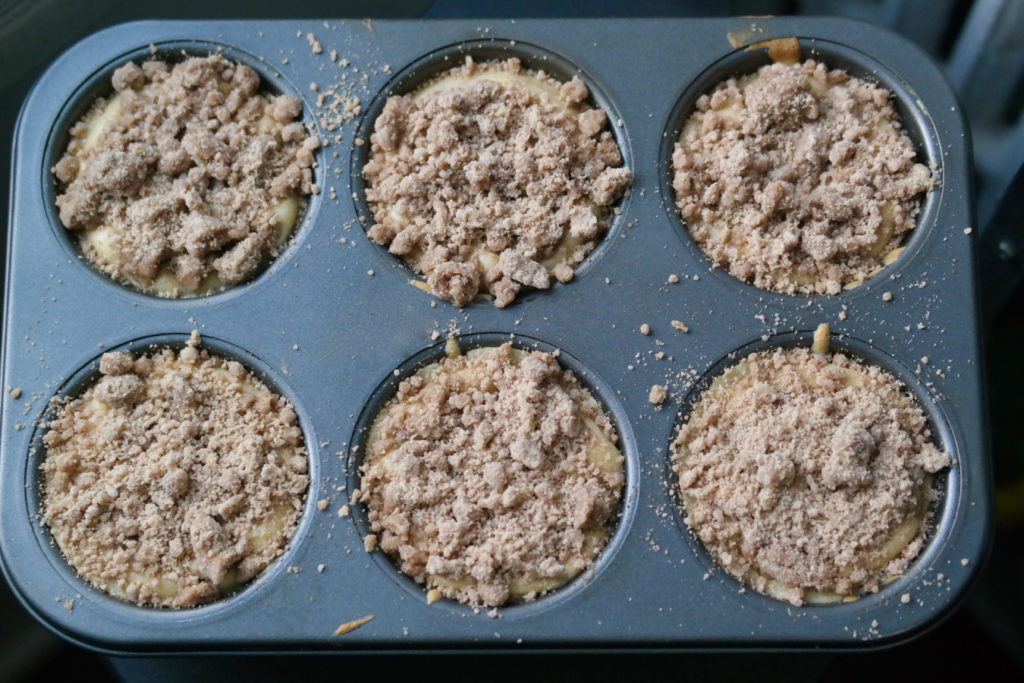 Turn your oven down to 350°F and bake for another 25 to 30 minutes, until you can stick a toothpick into the middle of a muffin and it comes out clean.  Let the muffins cool in their tins, then you can pop them out and eat them!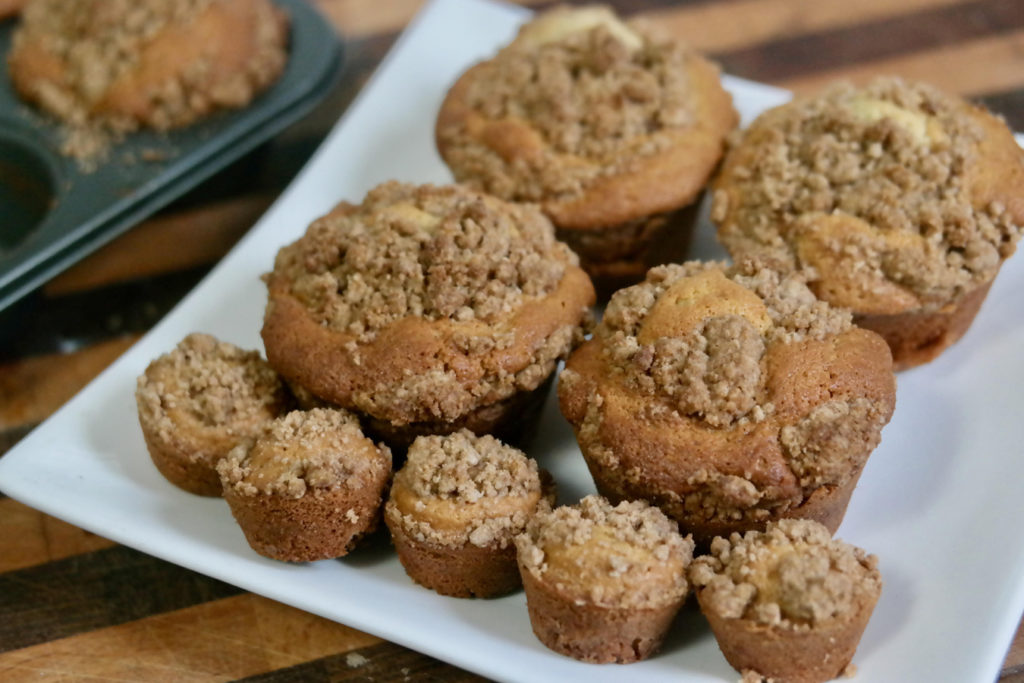 These muffins have a good contrast to them:  they're nice and fluffy inside, but the cinnamon crumbs on top and bottom give them a nice, sweet crunch.  They're good when they're fresh out of the oven, but they also taste great a day or two later.  And yes, they do come out looking super brown and we were worried that we over-baked them, but that's just how the ingredients interact with the heat of your oven.  All in all we liked these enough to eat them three days in a row, so if you want to prepare some interesting muffins at home, this is a great recipe to try out right in your kitchen.