We know, we know – a broccoli sandwich sounds like some kind of hippie food.  But if you look above at the sandwich we made, you have to admit it looks pretty good.  Broccoli and cheddar are a classic combination, and here we've melted them together onto some French bread to make for a warm and filling sandwich that relies on vegetables instead of meat.  We based this on a recipe from Bon Appétit, and we thought it made for a pretty good lunch on one of our working days:  it was quick and easy but still tasty and creative and just the right amount of food for a midday meal for two people.  Read on to see how to make these broccoli sammies for yourself!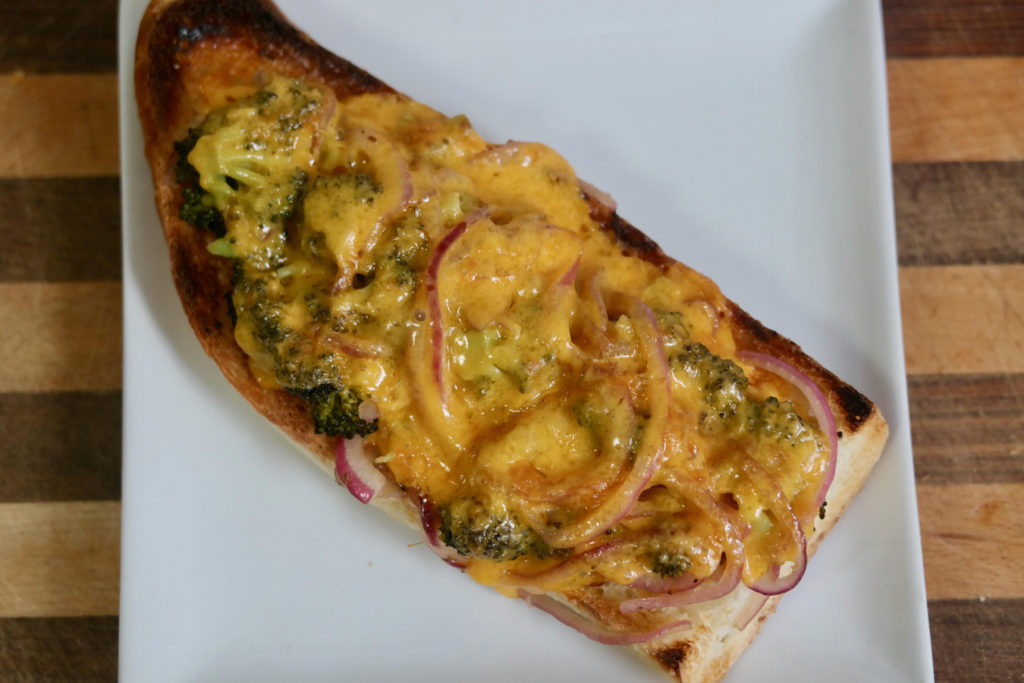 You'll need:
A small red onion
Vinegar
Sugar
One bunch of broccoli
Olive oil
Garlic
Mayo
Sriracha sauce
Half a loaf of French bread
Sliced cheddar cheese
You'll first want to prepare your onions:  take half of your onion and slice it thinly (you can save the other half for something else), then place it in a bowl with 2 tablespoons of vinegar, 1/4 teaspoon of sugar, and a little bit of salt and pepper.  You can set these aside to marinate for now.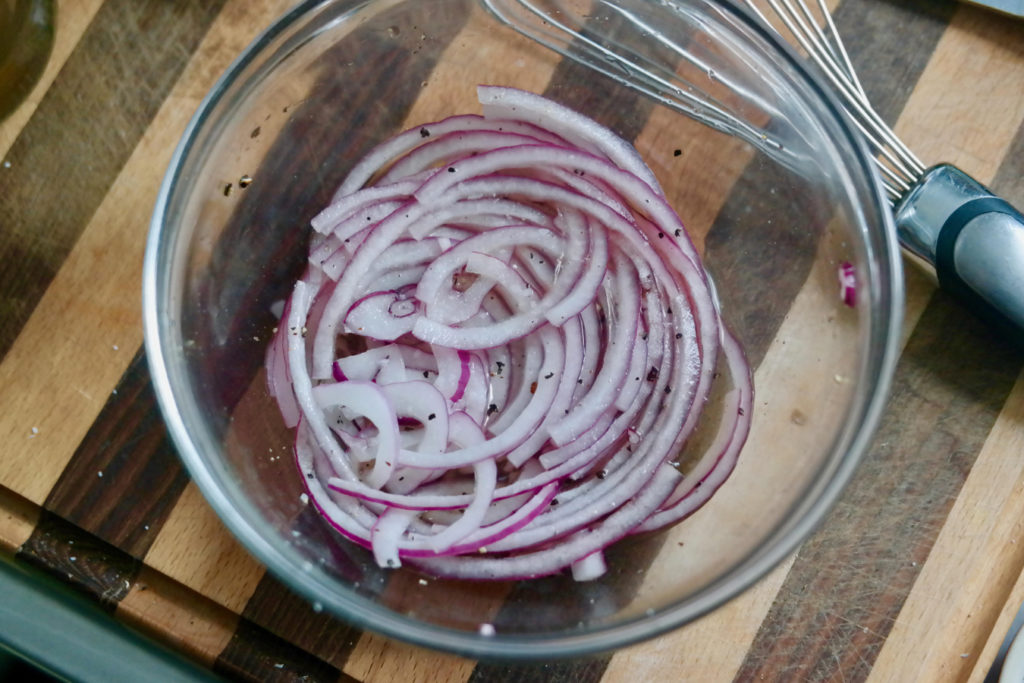 Now chop your broccoli into florets and cook with 3 tablespoons of olive oil over medium-high heat for about 3 minutes.  Then add 1/4 cup of water into your broccoli skillet, turn the heat down to medium, and cook while covered for another few minutes.  Grate in a clove of garlic.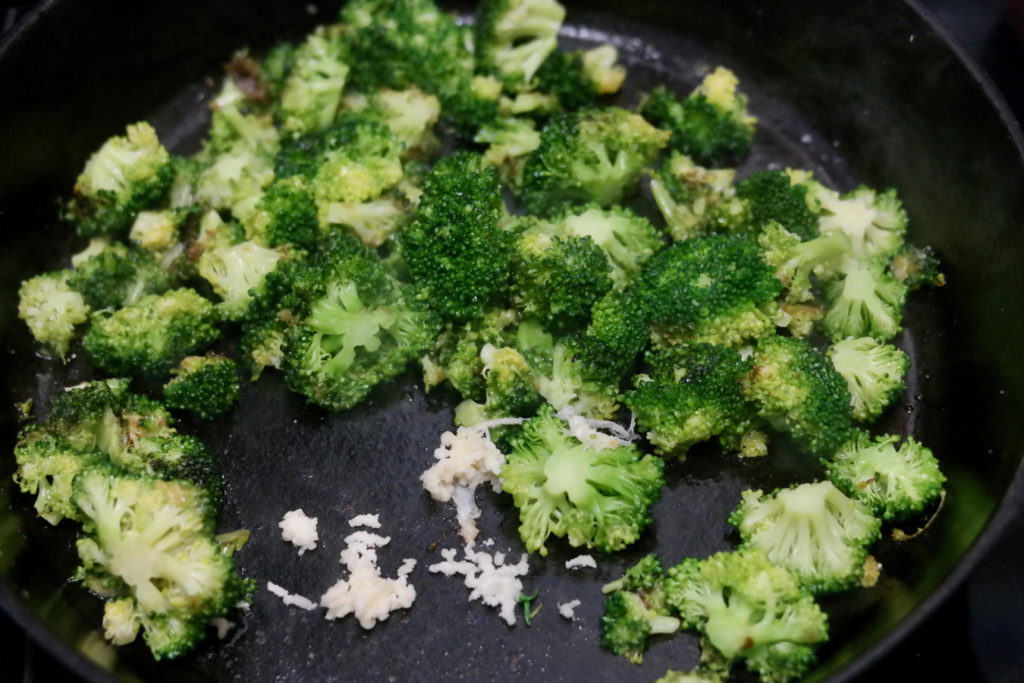 Place the onions into the pan and cook for just a few seconds more until the vinegar is evaporated.  Scoop this mixture out of the pan, and then slice your bread in half (you should have 2 pieces that are about 6 inches long each) and toast face down in the same pan, over medium-low heat, for just a minute.  In a small bowl mix some mayo and Sriracha together, then spread this onto the two pieces of bread.  Top with the broccoli and onion mixture.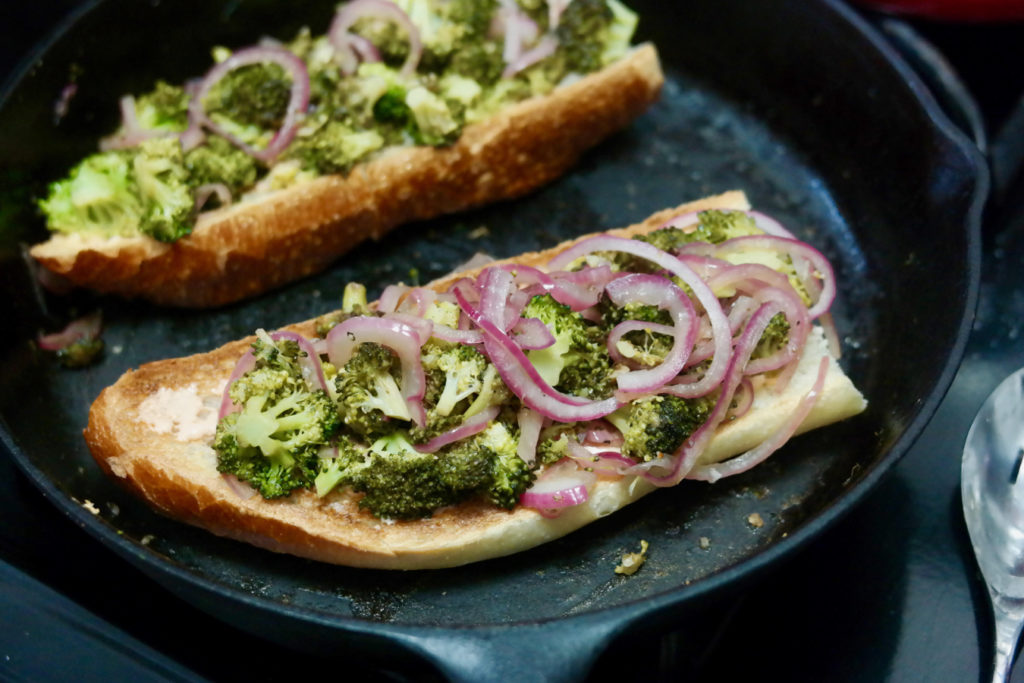 Then place two slices of cheese on each sandwich.  Stick these in your broiler on low for just 2 minutes or so, until the cheese melts but doesn't burn.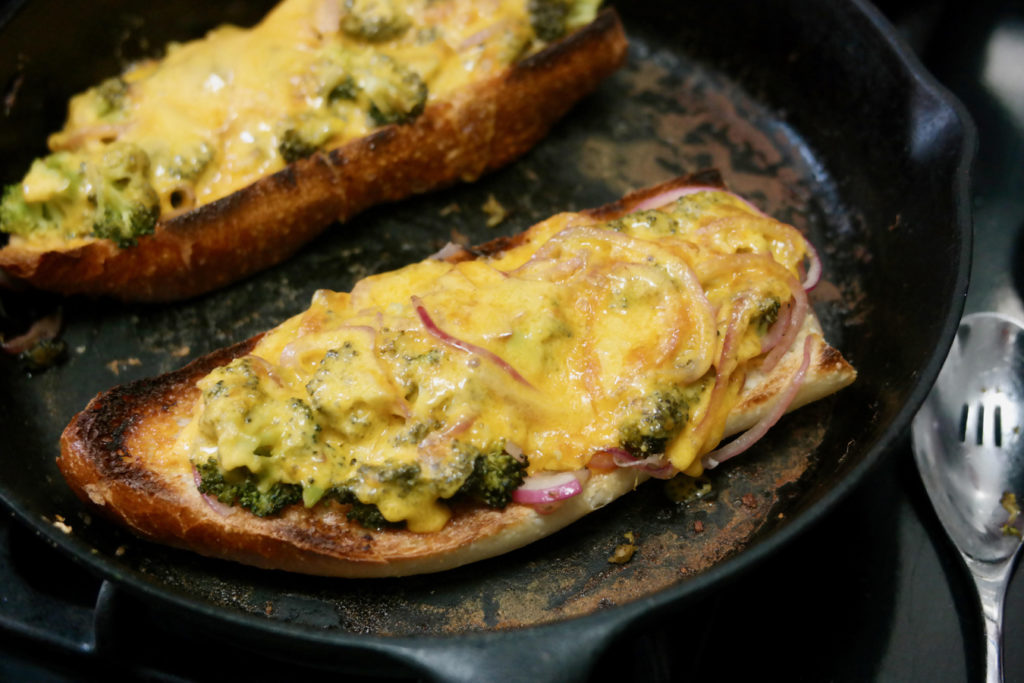 Now you can eat your sandwiches!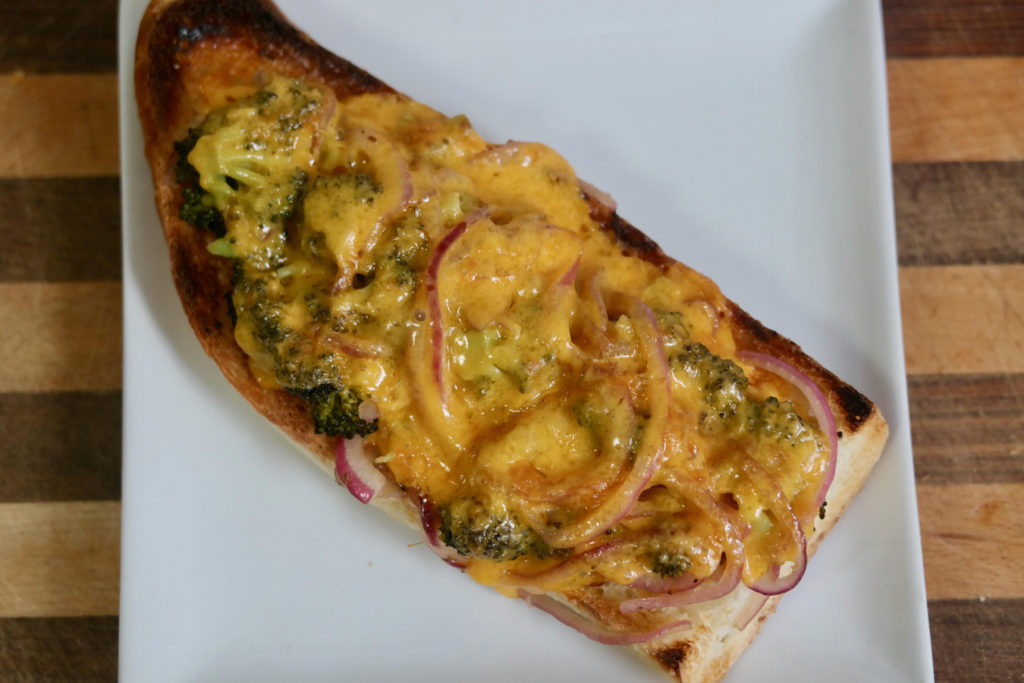 All told these sandwiches only took us about 15 minutes to make:  after all, you just need to slice and pickle some onions, cut up broccoli and cook it for a few minutes, then toast your bread, assemble each sandwich, broil quickly, and tada!  A cheesy, melted veggie-based sandwich.  The cheddar and broccoli come together well, as always, and the addition of some onions and a bit of a spicy kick from the Sriracha mayo add in some unexpected flavors – and using halved French bread makes for a nice bread base for everything.  This was a new and interesting sandwich for us, and if you're looking to get out of your ho-hum sandwich routine this is a perfect recipe to whip up easily at home.