We haven't done a Where We Ate post in a while because, well, there hasn't been a whole lot of places to go recently.  But things are finally, finally looking better, and so to celebrate being let out of our houses we decided to take a weekend trip to DC.  We've been plenty of times before, including once when we documented a bunch cool restaurants we visited, but since DC is an urban area with a huge amount of stuff to do, there's always lots of places to try.  So we wanted to share with you some other cool places we liked, both in DC proper and in one town just outside the city.  Here are some ideas if you get a chance to visit soon – just be warned that we will show some pictures of meat here.
On our first morning we were really happy to find A Baked Joint, which serves breakfast all day (as well as lunch and dinner items).  We decided to try a bunch of different things there, like this goat cheese and herb biscuit.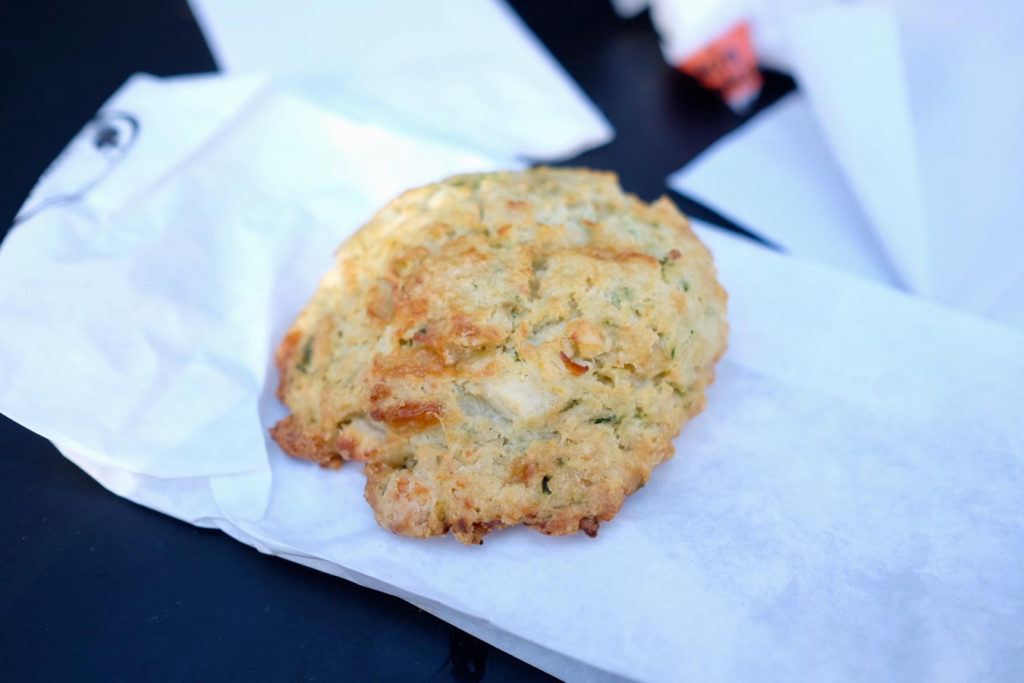 And these tiny shortbread cookies: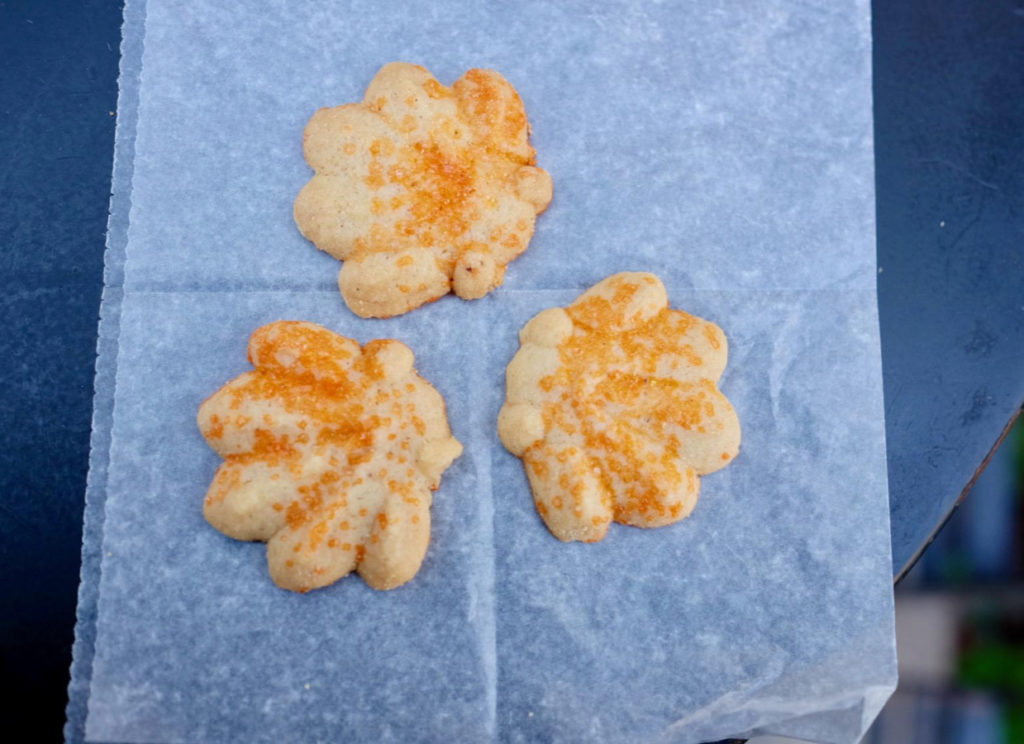 Miriam also had the peanut butter, sriracha, and cilantro toast – which, yes, sounds weird, but it was actually a pretty good combination.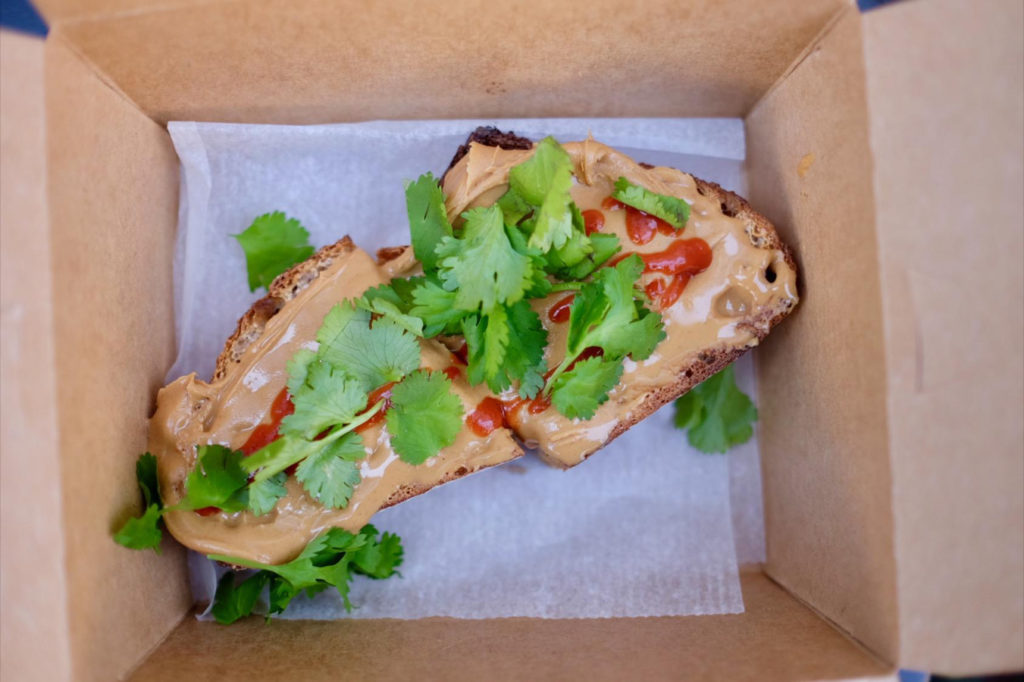 And Cyril had a North Carolina country ham sandwich, made with cheddar and sunny-side-up eggs on a roll.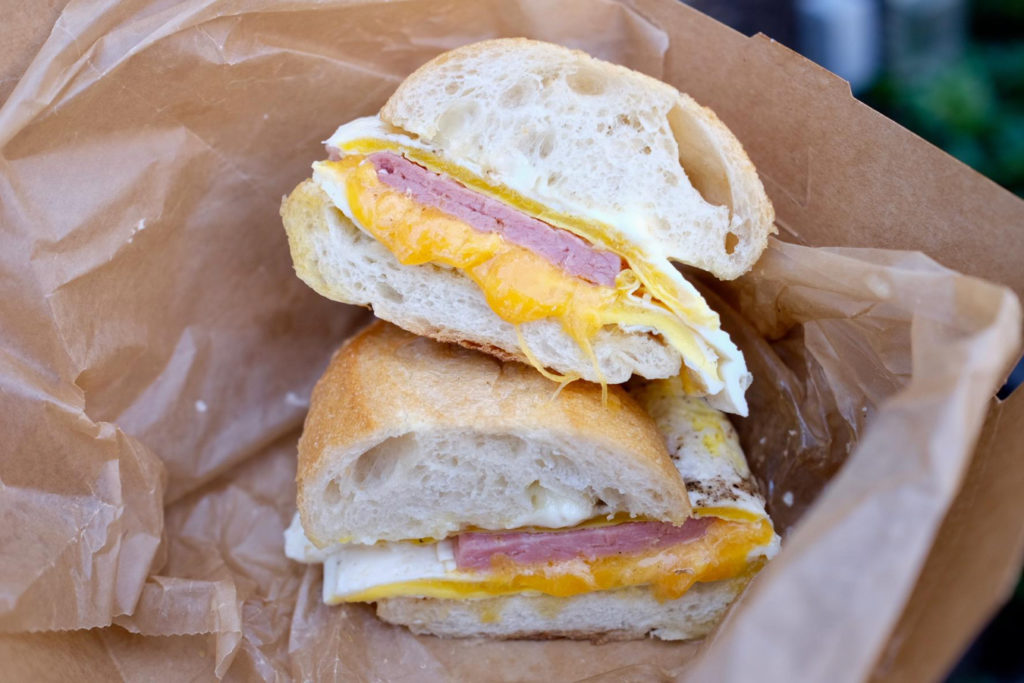 And we finished with an ice cream sandwich made from two oatmeal sugar cookies and pumpkin ice cream in the middle.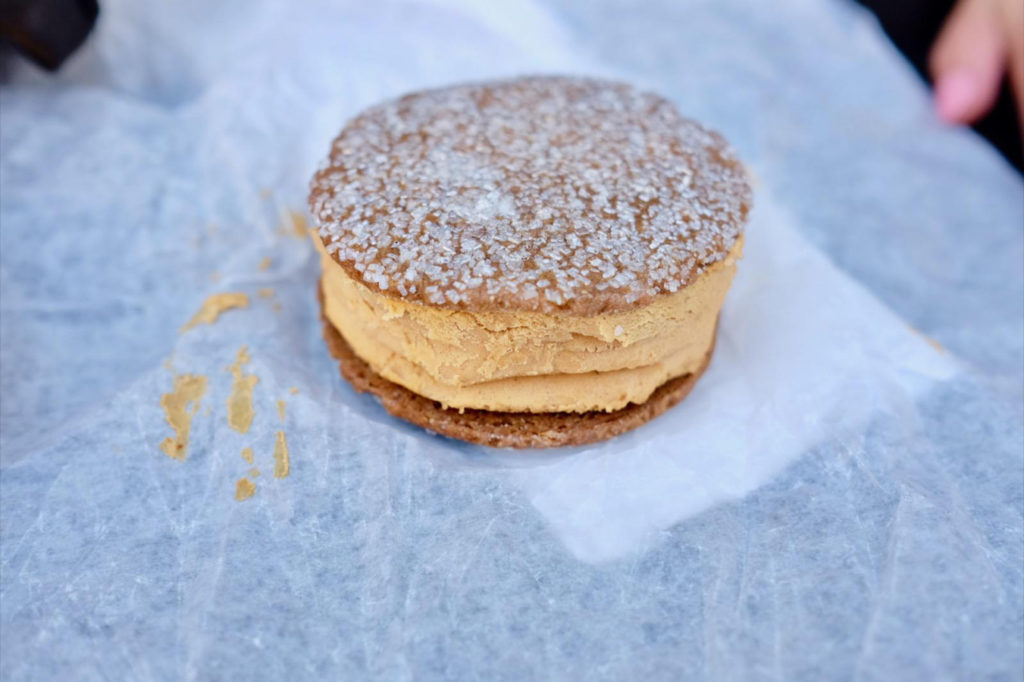 Later that day we went to visit Georgetown and got to sample food from two different places – first up was The Berliner, which is a beer hall right on the Potomac River.  They've got classic German food but also some vegetarian options, so Cyril was able to get a bratwurst topped with peppers, onions and sauerkraut, while Miriam had a falafel sandwich, and we both shared a pretzel.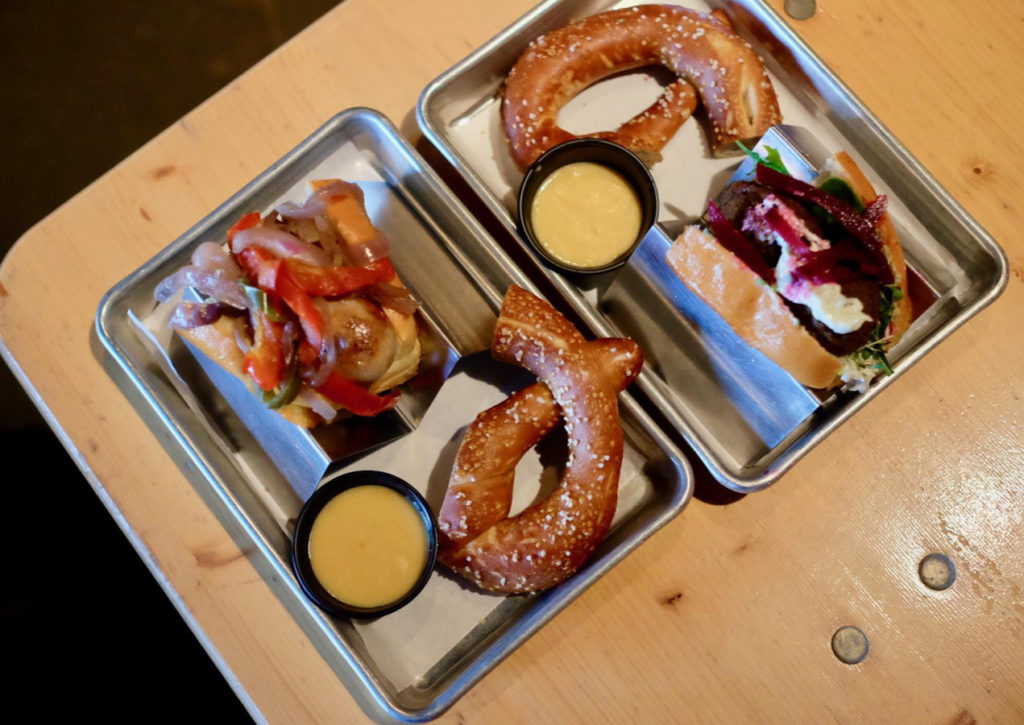 We also stopped in to Filomena Ristorante to split a plate of their homemade supersized gnocchi in alfredo sauce …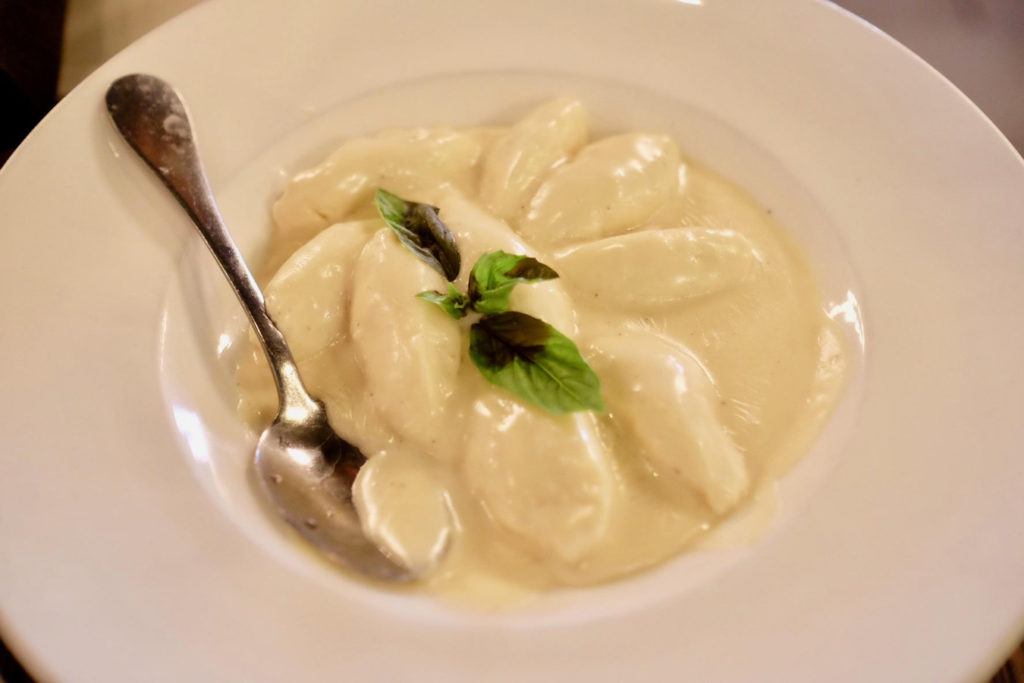 … and some of their delicious bread, served with an olive tapenade.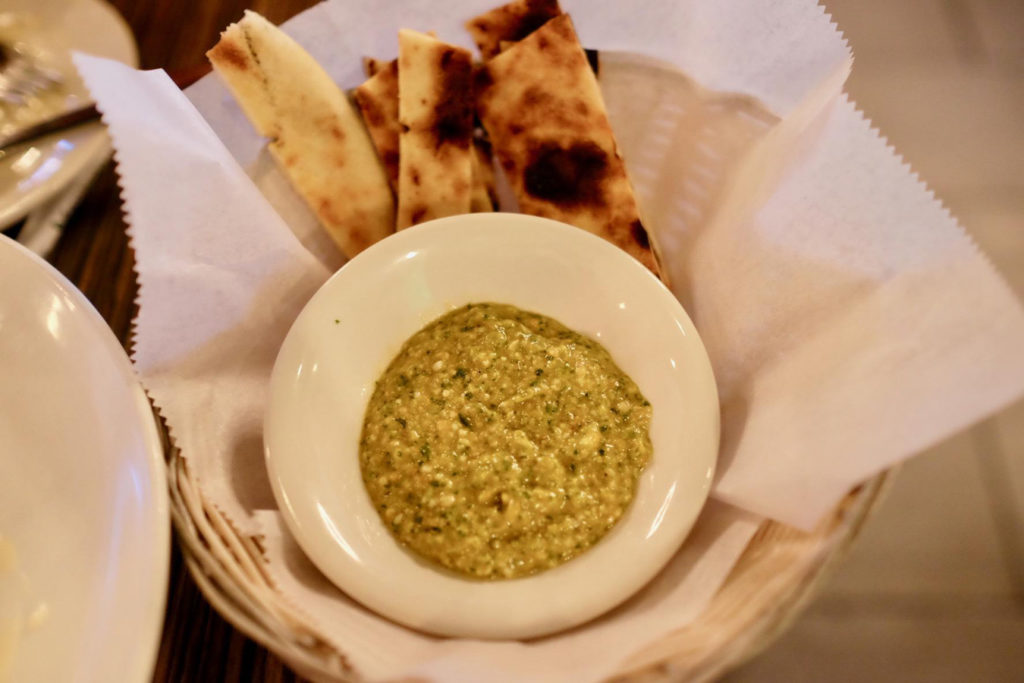 We also heard that there were two very well-regarded pizza spots in DC, so we decided to check them both out.  At Pizzeria Paradiso we got a quattro formaggi pie, made with mozzarella, pecorino, gorgonzola, and grana padano.
And at Timber Pizza Company we had the Green Monster, topped with pesto, kale, zucchini, fresh mozzarella, and feta cheese.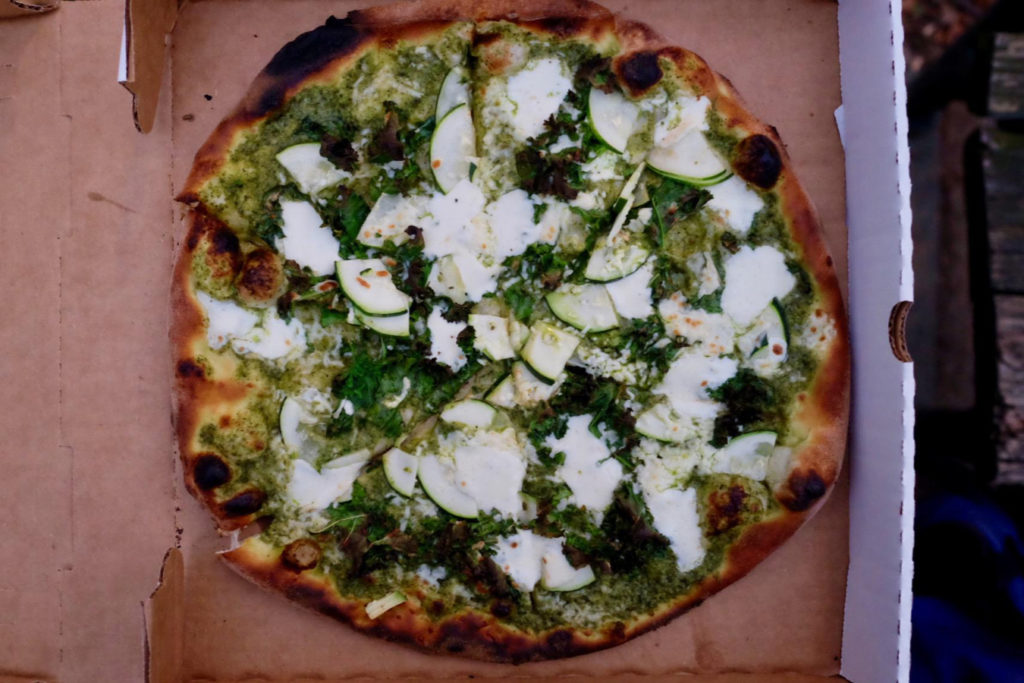 During the course of our trip we also decided to hop on the DC Metro and go over to Alexandria, a town in Virginia that's right across the Potomac.  We spent an afternoon walking around and got to try a lot of different things, like this cinnamon roll from Dolci Gelati.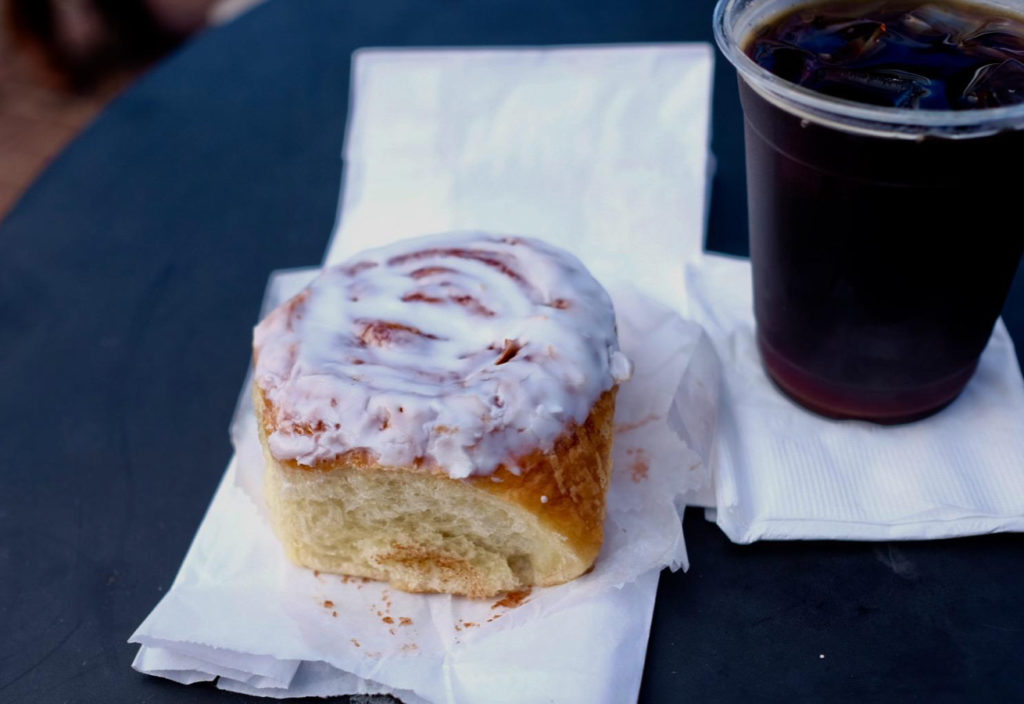 And some fried green tomatoes, served with bacon jam and jalapeño cream sauce, from Chadwicks.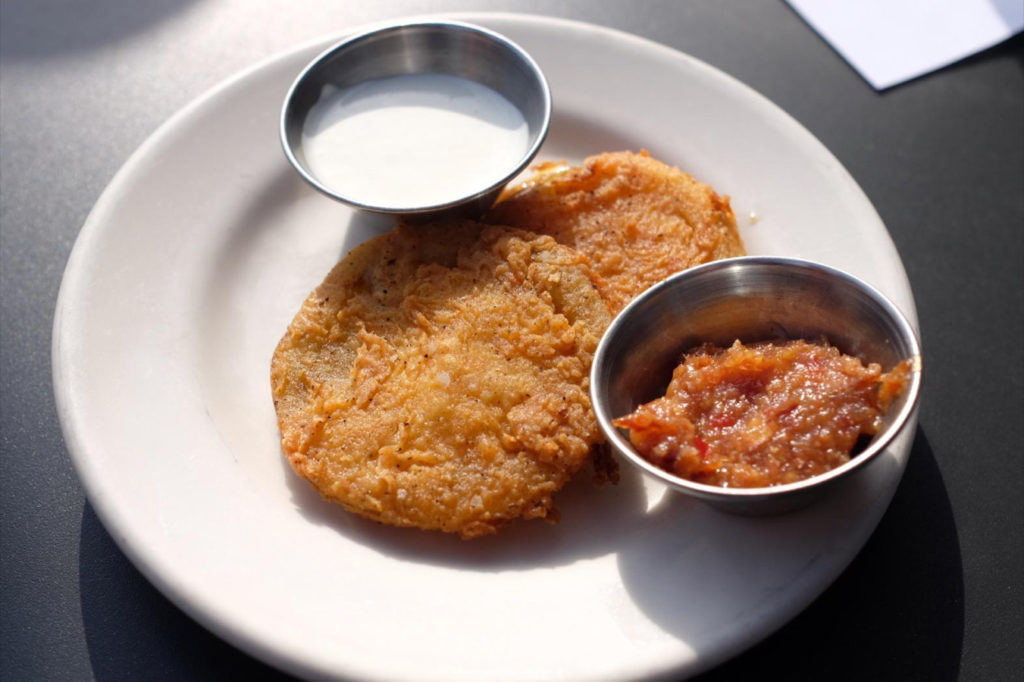 From Magnolia's on King, Cyril had some a set of sliders:  one is a crab cake with remoulade sauce, and the other is pulled pork.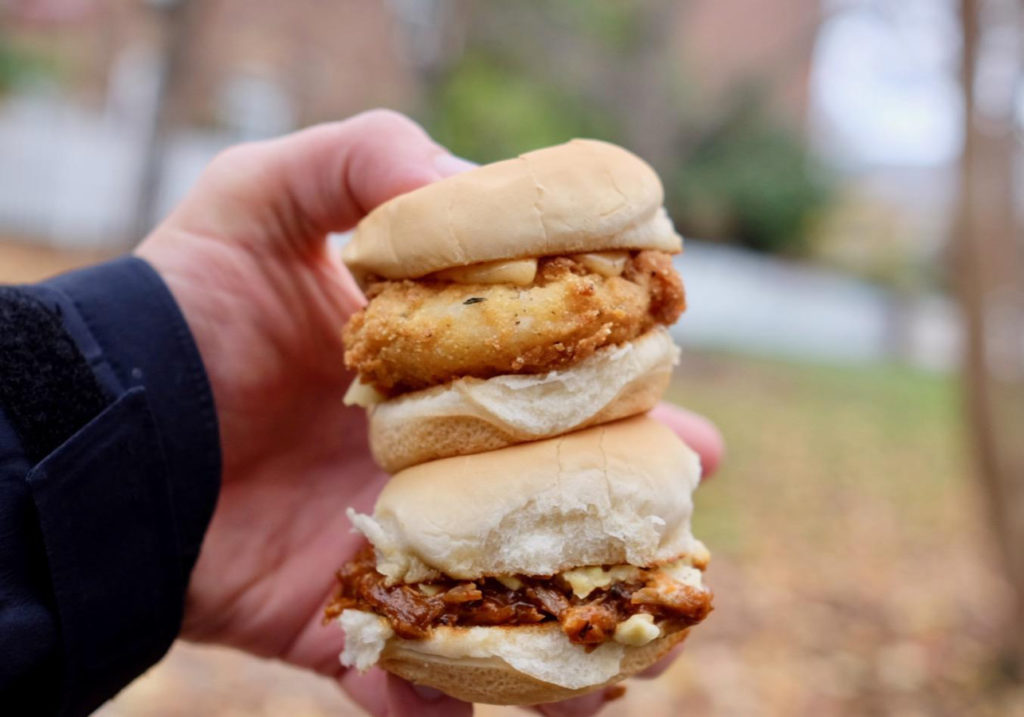 Miriam got the vegetarian version of these sliders, made with fried mushrooms in a Nashville hot sauce.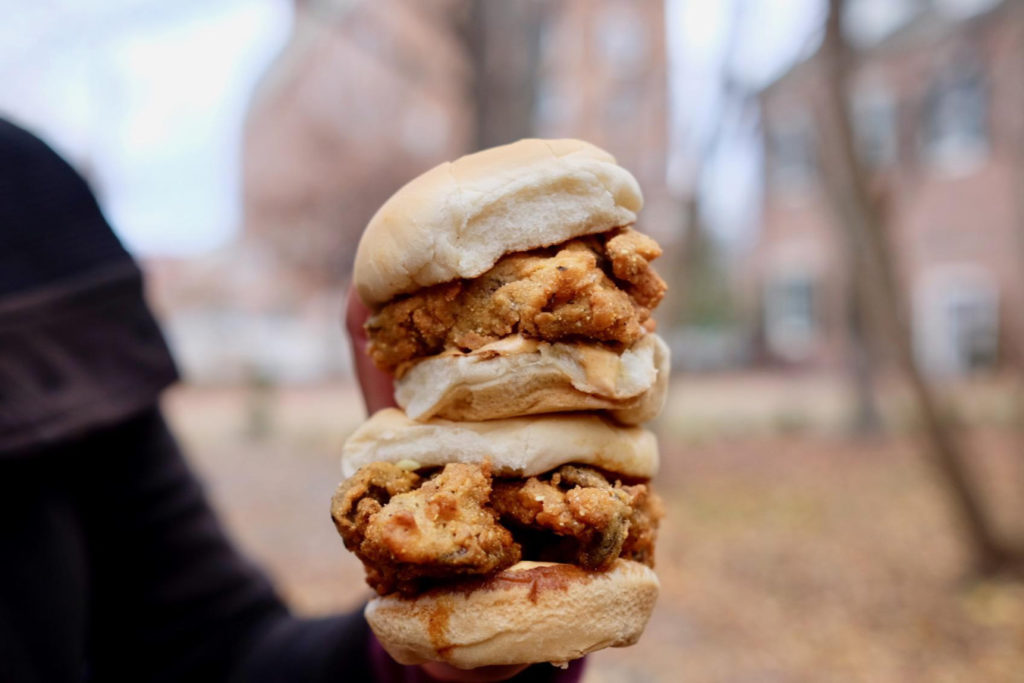 And we finished up with Nicecream, which makes ice cream using super-cold liquid nitrogen as the method to freeze their batches.  We got one cup of cold brew coffee flavor, and one cup of carrot cake flavor.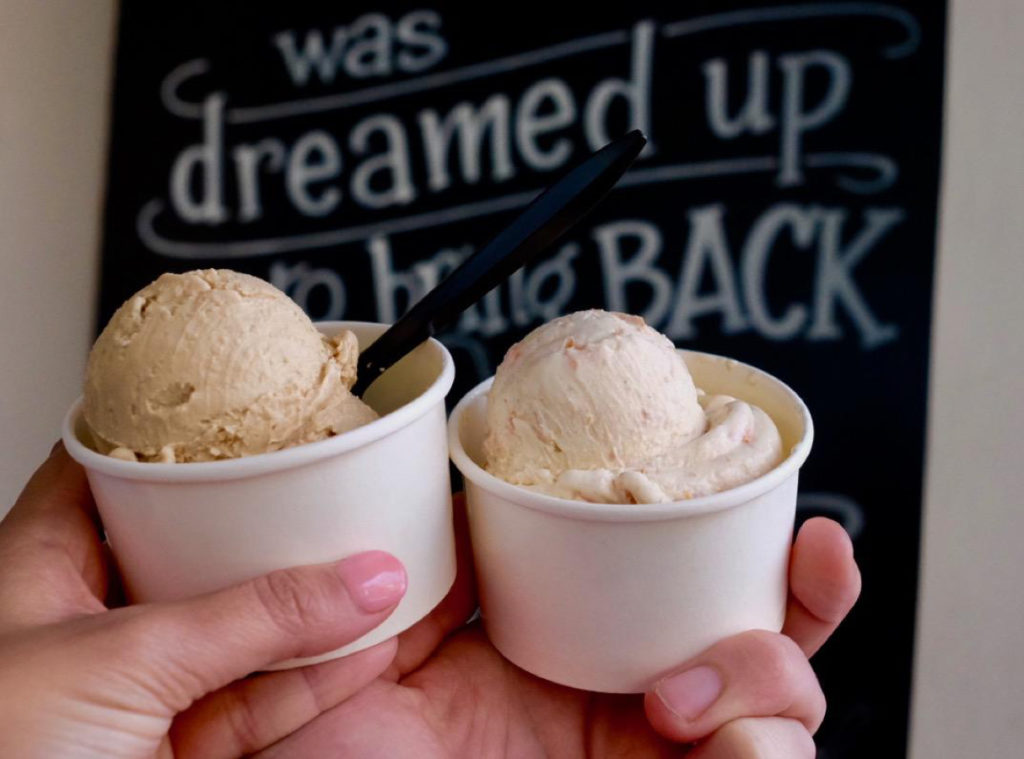 We were really happy to be able to sample all these places – on our last trip to DC, we went to a lot more sit-down restaurants, so it was nice here to explore mostly casual spots where you can grab something quick and easy.  We're also glad we got a chance to explore some food in Alexandria and find excellent places outside of the city limits.  If you're ready to travel again, DC has a lot of great places to try, so go ahead and eat!