If you're still working from home like us, you might be getting into a lunch rut.  Maybe you're tired of cooking up the same thing every day, or you've gotten takeout from all the nearby spots a few too many times.  You might want to try something new, but you don't have time in the middle of the day to be cooking anything elaborate.  Well, all throughout this pandemic we've been on the hunt for some good, easy lunch dishes – and this is one we discovered recently.  It's pretty easy to whip up because everything cooks together, and the result is a tasty pasta dish made with some good ingredients.  Here's how you can throw this together quickly for an excellent mid-day meal.
To make this, you'll need:
Olive oil
A leek
Garlic
8 ounces of mushrooms
A lemon
A pound of pasta
Butter
Parsley
Ricotta cheese
Red pepper flakes
To get started, bring 4 cups of water to a boil and dissolve in your bouillon cubes.  While you're waiting on that, thinly slice your leek and place it in a pot with 3 tablespoons of olive oil.  Cook over medium heat for about 5 minutes, until the leek is no longer crunchy, then slice your mushrooms and chop 2 cloves of garlic and stir those in.  Let them cook without touching them for 2 minutes, then stir once and cook for another 2 minutes.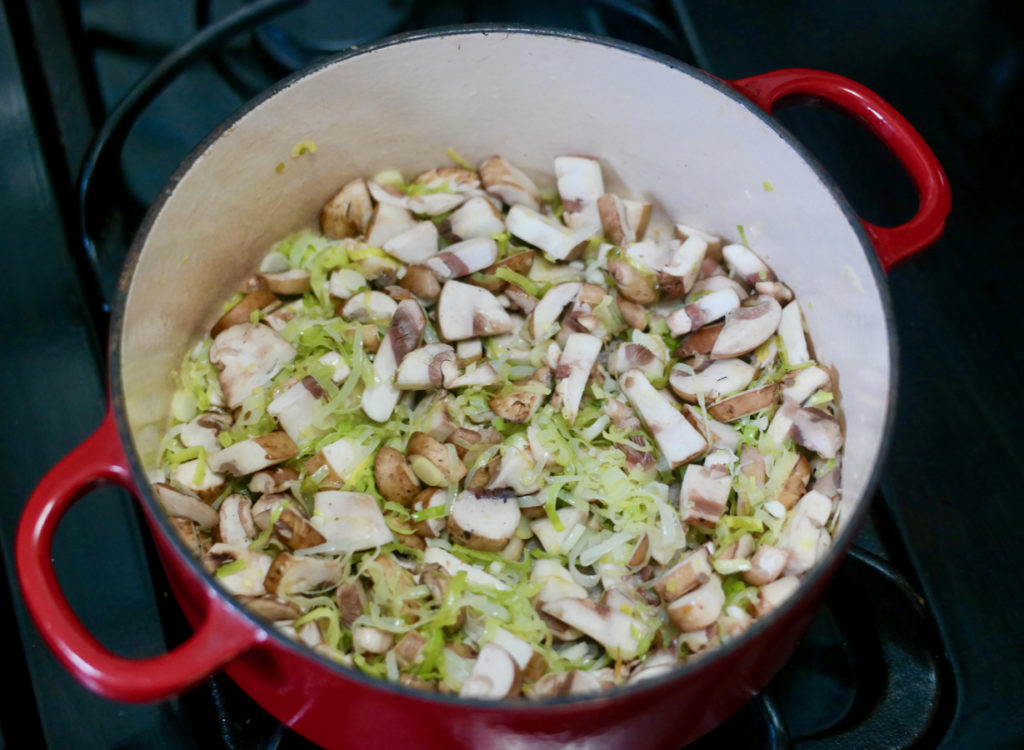 Squeeze in the juice from half of your lemon, then pour in all of your pasta and all of your stock.  Mix everything together and then cover your pot and let the pasta cook over medium heat for 10 minutes.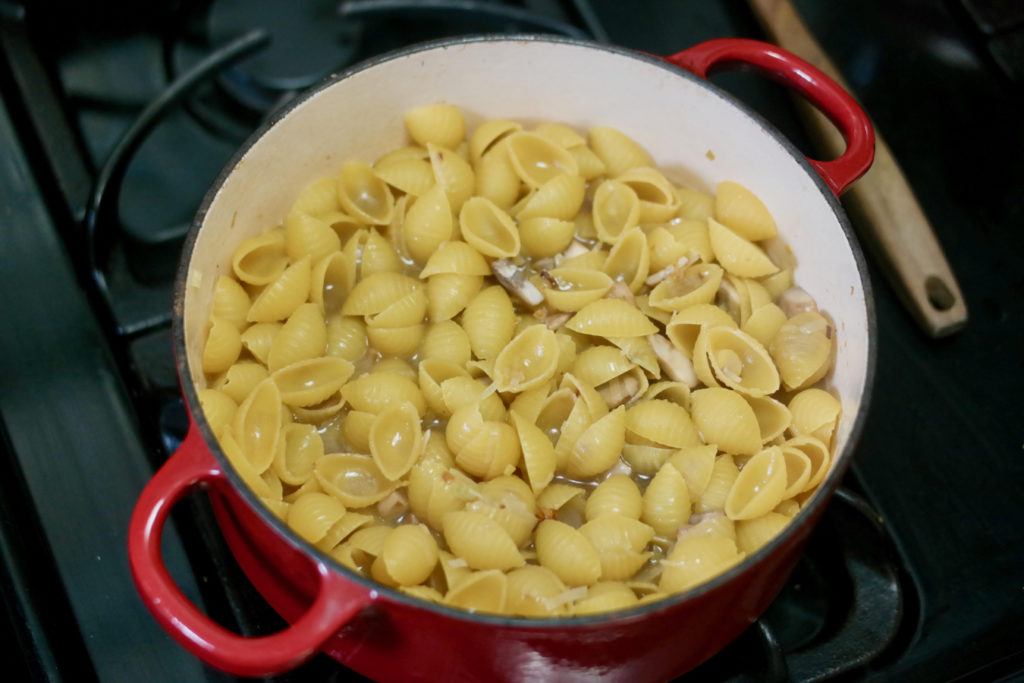 Test your pasta to see if it's tender, and if it needs more cooking time keep the pot covered and over the heat for another few minutes.  Once it's cooked to your liking, mix in 2 tablespoons of butter, the juice from the other half of your lemon, and 1/2 cup of chopped parsley.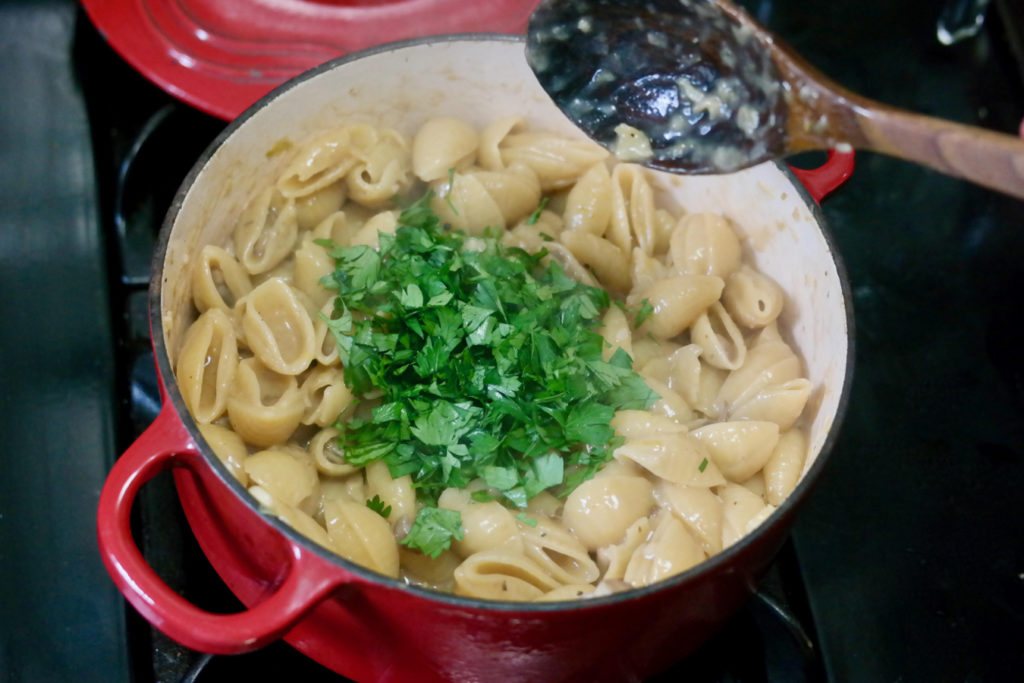 Then scoop up individual servings of pasta and top with a dollop of ricotta, a sprinkling of red pepper flakes, and some extra chopped parsley.
We really liked this pasta for its ease and simplicity – and also, you know, because it was delicious.  You really only have to prep a few veggies, stir things around a little, and then the pasta cooks itself.  And preparing the pasta in a broth alongside the mushrooms and leeks means that the noodles absorb some great flavors that pair well with the ricotta on top.  We liked the combination of creamy and rich flavors that came together with the pasta, and it felt like a pretty fancy lunch for not a ton of effort.  Overall this is a nice treat for the middle of a workday, in terms of how delicious it is but also how quickly you can have yourself a gourmet pasta dish.