We realized recently that while we've made a lot of cookies before – Christmas cookies, cookies stuffed with all different types of ingredients – we've never baked up some peanut butter cookies.  Everybody (well, except those with allergies) loves peanut butter cookies, so we thought we should find a good recipe for ourselves.  Luckily we came across these cookies in the New York Times and decided to adapt them on our own.  They're super simple and incredibly rich because they use a ton of peanut butter.  Seriously:  an entire jar, and then some.  We'll show you here how you can quickly whip up these amazing sweet peanut butter treats.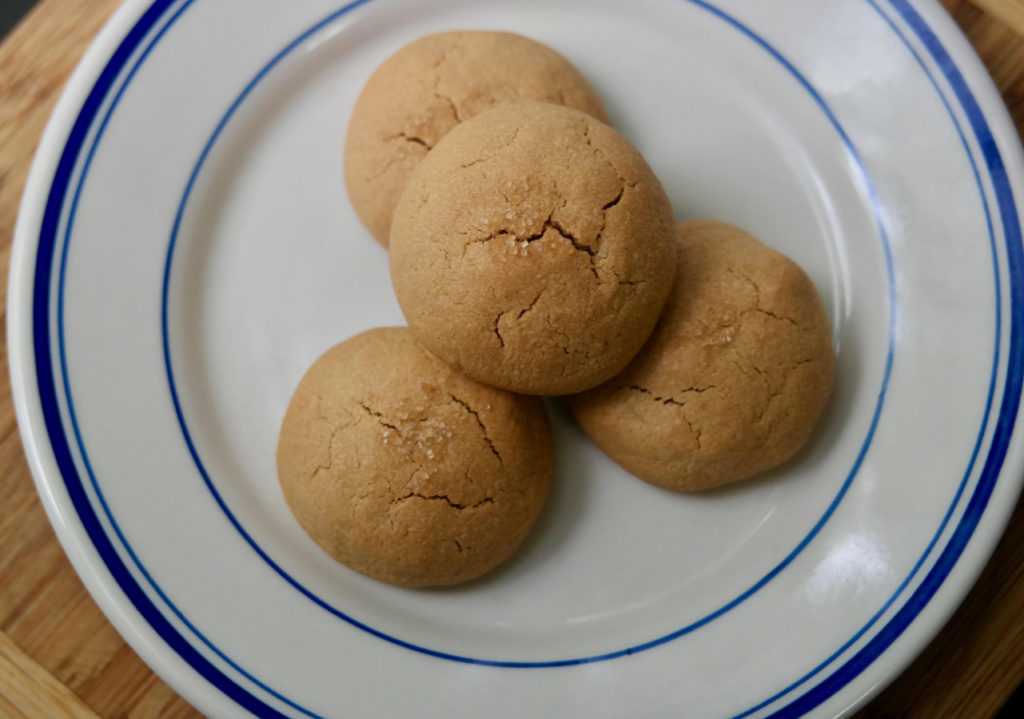 You'll need:
2 sticks of butter
Sugar
Brown sugar
2 16.3-ounce jars of smooth peanut butter
2 eggs
Flour
Raw sugar
Sea salt
To make your dough, soften both sticks of butter and then place them in the bowl of a stand mixer fitted with a paddle attachment.  Pour in 3/4 cup each of sugar and brown sugar and beat for 3 minutes at a medium speed until you have a smooth and creamy mixture.  Add in your 2 eggs, then scoop one entire jar of peanut butter in plus 1/4 cup from the second jar (save the rest for sandwiches, curries, some other dessert, or whatever you like).  Run your mixer until everything is smooth, then add in 2 cups of flour and a teaspoon of salt and mix at a medium-low speed until you have an even dough.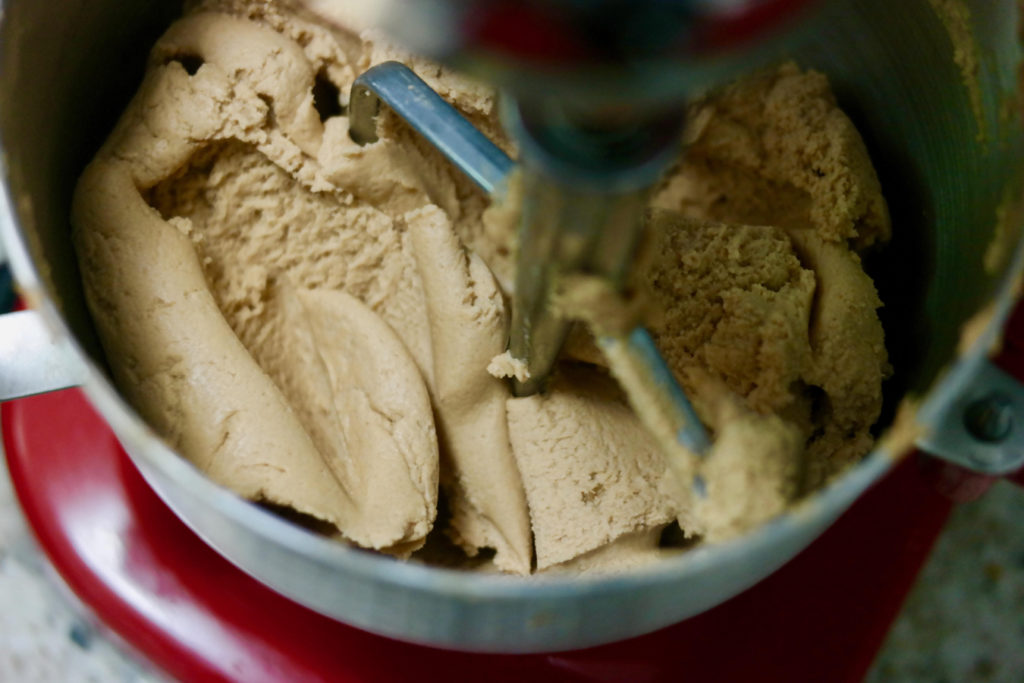 Use an ice cream scoop to portion out the dough, then use your hands to roll each portion into a smooth ball.  Place these balls on baking sheets lined with parchment paper, with 15 to 18 cookies per sheet.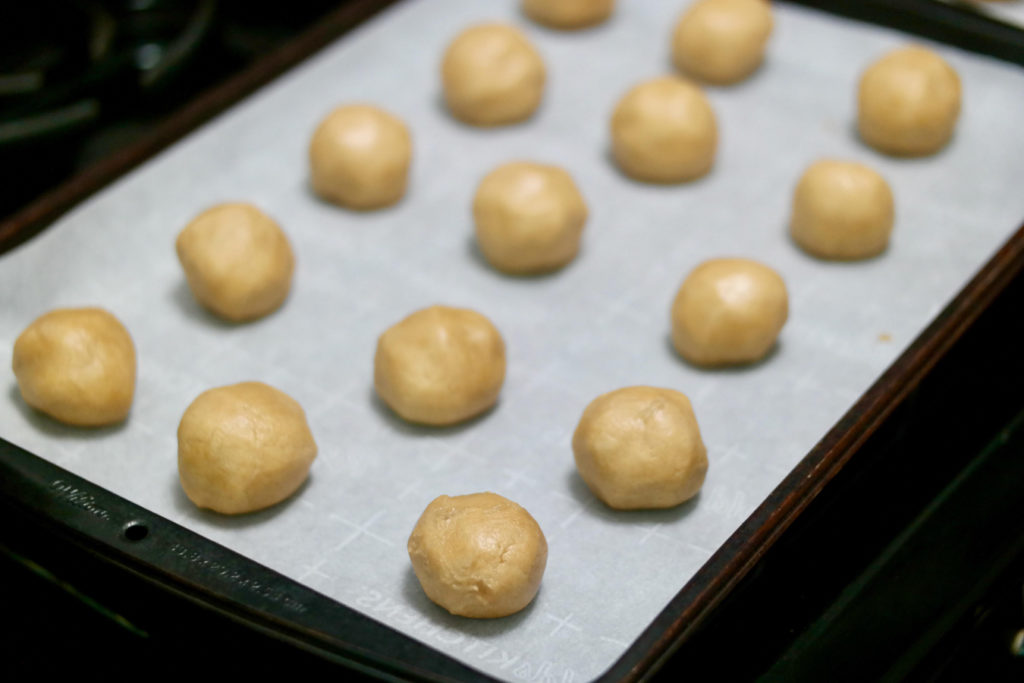 Now mix together 2 tablespoons of raw sugar with a tablespoon of sea salt and scatter this over the top of each cookie.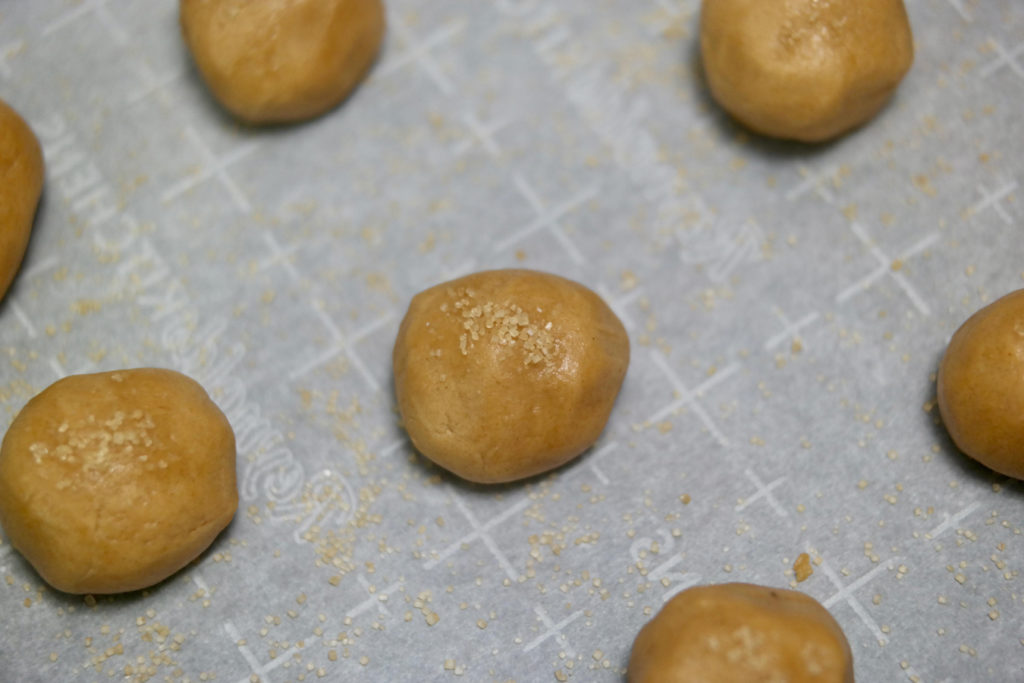 Bake at 350°F for 15-20 minutes, until the cookies are slightly firm and lightly browned on top but not burned on the bottom.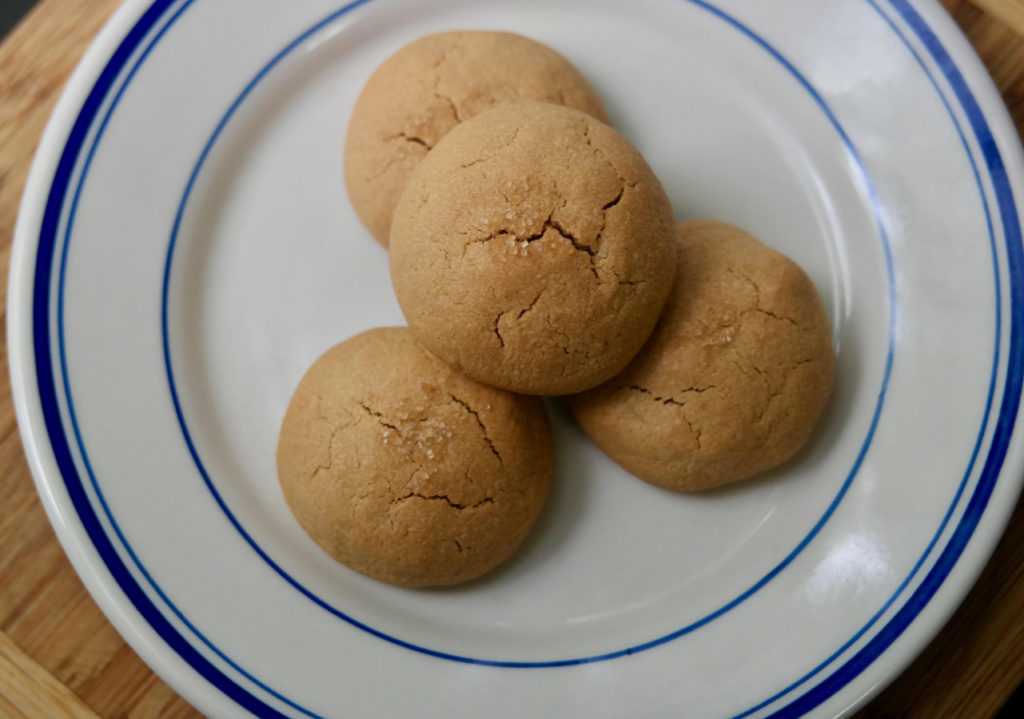 There's really just a few ingredients here and a short amount of time letting your mixer pull everything together into a dough, and then you put the cookies in the oven and they come out hot, sweet and salty.  All that peanut butter gives them a deep and creamy flavor, and the combination of salt and raw sugar on top adds some interesting tastes to your first bite.  If you've got an event you need to bring a dessert to, or you just plain old want something sweet, this is a delicious and easy way to fulfill your cookie obligations, to others or to yourself.