No, it's not pizza – although this recipe does involve cheese, a crust, and some toppings.  But there's no mozzarella here, only some parmesan and mascarpone and a little bit of cheddar, and no red sauce, and the base is made from a puff pastry instead of a traditional dough.  We based this on a recipe from the New York Times and adapted it for ourselves, and we liked how colorful this meal came out and how many complex flavors there were coming from the three cheeses, the veggies, and the pastry underneath.  It was a nice dinner for a relaxing Sunday night, because it wasn't too hard to make and just effortful enough to make us feel like we earned our food.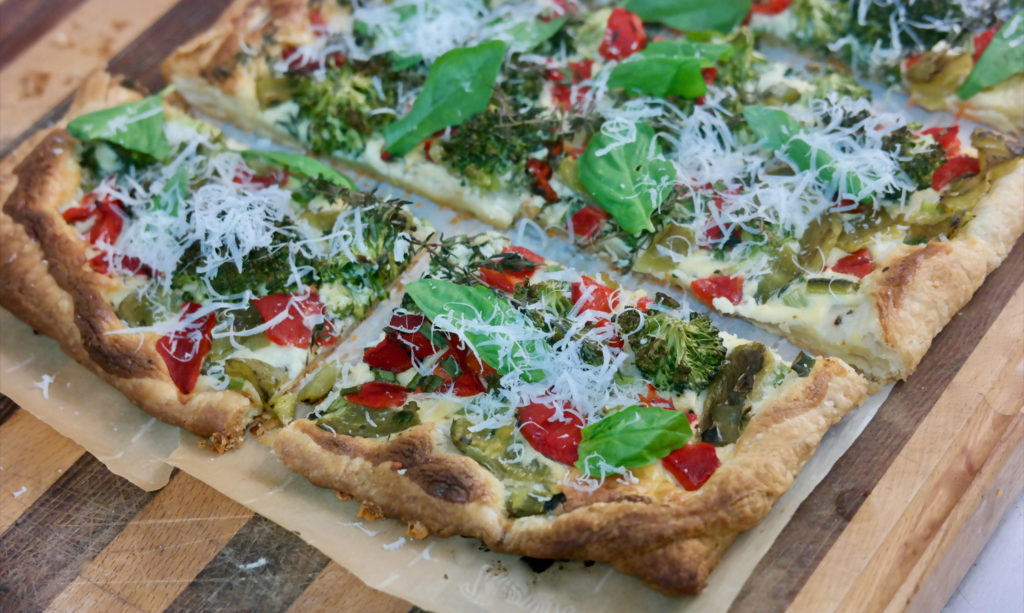 To make this, you'll need:
Cheddar cheese
An egg
Parmesan
A lemon
Garlic
Marcarpone cheese
A 14- to 17-ounce package of frozen puff pastry
Scallions
Thyme
A head of broccoli
A red bell pepper
A green bell pepper
Basil
Olive oil
Well before you start cooking you'll want to take out your puff pastry, gently unfold it all the way, and let it defrost.  You'll also want to chop up your two peppers into bite-sized pieces and sauté them with a tablespoon of olive oil over medium heat for about 10 minutes, just until they're tender, then set them aside.
Now you can make the cheese spread for your pastry:  grate 2 tablespoons of Parmesan and a garlic clove into a bowl and whisk together with your egg and the zest from your lemon.  Then whisk in 3/4 cup of mascarpone cheese until you have a smooth sauce.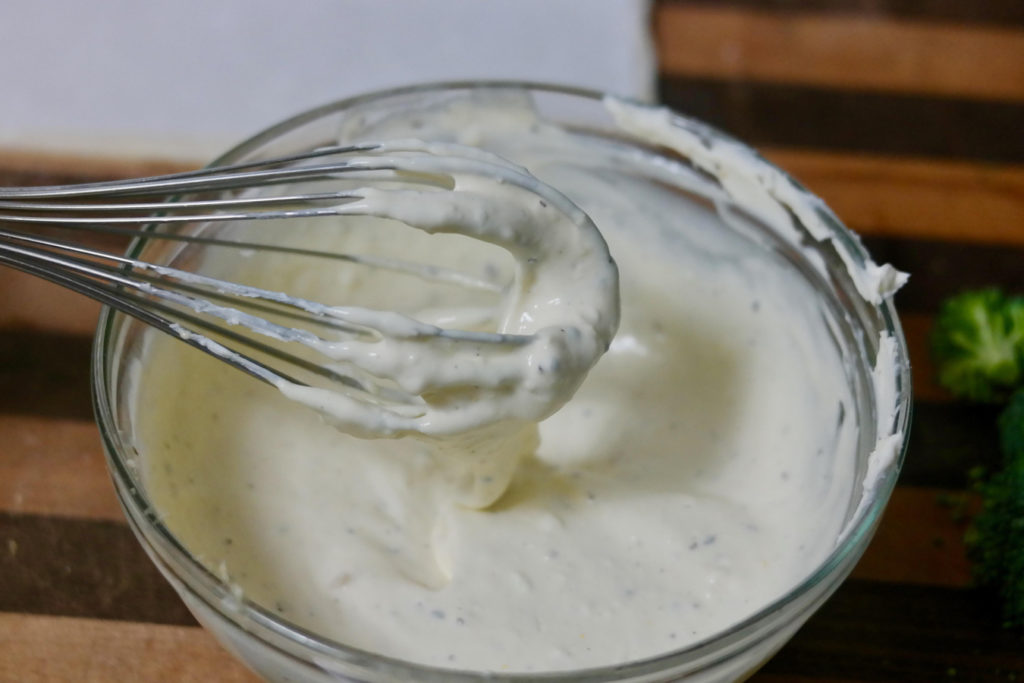 Now you can set up your pastry:  take out a baking sheet and cut a piece of parchment paper to fit the sheet.  Grate 1/2 cup of cheddar cheese and scatter it into the center of the parchment paper.  Then flour a work surface and roll out the puff pastry until it's about 10 inches by 13 inches, then carefully pick it up and lay it on the parchment paper, on top of the cheddar cheese.  Use the tines of a fork to prick all around the edge of the pastry, an inch or so inwards, and then spread the cheese sauce on the pastry all the way up to the fork pricks but not over them.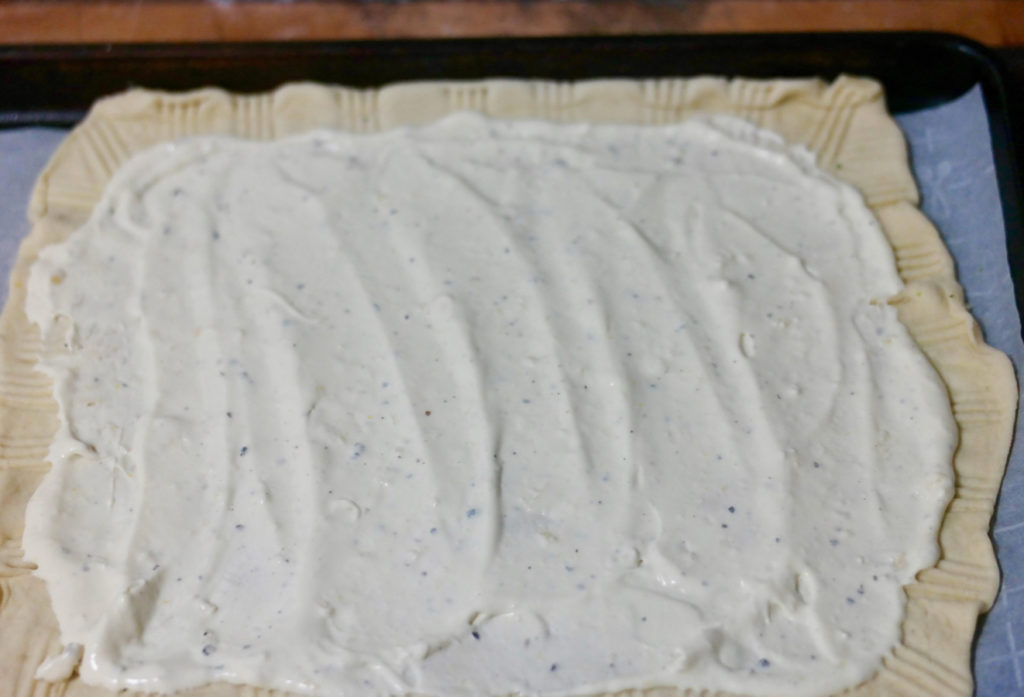 Then scatter your pieces of pepper over top, and chop your broccoli into florets and place those on the pastry as well.  Slice 4 scallions and place those over the vegetables, then lay a few thyme sprigs on top of everything.  Drizzle the pastry with a little extra olive oil.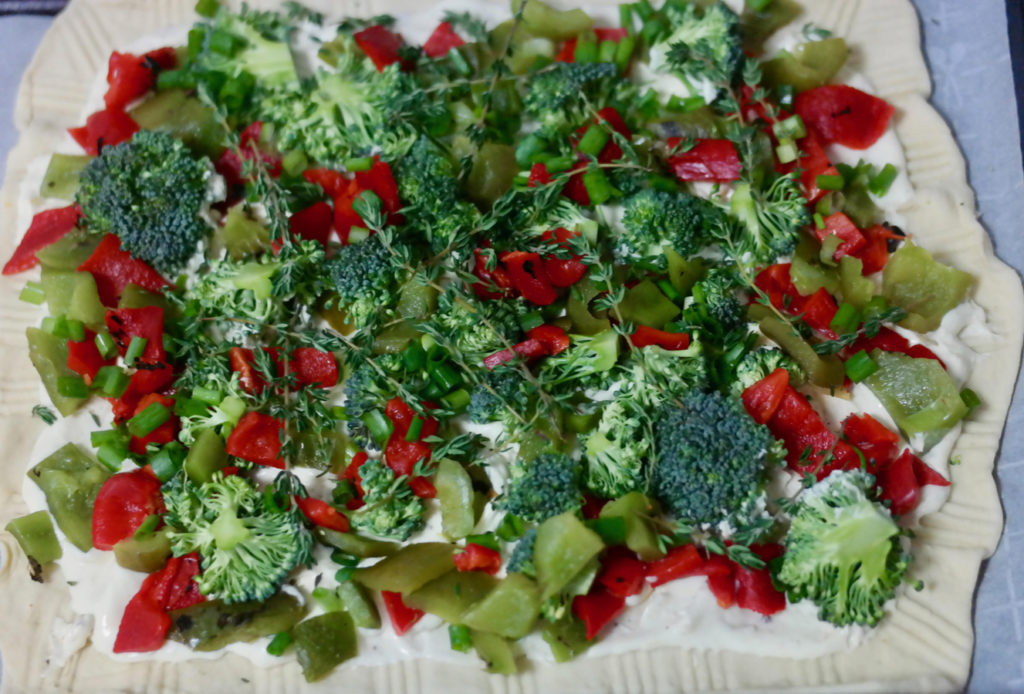 Bake your pastry at 425°F for about 30 minutes, until the pastry is golden around the edges.  Let it cool for 15 minutes after it comes out of the oven, then top with torn basil leaves and cut into pieces.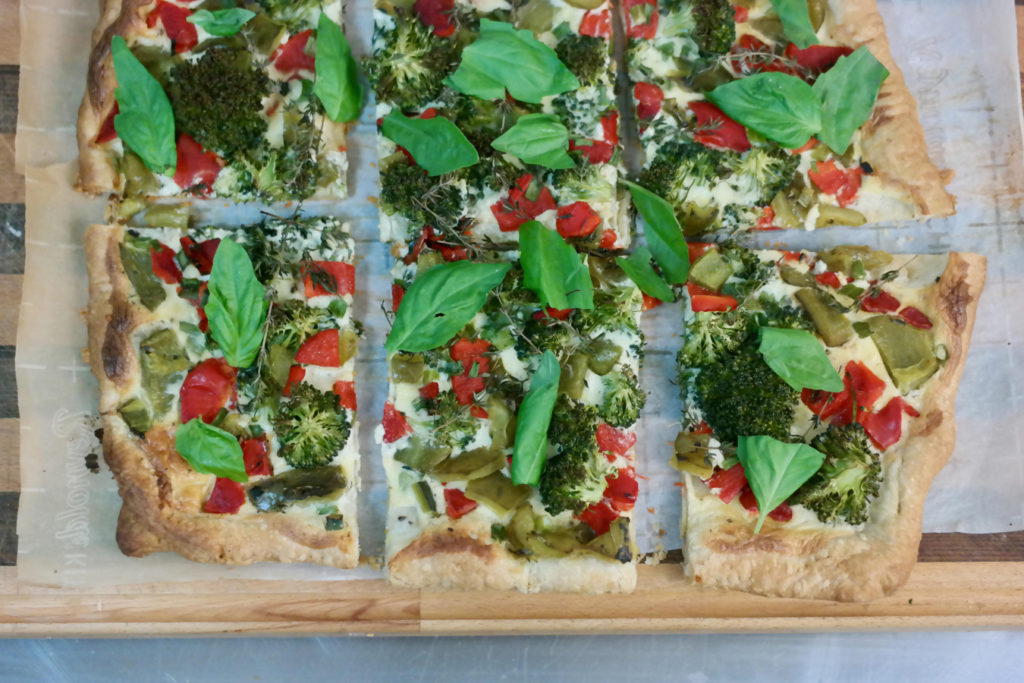 Finally, grate some more Parmesan on top, and now you can eat your savory pastry!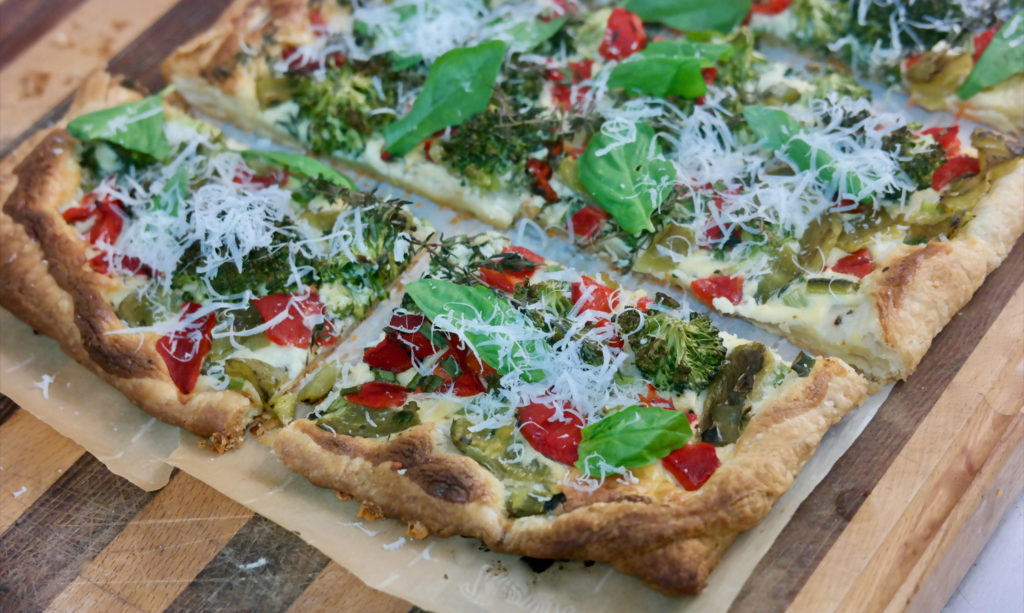 One thing we really liked about this recipe was that you can take some shortcuts while still having a homemade meal:  using the frozen puff pastry means you don't have to make a dough from scratch, but you still have some fresh veggies on top and you can assemble this whole thing yourself.  And of course we enjoyed all the different ingredients that make up this tart – the sauce made from Parmesan and mascarpone is just the right combination of creamy, salty, and sweet, and it goes really well on top of the pastry and as a base for the vegetables.  Then topping the slightly cooled pastry with fresh basil and some grated Parm adds some last-minute flavors a for meal that's savory and rich but still veggie-centric.  This is perfect for when you want to cook, but not too much, and it's also just a great excuse to eat a pastry.