We promised that we'd show you some of the delicious food we've been eating all around New York now that the city is opening up, and so we're here today to show you two really cool places we visited recently.  They're both places in the lower part of Manhattan, and they represent two different cuisines that serve up some tasty and interesting foods.  There's one image of meat here, so be warmed, but otherwise everything else we got was vegetarian.  So read ahead to see some excellent meat-free dishes in New York!
First up was Veeray da Dhaba, an Indian restaurant that serves up street food-style dishes from the Punjab region.  We started our meal there with two appetizers:  first, this veeray di gobhi, which is fried cauliflower in a garlic and tomato sauce.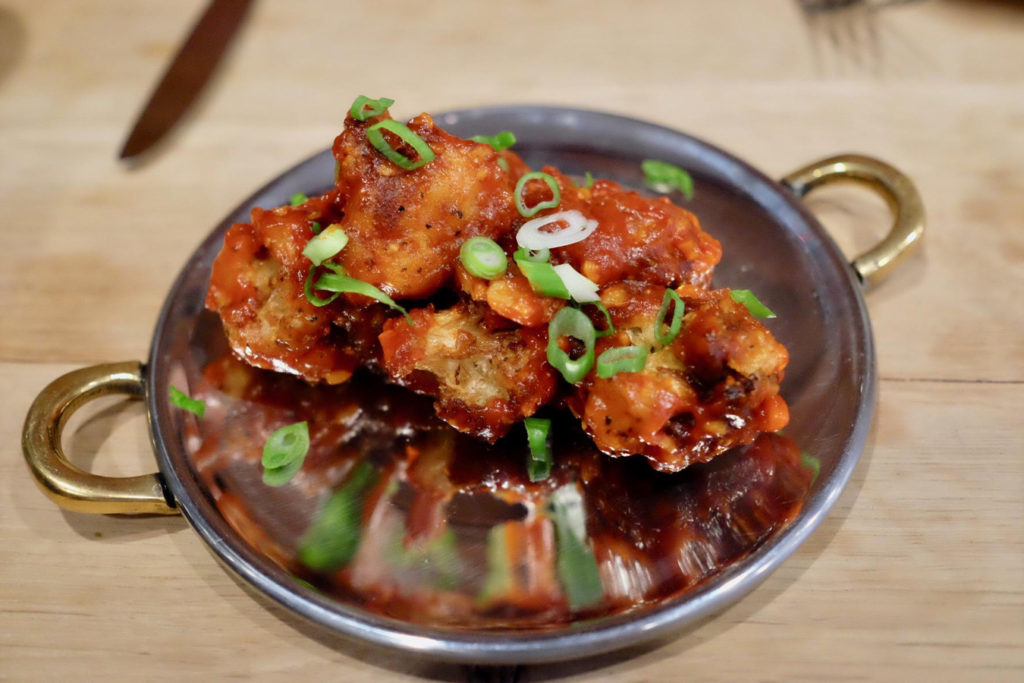 And we also got a samosa chaat, made with potatoes and chickpeas buried under a dressing made of onions, tomatoes, yogurt, mint, and tamarind.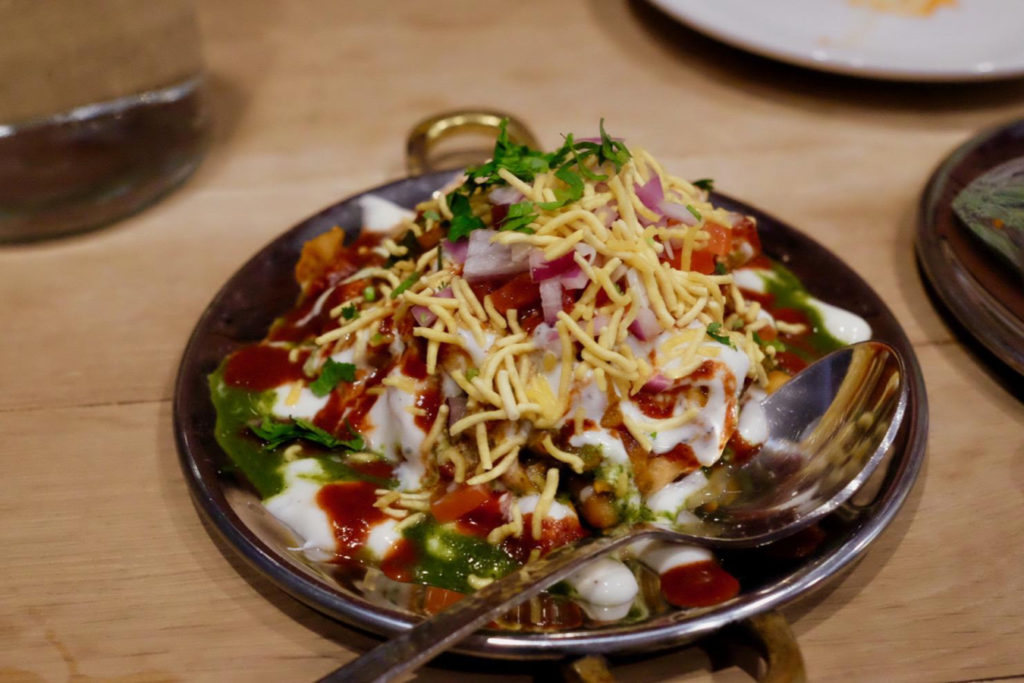 For entrees, Miriam had saag paneer – paneer cheese cubes cooked in a greens sauce – and Cyril had the chicken korma, in a saffron sauce.  And of course we got some basmati rice on the side …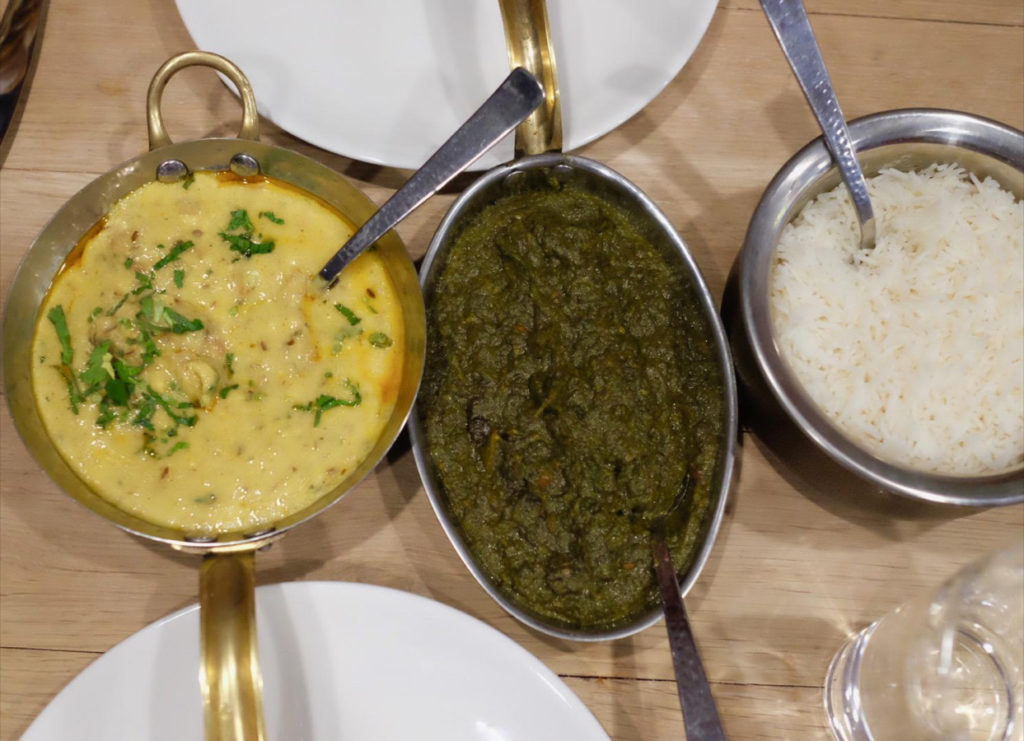 … and also some chili garlic naan.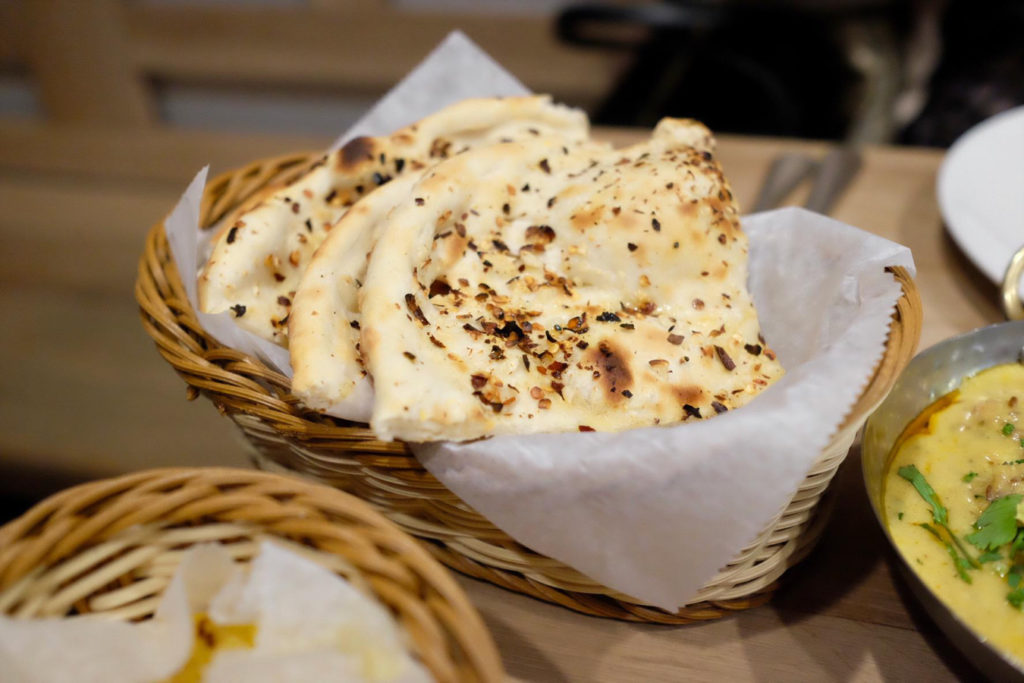 And for dessert, we tried the gulab jamun, which is fried dough balls in a honey sauce.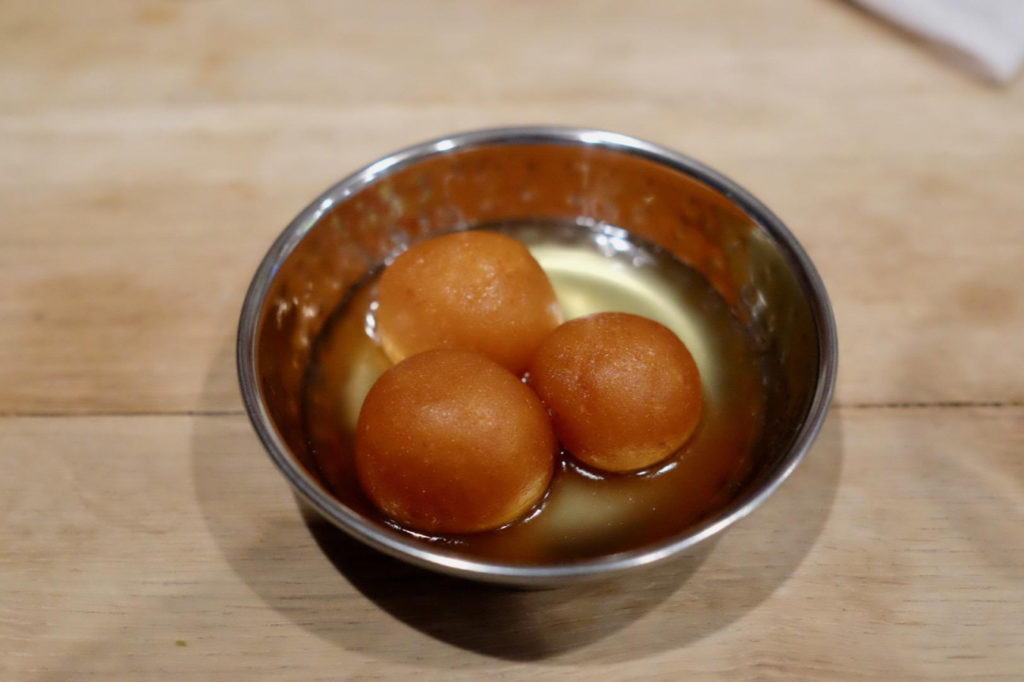 Now if you walk a little further south towards the bottom of Manhattan, in the heart of Chinatown you'll come across Tasty Hand-Pulled Noodles at the very end of an old, curving street.  As you might be able to guess from the name, they specialize in Chinese dishes made with your choice of homemade noodles.  For example, here's the pan fried noodles with fried tofu, made with the restaurant's wide noodles.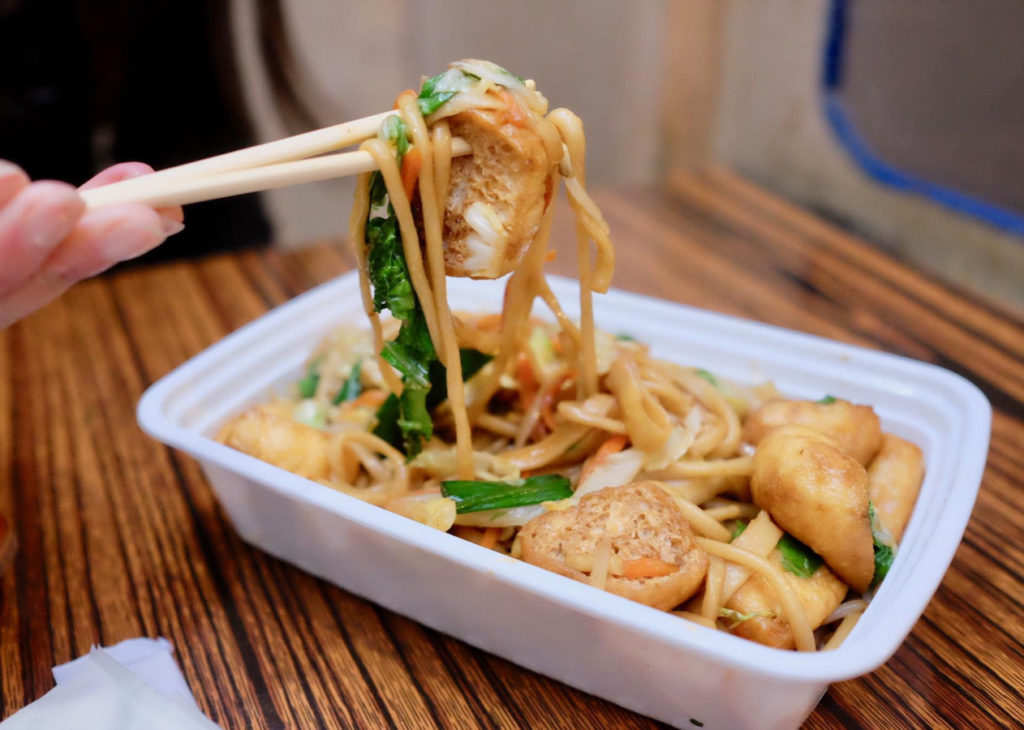 This one is the vegetable dumpling noodle soup, made with hand-peeled noodles.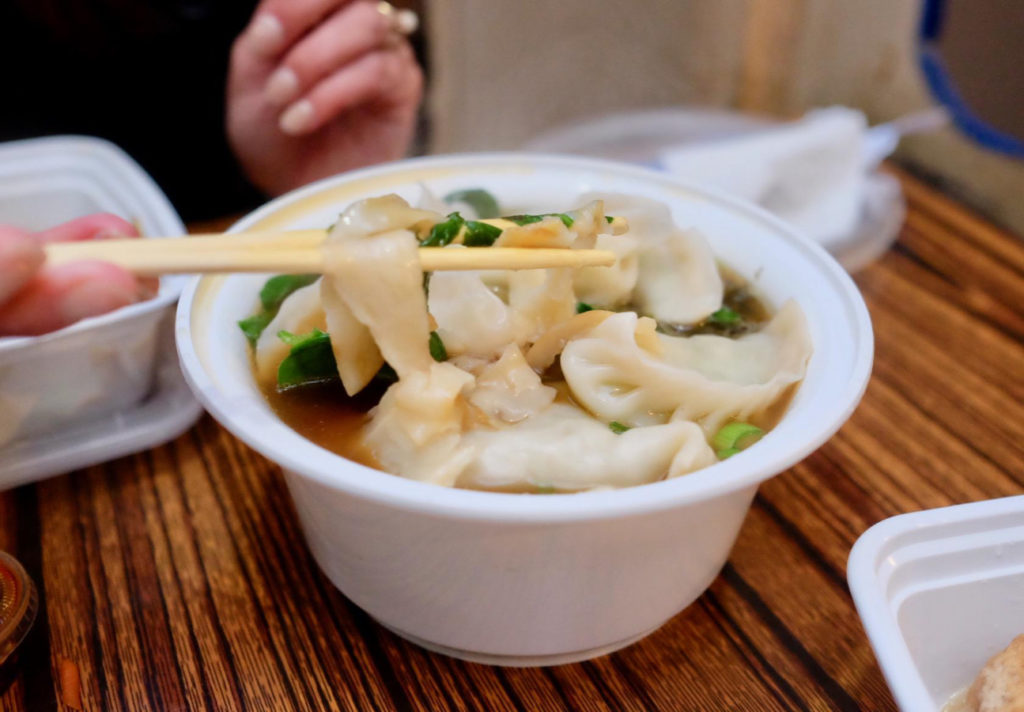 And we also got an order of these vegetable dumplings.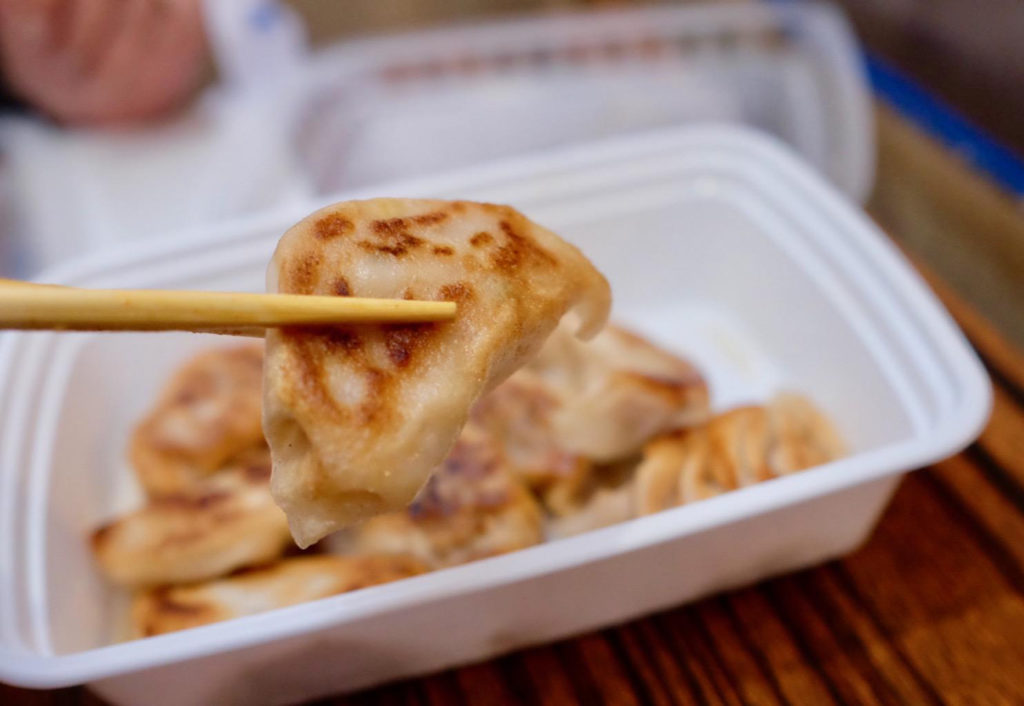 We really liked the fact that within the same area of Manhattan, we could find two different restaurants serving two different cuisines, both of which offered up some great vegetarian options.  Veeray da Dhaba let us try some Indian dishes that were new to us, and some that were familiar, while Tasty Hand-Pulled Noodles served up noodles and dumplings in lots of interesting ways.  We truly love all the many kinds of food that we can get in New York, and now that things are reopening we plan on trying as much as we can – so stay tuned to see some other great food!