We know we've been quiet for a while now – in our defense, it's been a very busy summer for us!  But now we're back, and we'll be sharing more recipes and food recommendations in the coming days and weeks.  Today we have something perfect for the end of summer and the last days of this growing season: esquites, which combines fresh corn with a bunch of other ingredients and seasonings.  This is a traditional Mexican food, and you can think of it as a twist on elote, another corn-based food from the same region.  We based our esquites on this recipe from the New York Times, and we ate it as a small supper but you can also serve it as a side dish or a colorful, vegetable-based snack.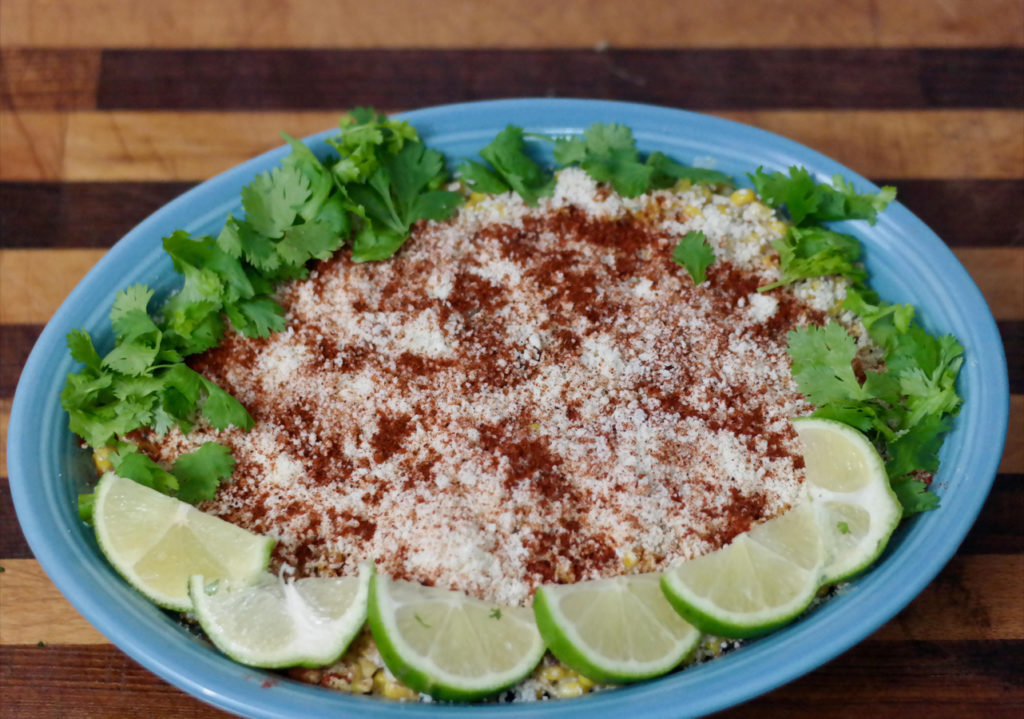 To make this, you'll need:
Vegetable oil
6 ears of corn
Mayo
Mexican crema
Cilantro
A lime
Cotija cheese
Cayenne
Paprika
First you'll want to prepare the corn – cut the kernels off of each ear, then in a large skillet (preferably a cast iron one) warm 2 tablespoons of oil over medium-high heat and add in the corn.  Sprinkle in salt and pepper to taste, then cook for at least 10 minutes, moving the corn around in the pan occasionally until it's charred in spots.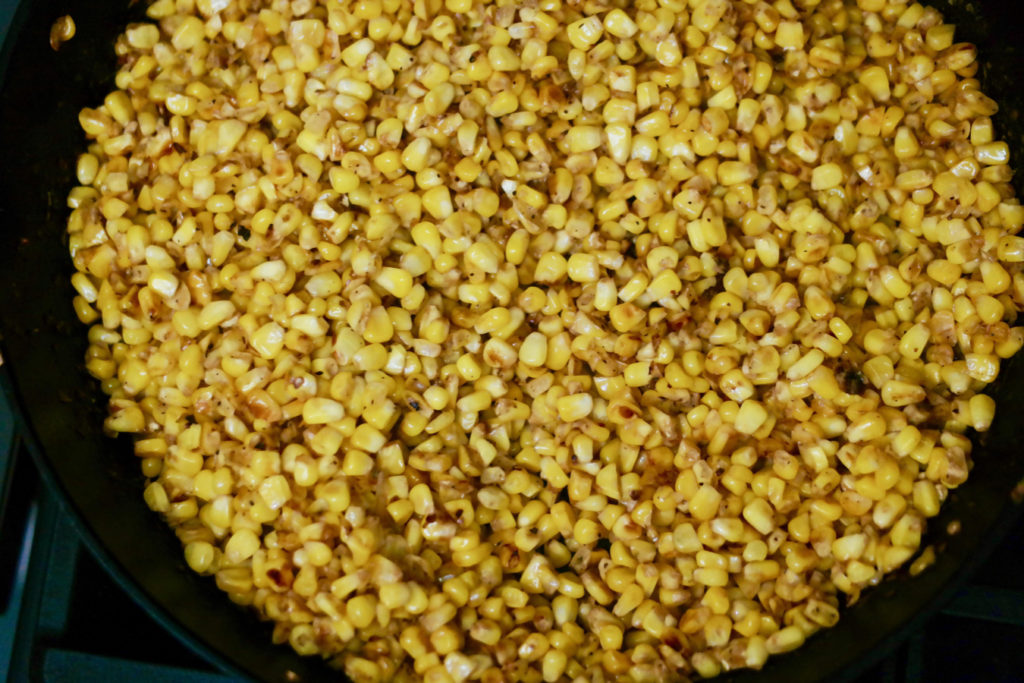 Leave the corn in the skillet, and then in a bowl stir together 6 tablespoons of mayo, 6 tablespoons of crema, and the juice from your lime.  Chop up around 2 tablespoons of cilantro leaves and add those into this mixture, along with salt and pepper.  Scoop out 1/4 cup of this sauce, then stir the corn kernels into the bowl and mix well.  Spread the corn into a serving platter and drizzle the remaining sauce on top.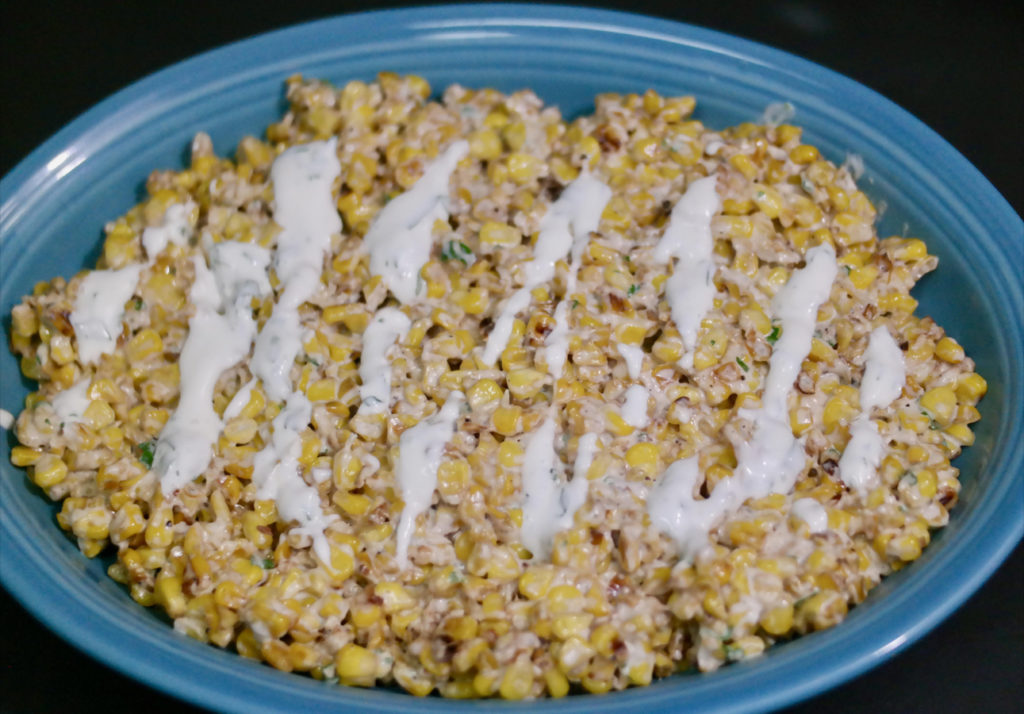 Measure out 3/4 cup of cotija cheese and sprinkle that on top.  Add some cayenne and paprika over the cheese, then add more cilantro leaves and wedges of your lime.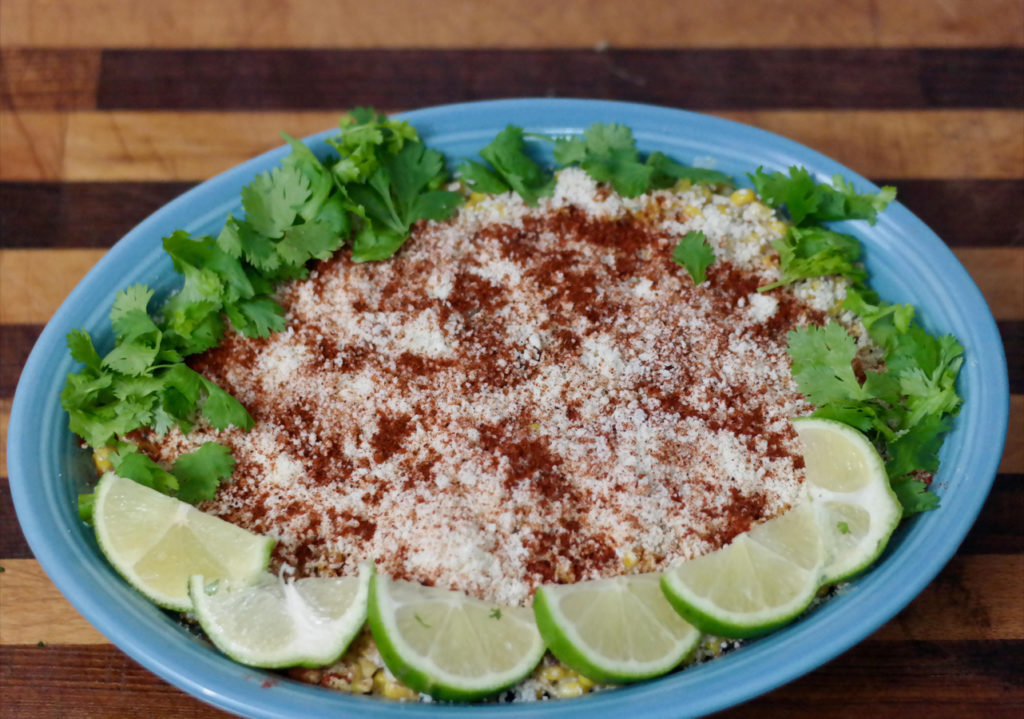 Now you can scoop up servings of your esquites, and enjoy!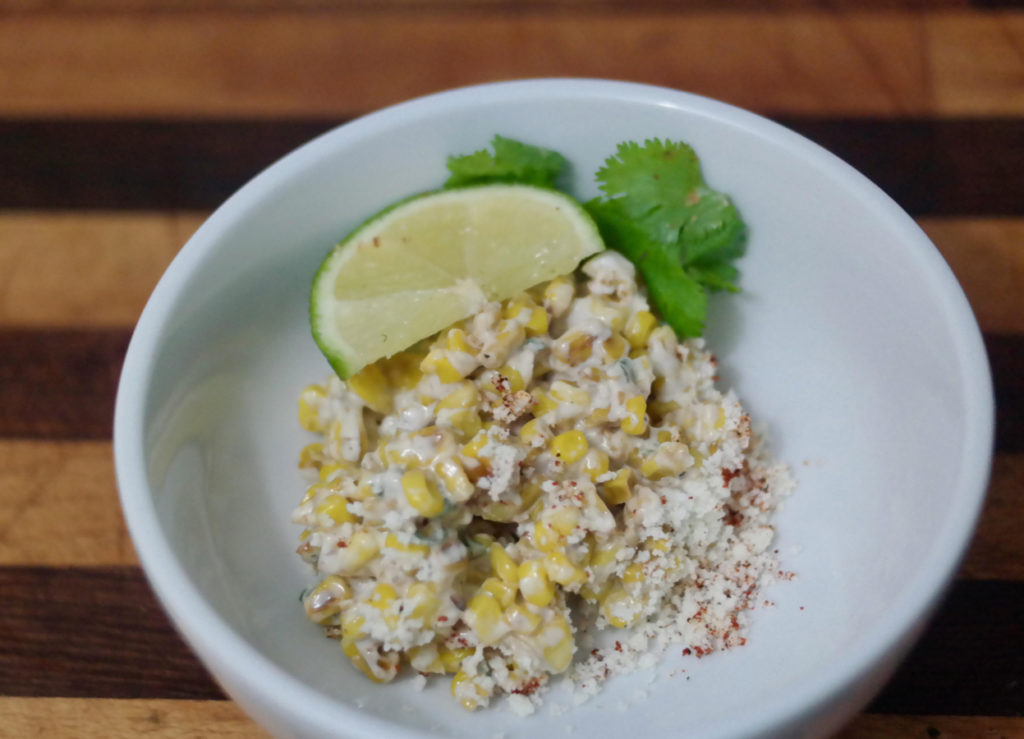 All in all this was a pretty easy recipe – cutting the kernels off the corn was probably the most difficult part, and then you just have to sauté the corn, mix it up, and then scoop it into the platter and cover with your toppings.  What you get in the end is a warm veggie salad that combines a bunch of great flavors:  some creaminess from the mayo and crema, grated cheese, herbs and spicy seasonings, and some lime to cut through the whole thing.  We'd recommend making this soon, before fresh corn leaves the stores, so you can enjoy these remaining weeks of summer with a great seasonal dish!